At a Glance
2-year, 74 quarter unit program with 100-hour practicum and 600-hour internship
One-on-one academic and internship advising
Small class size to maximize learning
Multiple clinical experiences within the Loma Linda University Health system of care
Association of Child Life Professionals (ACLP) endorsed graduate program
Christian environment emphasizing integrated learning and compassionate whole person care
Embedded professional self-care
Request Information Information Packet
Program Director: Michelle Minyard-Widmann, MS, CCLS
Clinical Coordinator: Alisha Saavedra, MA, CCLS
MS in Child Life Specialist Degree
The Master of Science in Child Life Specialist is a 74 quarter credit program, which includes a 100-hour practicum and a 600-hour internship. Students are admitted into the program during the fall quarter.
As one of the few graduate programs in the nation that is endorsed by the Association of Child Life Professionals, students can expect a high level of both preparation and personal interaction as they embark on their career. Since inception, we have kept our commitment to maintaining small class sizes. Loma Linda University shares the same campus as the Loma Linda University Children's Hospital. This enables the program to provide in-class clinical training by utilizing the hospital staff and their facilities as a working lab. All of the core child life courses are taught by certified child life specialists that have ten or more years of experience working in a clinical setting. Additionally, we collaborate with our nursing department to teach within our program.
We pride ourselves on exposing our students to various clinical experiences within the community. Students are able to facilitate and actively participate in our Family Grief Support Group, Teddy Bear Clinic, Annual Child Life Symposium, Family Health Fair, Grief Camps and Teen Retreats. Students also have the opportunity to engage in research within our department. Additionally, students enrolled in the program engage in global community work in areas such as China, Belize, Bolivia, and Honduras, where they provide lectures on psychosocial care of children and their families and facilitate Teddy Bear Clinics.
Based on the program's alumni surveys, results indicate a high success rate of employment in the field and on the child life professional certification exam.
Child Life Specialist Profession
Child Life Specialists are well-versed in the field of child development. They promote effective coping through play, preparation, education, and self-expression activities. Child Life Specialist provides emotional support for families, and encourages optimum development of children facing a broad range of challenging experiences, particularly those related to health care and hospitalization. Understanding that a child's well-being depends on the support of the family; child life specialists provide information, support and guidance to parents, siblings and other family members. They also play a vital role in educating caregivers, administrators and the public about the needs of children under stress. (Taken from the Association of Child Life Professionals.)
Department
The MS Child Life Specialist degree is housed in the Department of Counseling and Family Sciences in the School of Behavioral Health. Masters degree students may choose to combine one or more certificate options with their degree program. Certificates are offered in the following specializations: clinical mediation, drug and alcohol counseling, family life education, and school counseling.
Mission and Vision
The department's mission is to facilitate wholeness by promoting health, healing, and hope to individuals, families, and communities through education, research, professional training, community service, and global outreach. Our vision is that of transforming relationships.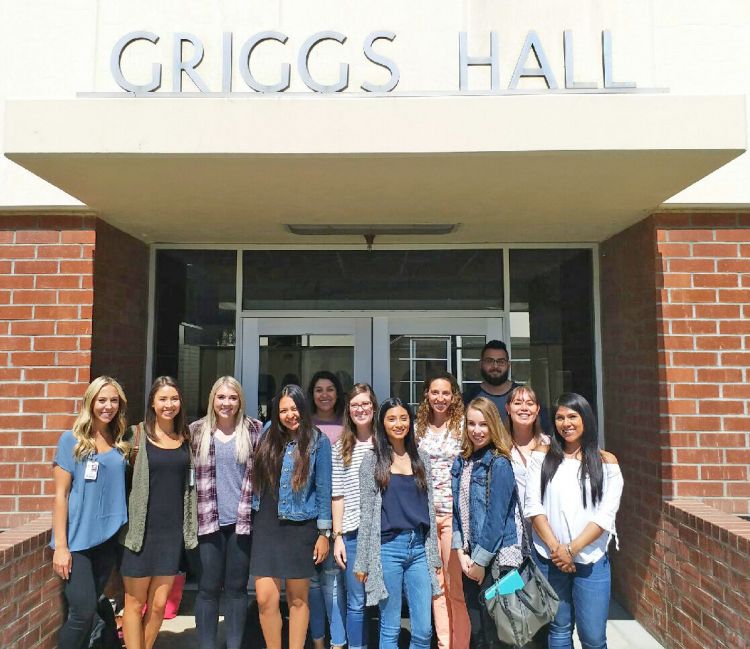 "Loma Linda University's Child Life program exposes its students to an array of clinical settings where child life skills can be practiced--including hospital sites, Camp Good Grief, Children's Day, and Teddy Bear Clinic, among others. The education, clinical experience, and staff support that I obtained throughout the program has prepared me to excel in the Child Life profession. I am very pleased to have been a part of the program!"Mayra, Alumni 2011
Admission Requirements
Applicants to the MS degree in the Child Life Specialist Program must meet the School of Behavioral Health admission requirements as outlined in the Loma Linda University Catalog and give evidence of academic ability, professional comportment and mature judgment. Additional admission requirements include:
Bachelor's degree in the Social Sciences or equivalent
Minimum grade point average 3.0 (on 4.0 scale) in bachelor's coursework for at least the final 45 units prior to graduation
GRE is not required
Health clearance
Prior to matriculation students must pass a background check
Official transcripts on file
Three letters of recommendation as specified
Written statement of purpose for applying to the Child Life program
Volunteer experience in a hospital setting is preferred
Interview with department faculty as scheduled (on-campus group interviews are scheduled for mid-January through late March; other on-campus and phone interviews are scheduled individually)
Those for which English is not their first language must present a minimum score of 80 for the computer test and 550 for the pencil test on the Test of English as a Foreign Language (TOEFL)
Those who are not citizens or permanent residents of the U.S. must provide a valid student visa
Admissions Deadlines
| Quarter | Application Opens | Priority Deadline | Standard Deadline* |
| --- | --- | --- | --- |
| Fall 2020 Enrollment | November 1, 2019 | January 17, 2020 | March 13, 2020 |
Course Schedule Course Descriptions
Contact Information
Michelle Minyard-Widmann
Program Director
Email maminyard@llu.edu
Phone 909-558-4547, ext. 47072
Alisha Saavedra
Clinical Coordinator
Email asaavedra@llu.edu
Phone 909-558-4547, ext. 47225
Child Life Global Health Trip