Now accepting applications for Fall 2024! Apply by 3/31/24. See Admissions and Application below for more details. All application fees currently waived.
Earn your Doctor of Marital and Family Therapy degree from the only fully online COAMFTE-accredited DMFT program in the nation. Courses use a combined synchronous and asynchronous format.
This program is open only to applicants residing within the United States.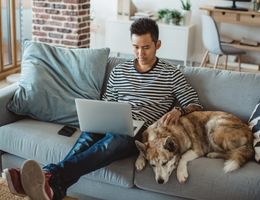 Questions about our programs? Join the Department of Counseling and Family Sciences for one of our helpful online info sessions.
Register
At a Glance
Fully online DMFT curriculum with synchronous and asynchronous courses
3-year, 77 quarter unit program
Only fully online COAMFTE-accredited DMFT program in the United States
Areas of focus include clinical practice, program development, implementation, and evaluation
Students can fulfill the AAMFT approved supervisor requirements prior to graduation (students must apply for this designation through AAMFT)
Christian environment emphasizing integrated learning, respect for all persons, and compassionate whole person care
Embedded professional self-care
Program Director: Nichola Ribadu, DMFT, LMFT
Program Overview
The Loma Linda University School of Behavioral Health Department of Counseling and Family Sciences offers a Doctor of Marital and Family Therapy (DMFT). The DMFT rests on a relational/systemic philosophy, follows the practitioner-evaluator model and focuses on applied skill development for use in clinical practice, supervision, academia, and administrative positions. The DMFT is a 77-unit program requiring three years of full time study for completion. The program is available online only and is authorized in these states.
The DMFT prepares graduates to systemically intervene and address mental health disparities at family and community levels. Graduates of the DMFT program are well prepared to serve as ethically-competent leaders in communities and advance the MFT profession as therapists, clinical supervisors, program developers, evaluators, grant writers, faculty in institutions of higher education, and administrators. Graduates of the DMFT program are multi-culturally informed and well prepared to serve as ethically-competent leaders who advance the marital and family therapy profession. Our alumni most often work as program directors, faculty in institutions of higher education, grant writers, program evaluators, advanced clinicians, and clinical supervisors. We also have some alumni who enter the university setting as faculty members and adjunct professors.
The DMFT is a dynamic program that is committed to the development of the self of the practitioner. Sensitive to issues of cultural context and human diversity, the DMFT curriculum is focused on the development of the self of the professional. The program assists students in integrating cultural heritage, life experience, past education and training, and personal creativity into personalized professional development plans that enable students to build upon their background as they continue to acquire skill and competency in identified areas of interest.
The DMFT program offered by Loma Linda University is the only DMFT program that has been granted accreditation through the Council on Accreditation of Marriage and Family Therapy Education (COAMFTE), the accrediting body associated with the American Association for Marriage and Family Therapy (AAMFT).
Curriculum Guide Course Descriptions
Please Note: The curriculum of this program includes attendance during the summer terms.
Admissions and Application
General Admissions Requirements
Acceptance into this program is based on an integrated evaluation of the following criteria:
Complete online application.
Master's degree in Marital and Family Therapy/Couple and Family Therapy, or Clinical Counseling. Must be a qualifying degree for licensure (LMFT or LPCC) in the applicant's state.
Master's GPA of 3.3 or higher.
Three letters of reference (2 academic and 1 professional preferred).
Interview with faculty member(s).
Background check.
Note: No GREs are required for application to the program.
Admission Deadlines
| Quarter | Application Opens | Priority Deadline | Standard Deadline |
| --- | --- | --- | --- |
| Fall 2024 Enrollment | June 1, 2023 | November 30, 2023 | March 31, 2024 |
Application Process
To complete the application process, applicants must participate in the group interview in December or April. Those who complete their application (application, three letters of reference, and transcripts received) before November 30, 2023 can participate in the December group interview. Complete applications received after this date can participate in the April group interview.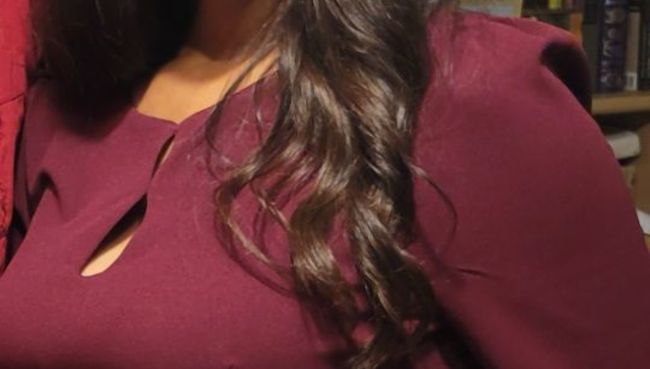 LLU's DMFT online program is distinctive in its wide reaching and innovative curriculum, supportive staff, and how classes conveniently fit into one's busy lifestyle no matter what time zone you're in. Learning new concepts in courses such as grant writing, program evaluation, administration, teaching, and research opens up opportunities to be more knowledgeable and marketable in my field. It certainly is never too late to return to the classroom and learn, and as a clinician, wife, and mother of two adult children and a teenager, it is extraordinary to have the encouragement, understanding, and grace from staff and my cohort alike. I will never forget how my professors have made me feel unique and capable; they inspired me to strive for excellence, learn with curiosity, express my worldview, work creatively, explore with a purpose, and serve with honor, respect, and compassion as a global citizen.
Program Goals & Outcomes
The goal of the DMFT program is to prepare doctoral level marital and family therapists to serve as program developers as well as evaluators-administrators and thereby promote the health and well-being of individuals, families, and communities. This goal works in combination with the larger university mission of advancing health services that attend to the whole person by developing practiced-based knowledge in marriage and family therapy.
There are two overall program outcomes. These outcomes integrate our university's commitment to diversity and quality training of health care professionals with the need for diverse doctoral level practitioners skilled in program development/evaluation and administration. The program outcomes are:
The program will graduate a diverse student body prepared to advance the field of marriage and family therapy through practiced-based leadership, founded on the consumption of current and reliable research.
The program will prepare doctoral level family therapy professionals to apply the systemic/relational principles of the field to develop, evaluate, and administer ethically competent programs that contribute to MFT practice.
Student Learning Outcomes
Students will develop a professional identity as doctoral-level marital and family therapists aligned with national practice standards.
Students will become adept in systems/relational practice, demonstrating sophistication as therapists, program developers, evaluators, grant writers, and administrators of marital and family therapy services.
Students will be able to use marital and family therapy, human development, and family science literatures to design and evaluate programs, clinical protocols, organizational structures, and service-delivery processes.
To further benefit families and communities, students will demonstrate the ability to use research and evaluation methodologies to improve human service program performance and outcomes.
Students will be responsive to the societal, cultural, and spiritual contexts in which health and well-being are embedded.
Students will develop an ethical consciousness that guides their practice in all aspects of professional work.
For information on our student demographics, as well as student and faculty achievement information, please click here.
Anti-Discrimination Policy
Loma Linda University's policy on anti-discrimination states the following: The University is committed to equal education and employment opportunities for men and women. While Loma Linda University (LLU) gives preference in its selection processes to students and employees who are aligned with the faith-based mission of the University and the Seventh-day Adventist Church, LLU does not and shall not unlawfully discriminate on the basis of race, color, religion, gender, sexual orientation, gender identity, national origin, medical condition, physical handicap, mental condition, veteran's status, or age in the provision of any of its services. In the department of counseling and family sciences, we adhere to this policy and additionally do not discriminate against anyone on the basis of socioeconomic or relationship status.
Apply Here Watch Info Session Video Questions? Message us!
Request Information
Loading...