apply now
Applications are now open for the on-campus and online programs for Fall 2024! Apply by 6/30/24.

All application fees currently waived!

Tuition waivers are available for those interested in adding a Play Therapy or Drug and Alcohol Counseling certificate to their program (see below for more information).
Earn your degree in two years from the only COAMFTE-accredited MFT program in the Inland Empire. Upon graduation, you are eligible to pursue California licensure as a Marriage and Family Therapist. Students in the on-campus program may add 4 units to their program and also pursue the California Professional Clinical Counselor license.
---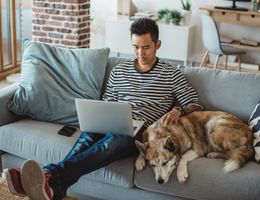 Questions about our programs? Join the Department of Counseling and Family Sciences for one of our helpful online info sessions.
Register
At a Glance
Full-time and part-time options available
Only COAMFTE-accredited program in the Inland Empire
On-campus start dates in September and January; online program start date in September
No GREs or course prerequisites required
Internships across the Loma Linda University Health system of care and throughout the community
Embedded curriculum for practice with active-duty military and veterans
Christian environment emphasizing integrated learning, respect for all persons, and compassionate whole person care
Embedded professional self-care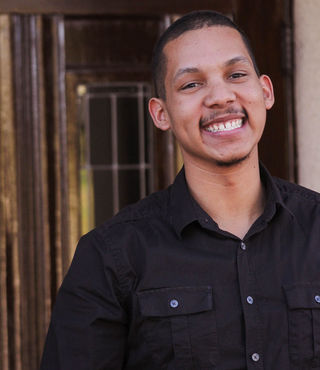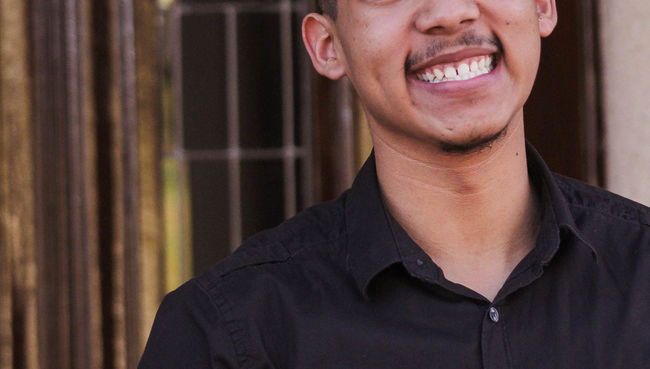 The faculty at Loma Linda are compassionate, proficient, exceptional individuals who helped me to grow as both a clinician and a learner.
Program Overview and Goals
The MS degree in marital and family therapy is designed to give students an excellent academic and clinical background. It is accredited by the Commission on Accreditation of Marriage and Family Therapy Education (COAMFTE) and approved by the California Board of Behavioral Sciences. The program prepares students for professional clinical practice working with individuals, couples, and families in a variety of settings. These include, but are not limited to, medical, legal, educational, community mental health, managed care, church settings and private practice.
Education and training are offered with the purpose of preparing students to be effective with a variety of mental health problems such as co-occurring disorders, serious emotional disorders, crisis care, chronic and/or serious mental illness, child and elder abuse, emancipation issues, and complex relational issues. Great care is taken to include training that addresses issues of cross-cultural awareness, diversity, law and ethics, systemic approaches to treatment along with other evidence-based modalities, life-span development, family and community systems, community integration for support and resources, collaborative case coordination, and a focus on elimination of discrimination and stigma of mental illness. Education emphasis includes relational therapy, marriage and couple therapy, and systemic practice.
Course Schedules* (PDF)
*All posted schedules are subject to change based on program scheduling needs.
Please Note: The curriculum of this program includes attendance during the summer terms.
Medical Family Therapy Specialization
The Medical Family Therapy Specialization is designed for individuals with an interest in working with patients and families living with an illness, injury, or disability. Courses include relevant family systems-informed theories and models, assessment and intervention skills, emphasis on diversity and social contexts, and collaborating with medical professionals, and unique self-of-therapist considerations. The specialization in medical family therapy prepares students to work as a member of the healthcare team in addressing the biopsychosocial-spiritual needs of patients and families. Individuals trained can work in medical settings, private practice, schools, community settings, mental health facilities, etc.
More on the Medical Family Therapy Specialization
Requirements
The Medical Family Therapy Specialization consists of 6 units of coursework and a 9-month fieldwork experience in an approved healthcare setting.
Curriculum
CFSD 540 Introduction to Medical Family Therapy (3) - Winter quarter, online asynchronous
CFSD 544 Health and Illness in Families (3) (Prerequisite: CFSD 540) - Spring quarter, online asynchronous
Fieldwork
Candidates will complete a minimum of 3 quarters of fieldwork in an approved medical or health-related clinical setting during their second year in the MFT MS program. The experience prepares students to participate as a member of a collaborative team to help support the biopsychosocial-spiritual needs of patients and families.
Play Therapy or Drug & Alcohol Counseling Certificate
Students entering an MS degree program within the Department of Counseling and Family Sciences in academic year 2023-2024 who are interested in obtaining certification in Play Therapy or Drug & Alcohol Counseling will receive a tuition waiver for the certificate program of their choice. Students interested in this benefit are required to enroll in elective courses specified by their academic advisor. Tuition waivers do not apply to any units used to support the student's primary degree program.