apply now
Now accepting applications for Fall 2024! Apply by 6/30/24. All application fees currently waived.
Tuition waivers are available for those interested in adding a Play Therapy or Drug and Alcohol Counseling certificate to their program (see below for more information).
Earn your degree in two years from the only COAMFTE-accredited MFT online program in the Inland Empire. Upon graduation, you are eligible to pursue California licensure as a Marriage and Family Therapist. Students in the on-campus program may add 4 units to their program and also puruse the California Professional Clinical Counselor license.
---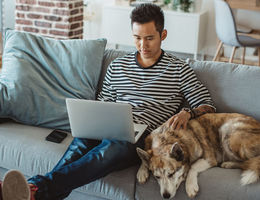 Questions about our programs? Join the Department of Counseling and Family Sciences for one of our helpful online info sessions.
Register
At a Glance
Full-time in-person program is a 2-year (7 quarters) 90 quarter unit academic program; part-time options are available
Only COAMFTE-accredited program in the Inland Empire
Meets educational and practicum requirements for MFT licensure in the state of California
Start dates in September and January
No GREs or course prerequisites required
Clinical Internships across the Loma Linda University Health system of care and throughout the community
Dedicated Director of Clinical Training to support students while completing training
Embedded curriculum for practice with active-duty military and veterans
Christian environment emphasizing integrated learning, respect for all persons, and compassionate whole person care
Curriculum focuses on developing professionalism and self-care
Program Director
Lena Lopez Bradley, PhD, MS, LMFT
Program Highlights
The Loma Linda University MFT is one of the most well-established programs in the state of California and has the distinction of being COAMFTE-accredited. There is a strong emphasis on whole person care and interdisciplinary learning. A Christ-centered approach is utilized to promote wellness for individuals and families. The program is based on the values of compassion, integrity, excellence, freedom, and justice. There is a low faculty to student ratio, which allows for significant academic and professional mentoring.
The MFT program is unique in that there are multidisciplinary settings available within Loma Linda University for its students. These include the Loma Linda University Medical Center, Children's Hospital, the inpatient Behavioral Medicine Center, and the outpatient Behavioral Health Institute.
Admissions and Application
General Admission Requirements
To be eligible for admission to the Marital and Family Therapy MS program, applicants must have a bachelor's degree with a minimum overall grade point average (GPA) of 3.0 in the last 45 quarter (30 semester) credits from a regionally-accredited institution and meet all other requirements outlined in the University Catalog. In addition, applicants must provide evidence of academic competence, professional comportment, and mature judgment. Individuals whose undergraduate degree is in still progress may be accepted pending satisfactory completion prior to beginning the master's degree program. Applicants with an undergraduate degree offered in a language other than English must provide TOEFL scores in accordance with university policy.
Application Deadlines
Applicants may apply to begin to the on-campus Marital and Family Therapy MS program full-time or part-time in Fall (September) or Winter (January). Application deadlines vary according to the academic calendar and are posted. Applicants should plan on the process taking a minimum of two to three months.
Online Application Process
Applications for admission are completed, paid for, and submitted online. Applicants are asked to provide current and permanent contact information, academic history, names of three recommenders, and a description of their rationale choosing to enroll in the Marital and Family Therapy MS program at Loma Linda University.
Letters of Recommendation
On the application form, individuals are asked to list the names, professional positions and e-mail addresses of three individuals who can recommend them for the Marital and Family Therapy MS program. At least two of the recommenders should be current or former professors who know the applicant's academic history, and one of the recommenders can be a current or former employer or supervisor. Recommendations from friends, relatives, or co-workers are not acceptable. When the application is submitted each of these individuals will receive an email with a link to access the recommendation form, which is to be completed and submitted online.
Official Transcripts
It is the applicant's responsibility to contact all colleges and universities attended since graduating high school and request that sealed, official transcripts be sent directly from the institution to the following address:
Admissions Processing
Loma Linda University
11139 Anderson St.
Loma Linda, CA 92350
Faculty-Applicant Interview
After three recommendations and all official transcripts are received, qualified applicants will be invited to an on-campus or Zoom interview with faculty. Following that interview, faculty make a recommendation to the Dean regarding acceptance.
Notification of Admissions Decision
Applicants will be notified of the admissions decision within two to three weeks following the interview.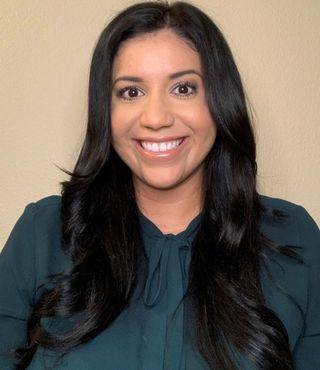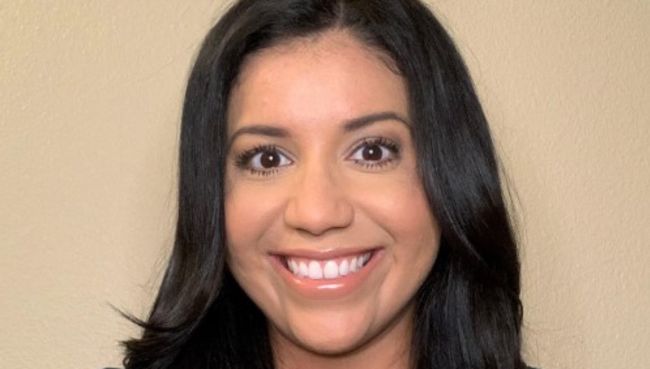 The MFT MS program here at Loma Linda University has allowed me the growth and knowledge to excel in my career as a therapist. Both the staff and my cohort created a supportive and comfortable environment for me. I have grown and learned much more about myself and what it means to be a therapist in the field of mental health—while continuing to maintain a balance of my own needs and support in the process.
Program Overview and Goals
The MS degree in marital and family therapy is designed to give students an excellent academic and clinical background. It is accredited by the Commission on Accreditation of Marriage and Family Therapy Education (COAMFTE) and approved by the California Board of Behavioral Sciences. The program prepares students for professional clinical practice working with individuals, couples, and families in a variety of settings. These include, but are not limited to, medical, legal, educational, community mental health, managed care, church settings and private practice.
Education and training are offered with the purpose of preparing students to be effective with a variety of mental health problems such as co-occurring disorders, serious emotional disorders, crisis care, chronic and/or serious mental illness, child and elder abuse, emancipation issues, and complex relational issues. Great care is taken to include training that addresses issues of cross-cultural awareness, diversity, law and ethics, systemic approaches to treatment along with other evidence-based modalities, life-span development, family and community systems, community integration for support and resources, collaborative case coordination, and a focus on elimination of discrimination and stigma of mental illness. Education emphasis includes relational therapy, marriage and couple therapy, and systemic practice.
Course Schedule* (PDF)
2-Year On-Campus Program: View Schedule
*All posted schedules are subject to change based on program scheduling needs.
Medical Family Therapy Specialization
The Medical Family Therapy Specialization is designed for individuals with an interest in working with patients and families living with an illness, injury, or disability. Learn more about this exciting specialization here.
Cost of Attendance
Marital and Family Therapy (MS On-Campus): View Estimates
Play Therapy or Drug & Alcohol Counseling Certificate
Students entering an MS degree program within the Department of Counseling and Family Sciences in academic year 2023-2024 who are interested in obtaining certification in Play Therapy or Drug & Alcohol Counseling will receive a tuition waiver for the certificate program of their choice. Students interested in this benefit are required to enroll in elective courses specified by their academic advisor. Tuition waivers do not apply to any units used to support the student's primary degree program.
Anti-Discrimination Policy
Loma Linda University's policy on anti-discrimination states the following: The University is committed to equal education and employment opportunities for men and women. While Loma Linda University (LLU) gives preference in its selection processes to students and employees who are aligned with the faith-based mission of the University and the Seventh-day Adventist Church, LLU does not and shall not unlawfully discriminate on the basis of race, color, religion, gender, sexual orientation, gender identity, national origin, medical condition, physical handicap, mental condition, veteran's status, or age in the provision of any of its services. In the department of counseling and family sciences, we adhere to this policy and additionally do not discriminate against anyone on the basis of socioeconomic or relationship status.
Accreditation
The MFT programs are accredited in both formats by WSCUC and COAMFTE. Further, the content of the programs meets all requirements stipulated by the California Board of Behavioral Sciences.
Dual License Eligibility
The on-campus MS in Marital and Family Therapy is approved by the California Board of Behavioral Sciences (BBS) to prepare their students for both the License in Marital and Family Therapy (LMFT) and the License in Clinical Counseling (LPCC). For this option, students are required to add four academic units to their program.
COAMFTE Data
For information on our student demographics, as well as student and faculty achievement information, please click here.
*Applications received by the priority deadline are reviewed first and receive admission responses earlier. Applications received after the priority deadline and before the standard deadline are reviewed as they are submitted and until the program has reached capacity. If you have any questions about when your application might be reviewed, please contact the program director.