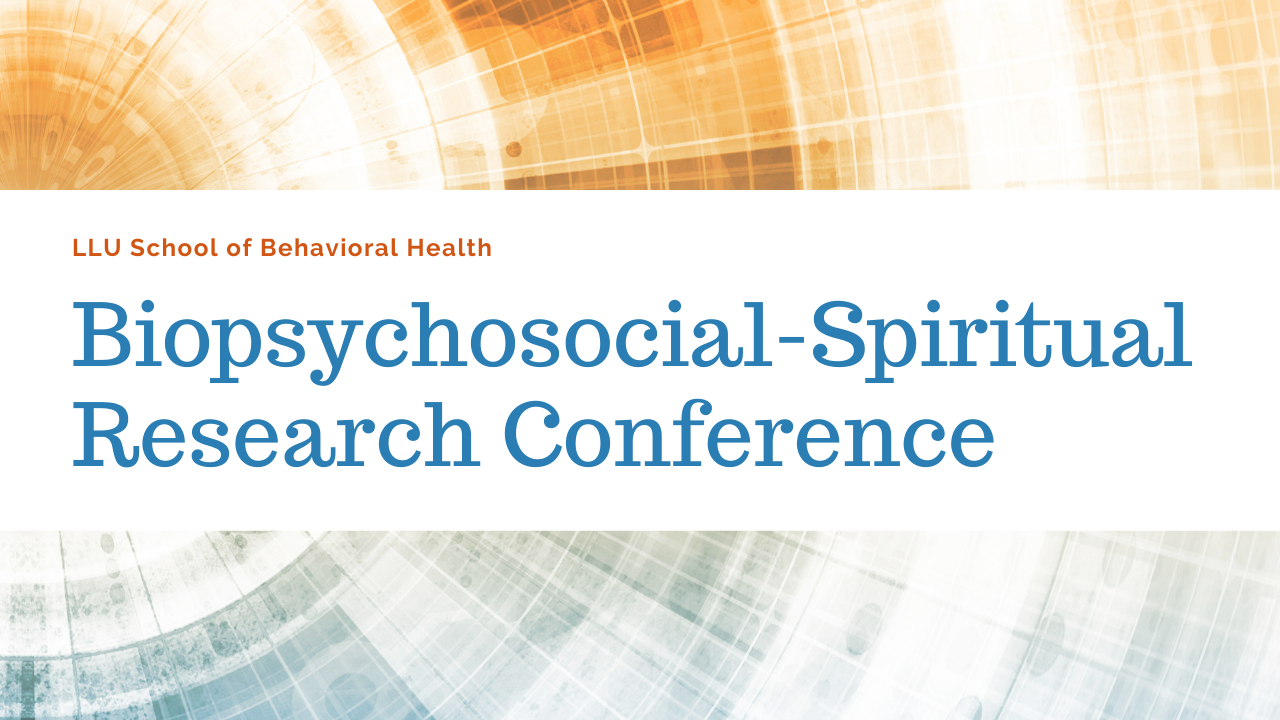 About the Conference
The integration of spirituality and religion into the behavioral sciences has long been a difficult issue. Psychology's and sociology's direct focus on humanity is shared by religion, but with differing assumptions and methods. The conference will explore developments in the philosophy of science that offer promising avenues for integration, some potential issues this might raise, and examples of biopsychosocial-spiritual research.
Below you will find information about our upcoming conference along with a registration link. You will also find links to videos of our past conferences.
2023
Call for Abstracts (Poster Presentations):
The SBH Spiritual Life and Wholeness Committee is calling for research study abstracts that involve topics related to spirituality or religion. The poster may be a new study, or it may have been presented previously. The abstract should be no more than 350 words, with a title of no more than 15 words. All authors should be listed, along with their affiliations. The submission should come from the presenting author, who must be present during the poster session on April 7, from 11:00-11:50am. Email the proposal by February 24 to gracelee@llu.edu.
Date and Time: Friday, April 7, 2023 from 8:30 AM - 12:00 PM
Keynote Speaker: Mark Yarhouse, PsyD
Dr. Yarhouse serves as Director of the Sexual and Gender Institute at Wheaton College (Wheaton, IL). He is also the author of several books in this area: Emerging Gender Identities: Understanding Diverse Experiences of Today's Youth (2020), Sexual Identity and Faith: Helping Clients Find Congruence (2019), and Understanding Gender Dysphoria: Navigating Transgender Issues in a Changing Culture (2015).
Schedule:
8:30 AM - Welcome and Devotional
9:00 AM - Keynote - "Gender Identity and Faith in Clinical Practice: Applications of the GRIT Approach"
10:00 AM - Panel
11:00 AM - Research Poster Session
Location:
In-person attendance - Drayson Center, Collins Auditorium
Remote attendance - online via Zoom (link will be provided closer to the event date)
---
Past Conferences
2022
Our second Biopsychosocial-Spiritual Research Conference was held on February 18, 2022, via Zoom.
2020
On November 13, 2020, the School of Behavioral Health hosted our first Biopsychosocial-Spiritual Research Conference via Zoom.