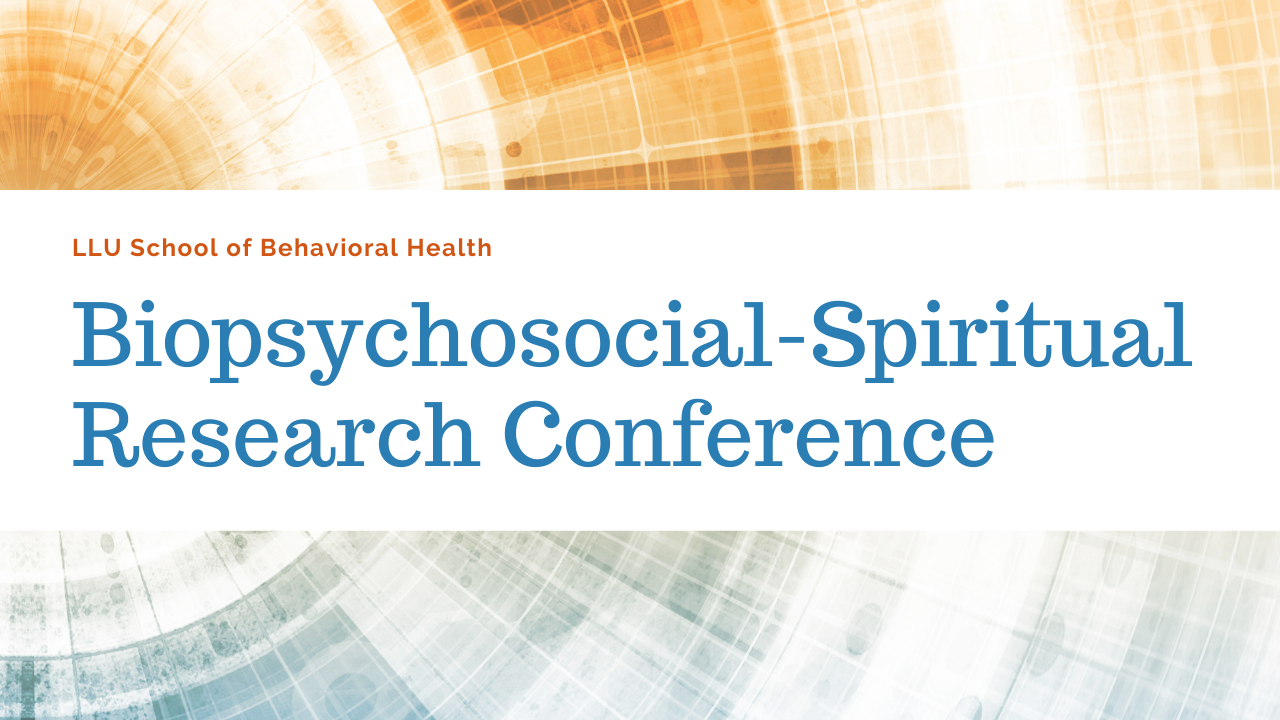 About the Conference
The integration of spirituality and religion into the behavioral sciences has long been a difficult issue. Psychology's and sociology's direct focus on humanity is shared by religion, but with differing assumptions and methods. The conference will explore developments in the philosophy of science that offer promising avenues for integration, some potential issues this might raise, and examples of biopsychosocial-spiritual research.
Past Conferences
2023
Our third Biopsychsocial-Spiritual Research Conference was held on April 7, 2023, in a hybrid format (both on campus and via Zoom).
Part 1: Welcome and Devotional
Presented by Dr. Beverly Buckles (Dean) and Dr. Dilys Brooks (Chaplain)
Watch
Part 2: Keynote - "Gender Identity and Faith in Clinical Practice: Applications of the GRIT Approach"
Presented by Dr. Mark Yarhouse, Director, Sexual and Gender Identity Institute, Wheaton College (Wheaton, IL)
Watch
Part 3: Panel of Respondents
Presented by Dr. Alex Dubov (SBH Interdisciplinary Studies), Dr. Gerald Winslow (School of Religion, Ethical Studies), and Dr. Jana Boyd (LLU Sexuality and Gender Alliance sponsor)
Watch
Part 4: Poster Session
All six presented posters may be viewed in the photo gallery below.
2022
Our second Biopsychosocial-Spiritual Research Conference was held on February 18, 2022, via Zoom.
2020
On November 13, 2020, the School of Behavioral Health hosted our first Biopsychosocial-Spiritual Research Conference via Zoom.