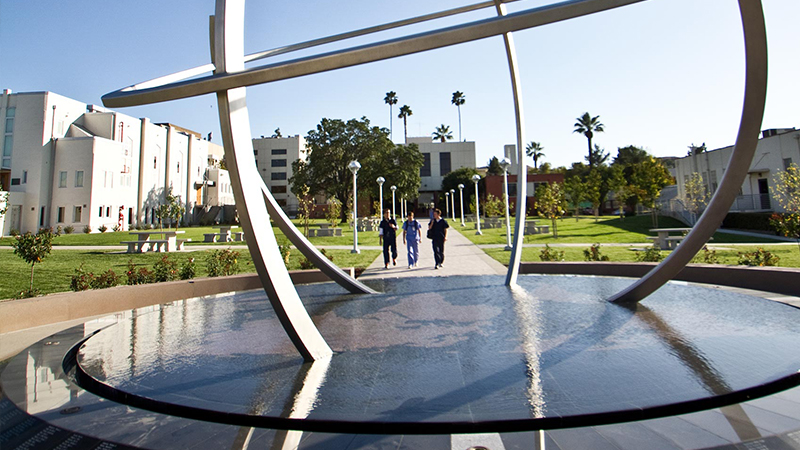 A little about us…
For over 100 years, wellness and activities that promote a healthy lifestyle have been a core part of Loma Linda University's (LLU) clinical services, research, and teaching activities. As one of the eight Schools at LLU, the School of Behavioral Health is committed to this heritage while also emphasizing the academic and professional success of our students. As such, it is our hope that our students will take advantage of the healthy lifestyle and social support opportunities (listed below) available through Loma Linda University as they pursue their graduate studies.
Recreation
Loma Linda University's geographic location makes for easy access to beaches, the mountains, and a variety of desert parks which provide hiking trails and a number of other recreational amenities.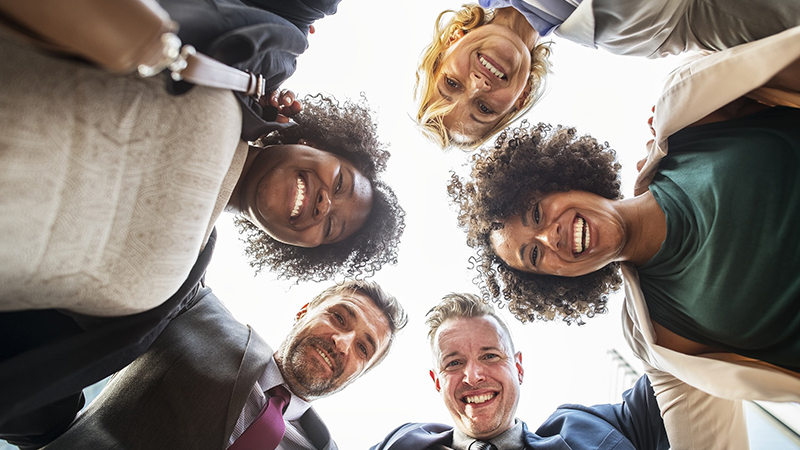 Diversity
As stated in its nondiscrimination policy, Loma Linda University "affirms that all persons are of equal worth in the sight of God and they should so be regarded by all people." The School of Behavioral Health operationalizes the University's Nondiscrimination and Affirmative Action policies in its commitment to equal education and employment opportunities for persons of all races; and does not unlawfully discriminate on the basis of veteran status, handicap, gender identity, sexual orientation, race, color, or national origin in its educational or admissions policies, financial affairs, employment programs, student life and services, or any University-administered program. As part of this, the School of Behavioral Health is also in compliance with the Americans with Disabilities Act (ADA), Sec. 504 of the Rehabilitation Act, as well as with local and state requirements, and is committed to providing education—including support services and reasonable accommodations for disabilities as required by law.
In support of these policies and perspectives, and our Christ-centered values, we expect our students, faculty, administrators and staff to demonstrate unwavering respect for the diversity of others and interact with integrity, never forgetting the standards that guide professional actions.
To further operationalize these values into action, each department in the School of Behavioral Health has a diversity and inclusion committee that includes student representatives. These student representatives also serve on the School's diversity subcommittee.
We encourage applications to our annual Behavioral Health Summer Academy from individuals of all backgrounds, but particularly students from groups that are nationally underrepresented in the delivery of behavioral health services.
The diversity of cultures found in Southern California is mirrored in the diversity of students at LLU and in the School of Behavioral Health. Among its roughly 4,500 students, an average of 80 countries are regularly represented, which account for as many as 69 languages. Local cultural activities and restaurants reflect this diversity. The University and School also value opportunities for students to engage with persons from their own and other cultures. Below are provided cultural and social activities that students may wish to explore:
Food is a big part of culture, both one's own and in learning about other cultures. Students can check out and make reservations at restaurants in the Inland Empire through OpenTable.
Religion and Spirituality
As a Christ-centered institution whose auspices is the Seventh-day Adventist Church, Loma Linda University welcomes students, faculty and staff from a broad spectrum of religious persuasions, as is represented by as many as 60 different faith communities at any given time. Education at the University emphasizes mission-focused learning through the integration of health, science and faith. As part of this focus, the University upholds the importance of developing and maintaining a personal relationship with God and encourages students to make use of the numerous faith-based resources near the University that can support their various spiritual and religious needs.
On-campus students have the opportunity to engage with the following:
Prayer services are offered each Wednesday in the University Church, centrally located on the main campus.
University-sponsored special events featuring field experts in religion and spirituality, and concerts.
SBH hosts Spirituality Integration Lunches centered on the integration of faith/religion/spirituality and the social sciences.
Students are also invited to check with their department, as student groups within the School organize spiritual engagement opportunities such as the Wholeness Hour sponsored by the twice-quarterly Department of Social Work and Social Ecology's Phi Alpha honor society and the weekly Wellness Hour sponsored by the Department of Counseling and Family Sciences.
Spiritual Integration
The School of Behavioral Health integrates spirituality, understood as the search for the sacred (Pargament, 2007), into the biopsychosocial model (Engel, 1977) to wholistically understand and help humanity. Our spiritual integration follows the teaching, healing, and social justice principles of Jesus Christ while staying consistent with empirical science. We incorporate spiritual and religious variables in our research using accepted social science methods and empirical data to evaluate theory and engage in scientific inquiry. We view our patients' spirituality and religiosity as potential treatment resources and train clinicians to use them competently and ethically according to discipline best practice guidelines. We view our patients' spiritual and religious traditions as an important lens through which to understand their environmental context, culture, and efforts to seek healing, growth, fairness, and justice. We respect all humanity regardless of worldview or religious tradition. (References and Resources)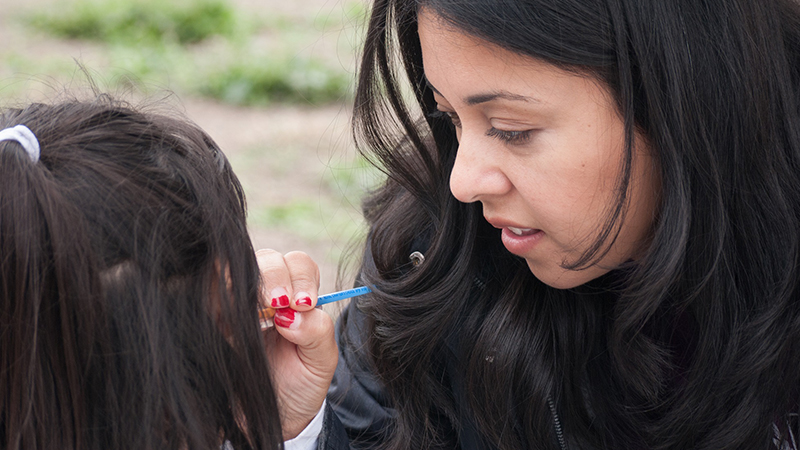 Service Learning
Academic service learning is an education practice that takes learning into the community. The importance of serving others is embedded in all programs throughout the University. It is a requirement that all students enroll in a service learning course prior to graduation (see student handbook). However, service to others is also regarded as a lifelong learning commitment that supports the purposes and values of the professional programs in the School of Behavioral Health. Below is an overview of some of the service learning opportunities within Loma Linda University and School of Behavioral Health. Students should also check with departments to learn about new events and opportunities they can participate in that support their specific professional interests.
Note: COVID-19 travel restrictions and social distancing requirements may affect the availability of some of the opportunities listed below.
International Service Learning
Many students in the School of Behavioral Health choose to participate in global service trips through the Students in International Service Mission (SIMS) office. Each year, SIMS arranges for over 35 international trips to countries around the world. These experiences prepare students from all of the health professions at LLU for careers of effective global service, while promoting the health of global communities. Examples of the countries that School of Behavioral Health students have visited include Cuba, Peru, Madagascar, Bolivia, Honduras, Brazil (Amazon Rain Forest), and Thailand.
The School of Behavioral Health also offers annual global service opportunities through School-specific events. In some cases where schedules permit, students may be able to complete part of their practicum/internship hours at authorized international sites. Some funding is available to support students participating in SIMS or School of Behavioral Health global service trips.
Local Service Learning
Through the Community Academic Partners in Service (CAPS) program, the University offers numerous opportunities that connect students, staff and faculty to serve in partnership with the local agencies and communities in mutually beneficial and sustainable ways, such as the following:
Other volunteer opportunities offered by LLUH include events such as:
The School of Behavioral Health as a whole coordinates or participates in these events each year:
In addition, each department within the School has service learning activities available locally. These include, but are not limited to: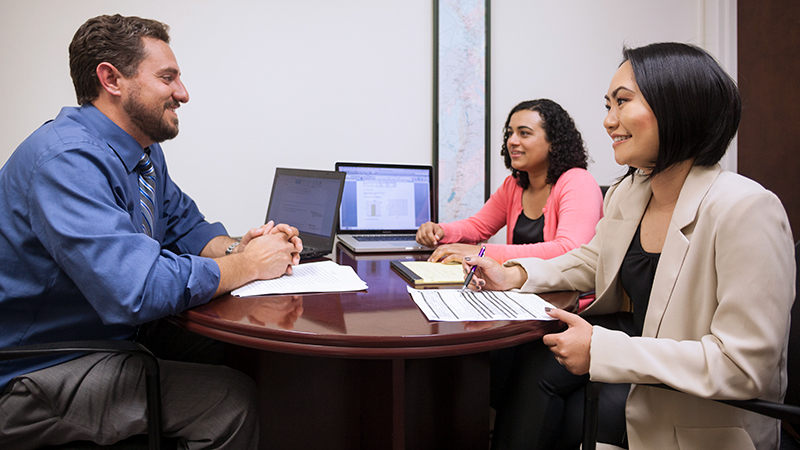 Help and Support
Adequate support is vital to the campus life experience. Students have access to the support resources listed below.
Academic Resources
All students are assigned an academic advisor at the time they are accepted into one of the School of Behavioral Health programs. Academic advisors assist students in navigating the curriculum plan and clinical requirements for their specific programs. Students are also encouraged to consult with and use their academic advisors as professional mentors.
Students requesting tutoring and writing support should discuss their needs and available resources with their academic advisor. Each department within the School has identified resources that are specific to the programs in that department. In some cases, student organizations within the departments have also established academic peer support and mentoring that students are encouraged to use.
Disability Accommodations
For students who need special accommodations, these are provided in accordance with the Americans with Disabilities Act (ADA), Sec. 504 of the Rehabilitation Act. Accommodations must be requested in writing by contacting Dr. Adam Aréchiga, Associate Dean for Academic and Student Affairs in the School of Behavioral Health.
Emotional Support
These services are available through the Student Assistance Program, which offers nine therapy sessions at no cost.
Students are encouraged to speak with their faculty advisors, program directors, or department chairs if additional or other assistance in seeking services is needed.
Dr. Adam Aréchiga, Associate Dean for Academic and Student Affairs, is also available to assist students seeking emotional support services.
Mindfulness with SBH
The School of Behavioral Health and the Department of Psychology provide ongoing open mindfulness drop-in groups on Thursdays from 11:00-11:30 AM. Research shows that the practice of mindfulness improves resilience and well-being and reduces worry and stress, among many other benefits.
Social Support
There are many student groups on campus that offer specialized social support, including, but not limited to:
African Network (AfriNet)
Association of Latin American Students (ALAS)
Black Health Professional Student Association (BHPSA)
Sexuality and Gender Alliance (SAGA)
Learning Opportunities
Loma Linda University and its Schools offer numerous options for additional education beyond the classroom. The Wil Alexander Wholeness Series workshops, which are held throughout the year, focus on topics relating to wholeness, wellness, spirituality, and professional development.
Students are also encouraged to take advantage of the leading edge presentations and discussions that are sponsored by the Center for Bioethics Grand Rounds. Both upcoming and archived programming is available for viewing on their website.
The Institute for Health Policy Leadership (IHPL) is another resource that students may want to become familiar with. The IHPL develops informative policy briefs regarding bills before both the Federal and State Legislatures, many of which have gathered significant national attention. They review the specifics of pending bills, examining supporters and opponents, their rationale, and the bills' implication for health systems, including legislation impacting behavioral health services. Faculty from the School of Behavioral Health support the efforts of the IHPL. Policy briefs are available on their website.
Each year, a campus-wide Homecoming event is sponsored by the University. During this special weekend, alumni, faculty, and students have the opportunity to attend numerous workshops in the areas of physical and behavioral health.
Each of the departments in the School of Behavioral Health regularly invites experts in behavioral health to discuss the issues and needs of special populations, service development, policies and research. Students are encouraged to take advantage of the many free and low cost local and regional conferences hosted by local organizations. Students can learn about these through their departments and clinical practice supervisors. Students working with their professors on research projects are encouraged to present at both regional and national events. Some funding is available to assist students attending previously approved and department-supported events.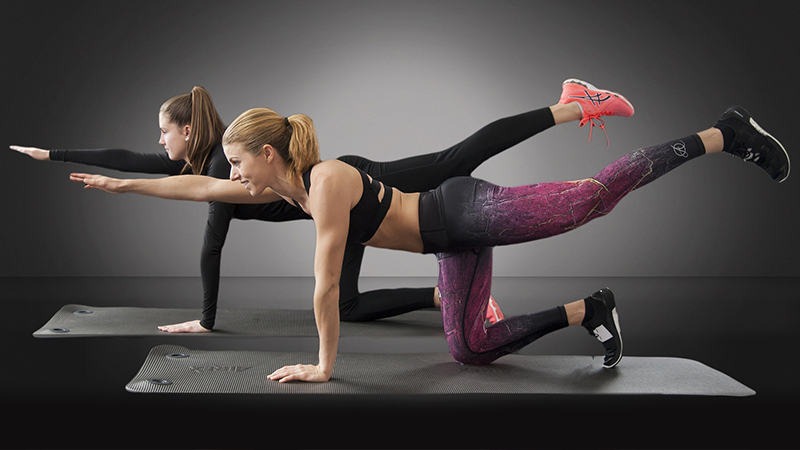 Physical Activity
The Drayson Center is a premier 100,000 square foot state-of-the-art health facility. The center has two pools, tennis/racquetball courts and a basketball gymnasium in addition to free weight and cardio equipment. Drayson Center classes include Pilates, Zumba, karate, yoga, intramural sports, and health care classes.
The center hosts the annual PossAbilities Triathlon, which helps raise funds for those coping with disabilities. There is also a local running club called the Loma Linda Lopers, as well as a pickleball club for those who would like to meet others with similar interests.
Alumni
The School of Behavioral Health is committed to maintaining ongoing contact with its alumni. Beyond the annual University Homecoming event, the School maintains active Facebook, Twitter, Instagram and LinkedIn accounts. A School blog is maintained to showcase alumni, faculty, and students. In addition, an e-newsletter is sent out to alumni twice annually. The School also publishes an annual alumni magazine featuring the accomplishments of our wonderful graduates.
Campus Tour
Request Information Plan a Visit Questions? Message us!