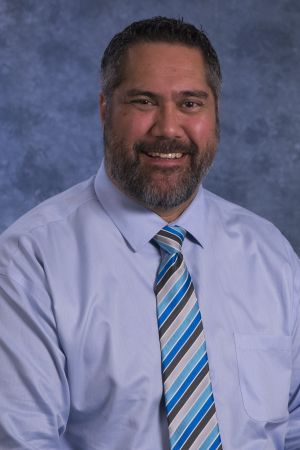 Assistant Professor, Social Work and Social Ecology
Director, Field Education
Contact Information
Email tlepale@llu.edu
Phone 909-379-7581
Fax 909-379-7594
Department of Social Work and Social Ecology, Office 201B
Loma Linda University
1898 Business Center Dr., San Bernardino, CA  92408
Degrees and Certifications
Master of Social Work - Loma Linda University, 1999
Master of Business Administration - University of Redlands, 2003
Areas of Specialization
Acceptance and Commitment Therapy (ACT)
Eye Movement Desensitization and Reprocessing (EMDR)
Dialectical Behavioral Therapy (DBT)
Individual psychotherapy
Team building
Psychosocial oncology
Medical social work
Working with adults and older adults
Trauma, anxiety, depression, grief, and end-of-life
Professional Memberships and Licenses
Licensed Clinical Social Worker, LCSW28702
Association of Contextual Behavioral Sciences (ACBS)
American Psychological Association (APA)
American Association of Christian Counselors (AACC)
California Association of Marriage and Family Therapists (CAMFT)
National Association of Social Work (NASW)
Recent Presentations
2014. Psychosocial Distress within the Church: Recognizing when your church family is in need. Riverside Community Church, Training for church staff on mental health, peer interventions and how to recognizing when church members are in need of professional services.   
2014. An Introduction to Acceptance and Commitment Therapy (ACT): A Functional Contextual Approach to Value Centered Living. Loma Linda University Medical Center. A one hour introduction in the application of Acceptance and Commitment Therapy (ACT) to patients with chronic medical conditions in acute and outpatient care settings.
2013. Identifying and Screening for Psychosocial Distress in Oncology Patients. Loma Linda University Health. Training for physicians in cancer related psychosocial distress and how to successfully screen and treat these patients.
2008-2013. The Power of Social Work. Loma Linda University Health, bimonthly training for new clinical staff orientation describing how to identify psychosocial distress within an acute care setting and development of treatment plan interventions.
Community Engagement
Mayor's Office, City of Riverside Homeless Initiative (2016-present)
Riverside Community Church of Seventh-day Adventists, regularly scheduled sermons (2015-present)
Riverside Community Church of Seventh-day Adventists, Church Development Committee, Chair (2015-present)
Riverside Community Church of Seventh-day Adventists, Heart of Worship, Program Director (2014-present)
Riverside Community Church of Seventh-day Adventists, Worship Leader (praise team, guitar, vocals) (2010-present)
Riverside Christian Counselors, psychotherapy at no cost to individuals and families (2012-2017)
Riverside County Fire Department, Volunteer Fire Fighter (1995-1997, 2005-2008)