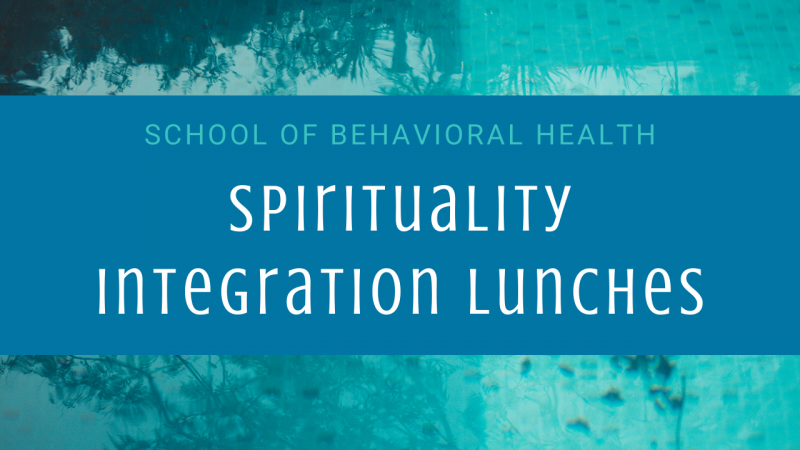 About the Series
The Spirituality Integration Lunch series' intended audience is the Loma Linda University community of behavioral health clinicians and scholars, and is broadly centered on the integration of faith/religion/spirituality and the social sciences. It is a mix of presentation and discussion, and is sponsored by the School of Behavioral Health.
Below you will find links to video recordings of this ongoing series. You are also welcome to visit the series Session Library and to learn more about spiritual integration at SBH.
Upcoming Dates
Check back this fall for new dates and details.
2021-22
2020-21
2019-20
2018-19