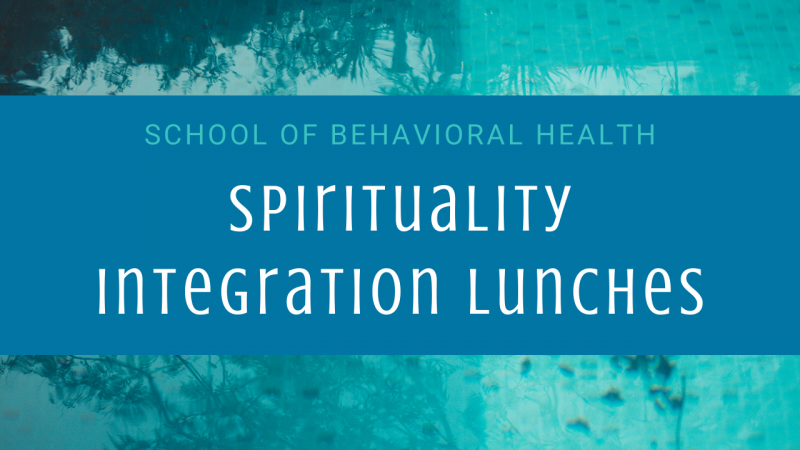 About the Series
The Spirituality Integration Lunch series' intended audience is the Loma Linda University community of behavioral health clinicians and scholars, and is broadly centered on the integration of faith/religion/spirituality and the social sciences. It is a mix of presentation and discussion, and is sponsored by the School of Behavioral Health.
Click the buttons below to view individual presentations. (These links open in Facebook.)
Upcoming Dates
Check back this Fall for the 2021-22 dates!
2020-21
2019-20
2018-19
Episode 1: When Faith and Forgiveness Don't Intersect: A Client's Journey
Presented by Dr. Zephon Lister
Watch
Episode 2: Acceptance & Commitment Therapy and Your Christian Clients
Presented by Prof. Talolo Lepale
Watch
Episode 3: Cultivating Spiritual Hospitality and Home: Orienting Principles from the Life and Ministry of Jesus
Presented by Natalie Hsieh & Dr. Zephon Lister
Watch
View the full series here.