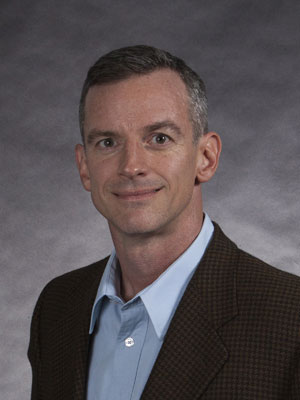 Professor, Psychology
Contact Information
Email rhartman@llu.edu
Phone 909-558-8709
Department of Psychology, Ste. 2 (upstairs)
Loma Linda University
11108 Anderson Street, Loma Linda, CA  92350
Faculty Research Lab
Hartman Behavioral Neuroscience Lab
This lab's research is broadly concerned with promoting healthy brain aging/increasing an individual's "health-span," and generally falls into 1 of 3 overlapping categories: 1) characterizing models of neurodegeneration; 2) preventing neurodegeneration and/or increasing the brain's resiliency; and 3) characterizing the effects of plant-based compounds (phytochemicals) in the brain.
Visit Lab Website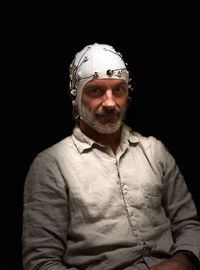 Degrees
PhD, Behavior, Brain and Cognition - Washington University, St. Louis, 2001 
Areas of Specialization
Behavioral neuroscience with an emphasis on improving the brain's resiliency against neurodegenerative conditions (e.g., Alzheimer's, stroke, traumatic brain injury) via a variety of therapeutic strategies, but especially diet/nutrition
Current Research Projects
Professional Memberships
Society for Neuroscience (SfN)
American Association for the Advancement of Science (AAAS)
International Behavioural and Neural Genetics Society (IBANGS)
Oxygen Club of California (OCC)
Recent Publications and Presentations
Publications
Lakshmi S, Essa MM, Hartman RE, Guillemin GJ, Sivan S, Elumalai P. Exosomes in Alzheimer's Disease: Potential Role as Pathological Mediators, Biomarkers and Therapeutic Targets. Neurochem Res. 2020 Nov;45(11):2553-2559. doi: 10.1007/s11064-020-03111-1. Epub 2020 Aug 25. Review. PubMed PMID: 32840760
Hartman RE, Nathan NH, Ghosh N, Pernia CD, Law J, Nuryyev R, Plaia A, Yusof A, Tone B, Dulcich M, Wakeman DR, Dilmac N, Niles WD, Sidman RL, Obenaus A, Snyder EY, Ashwal S. A Biomarker for Predicting Responsiveness to Stem Cell Therapy Based on Mechanism-of-Action: Evidence from Cerebral Injury. Cell Rep. 2020 May 12;31(6):107622. doi: 10.1016/j.celrep.2020.107622. PubMed PMID: 32402283.
Tan A, Morton KR, Lee JW, Hartman RE, Lee G. Adverse childhood experiences and depressive symptoms: Protective effects of dietary flavonoids. J Psychosom Res. 2020 Feb 11;131:109957. doi: 10.1016/j.jpsychores.2020.109957. PubMed PMID: 32088426.
Hartman RE, Patel D. Dietary Approaches to the Management of Autism Spectrum Disorders. Adv Neurobiol. 2020;24:547-571. doi: 10.1007/978-3-030-30402-7_19. PubMed PMID: 32006373.
Knox-Concepcion KR, Figueroa JD, Hartman RE, Li Y, Zhang L. Repression of the Glucocorticoid Receptor Increases Hypoxic-Ischemic Brain Injury in the Male Neonatal Rat. Int J Mol Sci. 2019 Jul 16;20(14). doi: 10.3390/ijms20143493. PubMed PMID: 31315247; PubMed Central PMCID: PMC6678481.
Jullienne A, Hamer M, Haddad E, Morita A, Gifford P, Hartman R, Pearce WJ, Tang J, Zhang JH, Obenaus A. Acute intranasal osteopontin treatment in male rats following TBI increases the number of activated microglia but does not alter lesion characteristics. J Neurosci Res. 2019 Mar 20. doi: 10.1002/jnr.24405. PMID: 30892744.
Bajwa NM, Lee JB, Halavi S, Hartman RE, Obenaus A. Repeated isoflurane in adult male mice leads to acute and persistent motor decrements with long-term modifications in corpus callosum microstructural integrity. J Neurosci Res. 2019 Mar;97(3):332-345. doi: 10.1002/jnr.24343. PMID: 30394562.
Maloney SE, Creeley C, Hartman RE, Yuede CM, Zorumski CF, Jevtovic-Todorovic V, Dikranian K, Noguchi KK, Farber NB, Wozniak DF. Using animal models to evaluate the functional consequences of anesthesia during early neurodevelopment. Neurobiol Learn Mem. 2018 Mar 14. pii: S1074-7427(18)30068-6. doi: 10.1016/j.nlm.2018.03.014. PubMed PMID: 29550366.
Bellone JA, Murray JR, Jorge P, Fogel TG, Kim M, Wallace DR, Hartman RE. Pomegranate supplementation improves cognitive and functional recovery following ischemic stroke: A randomized trial. Nutr Neurosci. 2018 Feb 13:1-6. doi: 10.1080/1028415X.2018.1436413. PubMed PMID: 29433376.
Wan W, Ding Y, Xie Z, Li Q, Yan F, Budbazar E, Pearce WJ, Hartman R, Obenaus A, Zhang JH, Jiang Y, Tang J. PDGFR-β modulates vascular smooth muscle cell phenotype via IRF-9/SIRT-1/NF-κB pathway in subarachnoid hemorrhage rats. J Cereb Blood Flow Metab. 2018 Jan 1:271678X18760954. doi: 10.1177/0271678X18760954. PubMed PMID: 29480757.
Hartman RE, Ross DM. Effects and mechanisms of actions of phytochemicals on Alzheimer's disease neuropathology. Front Biosci (Elite Ed). 2018 Jan 1;10:300-333. PubMed PMID: 28930620.
Presentations
Therapeutic effects of Tibetan singing bowls. E. Christopherson, C. Brenner, & R. Hartman. 2023 WPA Conference, Riverside, California.
The effects of relaxation techniques and mindfulness practices on acne vulgaris. M. Petrossian, C. Brenner, & R. Hartman. 2023 WPA Conference, Riverside, California.
Comparing Metabolic Satiety Effects of Two Aminopyridine Kv1 Channel Blockers. JL Styadi, E Giang, C Hessinger, D Bellinger & R Hartman. 2023 Western Medical Research Conference, Carmel, California.
Kirsch WM, Holshouser B, Brier-Jones J, Whinnery C, Jaeger A, Iwakoshi N, Hudson S, Nie Y, Petersen F, Vinters HV, Zhang XB, Crofton A, Barnes S, Hartman RE, Magaki S, Shannon S, Fabian F, Smallwood J. Microparticle Therapy for Cerebral Amyloid Angiopathy. 7th International CAA Conference 9/30/90 to 10/1/20
Nelson GA, Gangadharmath U, Jones T, Hartman RE, Gifford P. Radiation Effects on Synapse Number. Radiation Research Society.
Holshouser B, Gangadharmath U, Hartman RE, Jones T, Eliamani S, Stanbouly S, Gifford P, Nelson GA. In vivo Synaptic Density Imaging with 18F-UCB-H Detects Effects of Space Irradiation in the Rat Brain. Society of Nuclear medicine and Molecular Imaging Conference.
Assessing the behavioral effects of proton irradiation and polyphenol supplementation on a high throughput fruit fly model of traumatic brain injury. T. A. Togashi, A. D. Trofimova, C. Barcenas, W. Hardeman, M. Hanna, S. Loong, M. White, V. Watts, G. A. Nelson, R. E. Hartman. Society for Neuroscience Conference, Chicago, IL, October 2019.
The behavioral effects of blocking PDGF-R in a rat model of traumatic brain injury. N. Kalynovska, M. Hamer, P. Gifford, A. Jullienne, J. Tang, W. Pearce, J. H. Zhang, A. Obenaus, R. E. Hartman. Society for Neuroscience Conference, Chicago, IL, October 2019.
Identifying common and distinct behavioral phenotypes associated with 3 types of hemorrhagic brain injury in rats. W. Hardeman, M. Hamer, P. Gifford, J. Tang, W. Pearce, J. H. Zhang, A. Obenaus, R. E. Hartman. Society for Neuroscience Conference, Chicago, IL, October 2019.
Exploring the physical and behavioral effects of a potassium channel antagonist in young adult male rats. A. D. Trofimova, P. S. Gifford, D. A. Hessinger, D. L. Bellinger, R. E. Hartman. Society for Neuroscience Conference, Chicago, IL, October 2019.
Exploring the effects of prophylactic & therapeutic dietary polyphenol treatments on traumatic brain injury outcomes in Drosophila melanogaster. B. E. Tolan, A. D. Trofimova, R. E. Hartman. Society for Neuroscience Conference, Chicago, IL, October 2019.
A preliminary strategy to provide further education to physicians and caregivers on the dietary approaches to the treatment of autism spectrum disorders. D. S. Patel, R. E. Hartman. Society for Neuroscience Conference, Chicago, IL, October 2019.
Community Engagement
Classroom presentations about the brain, Temecula Valley School District (2006-present)