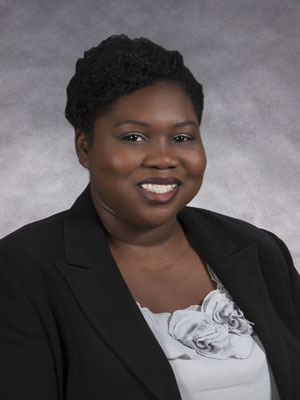 Chair, Department of Counseling and Family Sciences
Associate Professor, Counseling and Family Sciences
Contact Information
Email woloo@llu.edu
Phone 909-558-4547, ext. 42099
Fax 909-558-0417
Department of Counseling and Family Sciences
Loma Linda University, Griggs Hall, Office 109
11065 Campus St., Loma Linda, CA  92350
Degrees
PhD, Marriage and Family Therapy - Loma Linda University, 2006
MS, Marriage and Family Therapy - Loma Linda University, 2003
Areas of Specialization
Recovery-oriented care
Clinical supervision
Adolescent and transitional-aged youth development
Treating severe mental illness
Professional Memberships and Licenses
American Association for Marriage and Family Therapy (AAMFT)
Licensed Marital and Family Therapist
Recent Publications and Presentations
Publications
Wilson, C., Woolford, S., Wilson, L., Williams, D., Oloo, W. (2017). Disparities in obesity prevalence among adolescents in Trinidad and Tobago. International Journal of Adolescent Medicine and Health.
Oloo, W., Ribadu, I., Ribadu, N. (2016). Adolescent body-image in the United States and Guyana: A socio-cultural comparison. American International Journal of Social Sciences, 5(2), 1-9.
Lyles Kincade, L., Fox, C., Oloo, W. & Hopkins, G. (2016). Prosocial development and achievement of young African American males in southern California. Journal of African American Males in Education, 7(2).
Distelberg, B., Sirkin-Maritn, A., Borieux, M., & Oloo, W. (2015). Multidimensional family resilience assessment: Individual, family and community resilience (IFCR) profile. Journal of Human Behavior in the Social Environment, 25(6), 552-570. DOI: https://doi.org/10.1080/10911359.2014.988320.
Oloo, W., Castillo, N., Fox, C., & Gittens, H. (2015). The Qualitative Study of Recovery-Oriented Care in Clinical Supervision: A Methodological Overview. International Journal of Arts and Humanities, 1(2), 8-18.
Community Engagement
Board Member, Bayfront Youth and Family Services (2011-present)
Board Member, B.L.U.E. Christmas Services (2011-present)
Loma Linda University International Behavioral Health Trauma Team (2011-present)