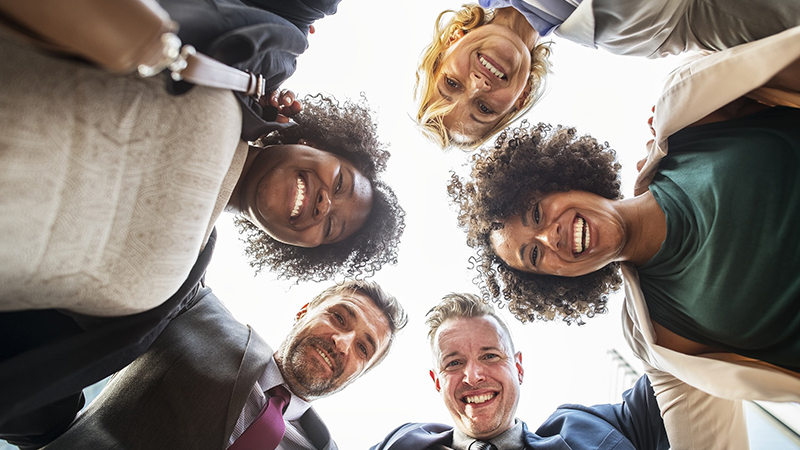 The Department of Psychology is dedicated to operating a diverse, socially equitable, and inclusive environment. Loma Linda University was established by the Seventh-day Adventist church, and the University affirms that Christian principles are incompatible with all forms of discrimination that have divided societies, and that all persons are of equal worth in the sight of God and should be so regarded by all His people. As a department, we commit to the following:
We recognize the value of representation with respect to race, ethnicity, national origin, socioeconomic status, gender identity, sexual orientation, religious beliefs, disability, and other statuses and seek to reflect our increasingly diverse society among our students, faculty, and staff.
We strive to maintain equitable, unbiased, and just policies and practices in all aspects of our work including teaching, research, clinical training, and service. 
We acknowledge the need to engage in ongoing efforts to evaluate, communicate, and cultivate an affirming, supportive, and respectful environment to retain and achieve success for all members of our community. 
Diversity in Clinical Training
In line with APA's Ethical Principles of Psychologists and Code of Conduct and APA's Multicultural Guidelines, we believe that as psychologists we must recognize and understand the diversity of the world and the communities we serve. Cultural competencies are necessary to understand how culture and diversity factors influence psychological and behavioral phenomena. To this end, students are guided through the process of examining their own cultural background and how it influences their own psychological processes, dispositions, and behavior. Moreover, faculty and supervisors train students in culturally conscious service delivery to meet the needs of our diverse patient populations across a variety of practicum experiences. 
Diversity Coursework
Courses on cultural and human diversity, and the pivotal role of culture and diversity in psychological functioning and behavior is integrated throughout the curriculum, including research and clinical training.
Diversity Research
Involvement in research activities including racial/ethnic minority and low socioeconomic populations is strongly encouraged and valued equally within the Department. Research on the role of culture and diversity factors in psychological functioning and behavior is critical to the practice of psychology with diverse populations and for establishing the universality of psychological knowledge and principles. We consider such a research approach to be necessary for building a comprehensive understanding of human behavior.
Diversity Committee
The Department of Psychology has established a Diversity Committee that develops and implements policies and programs designed to promote diversity of students, faculty, and staff. The committee supports the Department in the following ways:
maintaining continual efforts to recruit diverse and underrepresented students and faculty,
providing financial incentives (e.g., scholarships) and other support (e.g., training, conference travel) for diverse students who may come from disadvantaged backgrounds as well as for underrepresented faculty, and
engaging the Department in ongoing socio-academic activities that help build an informed, collaborative, and inclusive environment for retention.