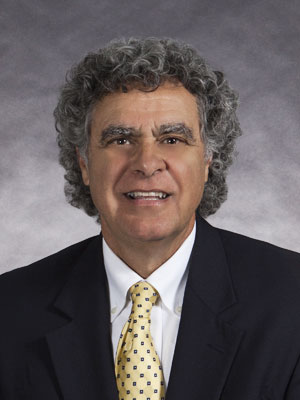 Professor, Social Work and Social Ecology
Contact Information
Email larryortiz@llu.edu
Phone 909-379-7585
Department of Social Work and Social Ecology, Office 201G
Loma Linda University
1898 Business Center Dr., San Bernardino, CA  92408
Degrees and Certifications
PhD, Sociology - State University of New York, Buffalo, 1987
MSW, Social Work (emphasis in Clinical Social Work) - Western Michigan University, 1977
Areas of Specialization
Race and ethnic studies
Critical theory
Latino/a issues
Community practice
Program evaluation
Social justice practice
Current Research Projects
Professional Memberships and Licenses
Council on Social Work Education (CSWE)
National Association of Social Workers (NASW)
Group for the Advancement of Doctoral Education in Social Work (GADE Social Work)
Society for Social Work Research (SSWR)
Recent Publications and Presentations
Publications
Stephenson, J., Distelberg, B., Morton, K., Ortiz, L., Montgomery, S. (2019) Depression Treatment Recommendations at an Integrated Federally Qualified Health Center: A Mixed Methods, Ethnic-Linguistic Analysis. Journal of the American Board of Family Medicine, 32, 6, 904-912.
Nakaoka, S., Ortiz, L., Garcia, B., (2019) Intentional Weaving Critical Race Theory into a MSW Program in a Hispanic Serving Institution. Urban Social Work, 3, Supplement 1, S115-128.
Nakaoka, S. and Ortiz, L. (2018) Examining Racial Microaggressions as a Tool for Transforming Social Work Education: The Case for Critical Race Pedagogy. Journal of Ethnic & Cultural Diversity in Social Work.
Community Engagement
Commission of Educational Policy, CSWE (2016-2019)
Program evaluation for The Open Door of San Bernardino (2016-present)
Samaritans of Tucson (2008-present)
Program evaluation for SHIELDS for Families (2006-2016)
LLU International Behavioral Health Trauma Team: consultation trip to Bolivia (2015)