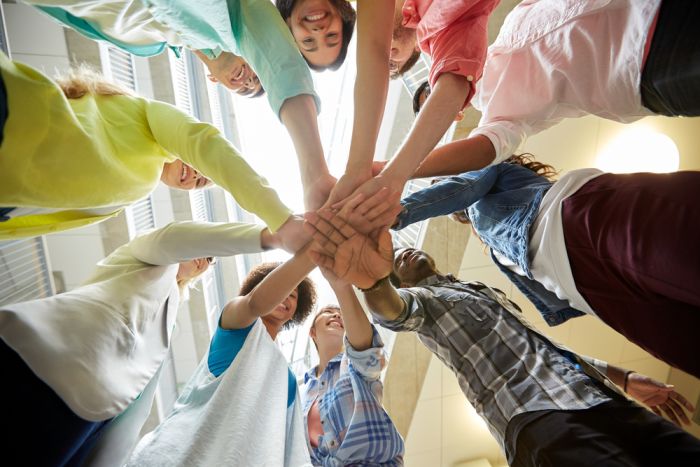 Applications for the 2020 Behavioral Health Summer Academy are now closed.
Join our two-week Behavioral Health Summer Academy program at Loma Linda University to learn about behavioral health and see if a career in one of the related professions is right for you!
A key goal of the Behavioral Health Summer Academy (BHSA) is to increase diversity and the number of youth and young adults pursuing professional careers in behavioral health to better serve our local community, the nation, and the world. To achieve this goal, we encourage applications from graduating seniors from academies and high schools--from all backgrounds, but particularly students from groups that are nationally underrepresented in the delivery of behavioral health services.
The application deadline is June 30, 2020. See "Application Information" below.
Summer Academy Program
Accepted participants enroll in our 2-unit PSYC 204 Introduction to Behavioral Health as non-degree students in Loma Linda University's School of Behavioral Health. This is a short-term course that runs from July 20 to July 30, 2020; Monday through Thursday from 10 AM to 12:30 PM each day.
Tuition for this 2-unit course is free for accepted participants. The cost of the course is provided through a tuition waiver at the time of registration. This tuition waiver is not transferable to any other Loma Linda University courses and cannot be deferred for enrollment in the BHSA for a different year.
The content and structure of this online* course supports participants' learning from advanced and emerging behavioral health professionals and surveying the knowledge, skills, and practice perspectives used in the delivery of behavioral health services. Course content includes:
Interventions for depression and anxiety, suicide prevention, substance use, gangs and violence, working with children, sleep disorders, integrating spirituality, responding to trauma, resiliency, stress management self-care, and how behavioral health is integrated with primary care and other health care systems;
Integrated practice activities and demonstrations that strengthen students' understanding of the interventions and skills used in behavioral health;
Completion of the minimum requirements for Certification in Mental Health First Aid†; and
Career path presentations and mentoring.
*The online format for PSYC 204 Introduction to Behavioral Health follows federal requirements for online education. Course content is provided online using Canvas as the academic platform. Career mentoring is provided online as part of this course.
†The requirements of the Mental Health First Aid Certification (a national certification) limits the number of participants to 10 individuals.
Requirements
Individuals interested in applying to Loma Linda University's Behavioral Health Summer Academy must be high school graduates (graduating in 2020). Applications from individuals who graduated with their high school degree or equivalent in 2019 will be considered if space is available.
Application Process
The following application items must all be submitted:
BHSA Application Form: Complete and email the BHSA Application (see application form link below), which includes applicant information and a brief personal statement. The completed application form is to be signed by the applicant, saved as a PDF document, and emailed to bbuckles@llu.edu.

Applicant information includes basic identifying and contact information, the academy or high school attended, and the name of the person providing recommendation for the applicant.
The personal statement is a 250-word statement that describes your future college and career plans, how this program would help you in the pursuit of your plans, and your commitment to serve others.

Recommendation Letter: Completed applications must include one letter of recommendation and support from the applicant's academy or high school principal or school counselor. Letters of recommendation must be on academy/high school letterhead, signed, saved as a PDF document, and emailed to bbuckles@llu.edu directly from the recommender's email account.
Notification of Acceptance
Acceptance is based on the completion of the BHSA application process on or before the June 30, 2020 deadline. Enrollment is limited to the first 10 completed and approved applications.
Accepted applicants will receive an acceptance letter from Dr. Beverly Buckles, Dean of the School of Behavioral Health. This acceptance letter will provide students with additional information on how to register for PSYC 204 Introduction to Behavioral Health as a non-degree student. Acceptance letters will be emailed to the applicant's email address as provided, with a hard copy mailed to the applicant's residence.
Background Check
All accepted students will be required to pass a county background check to be eligible for program participation. Once accepted, students will be directed to the Student Portal and Student Services Login, and will follow the instructions provided to request a background check. The cost of the background check is not covered by the BHSA.