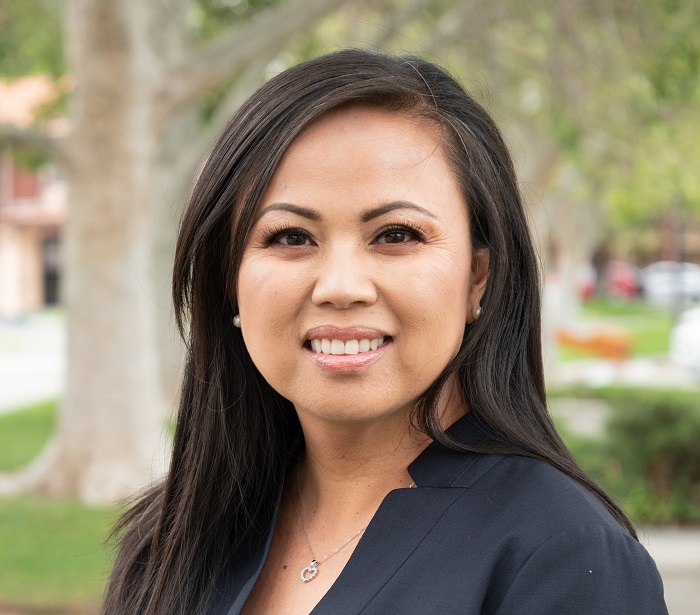 By Terry Forrester (Emeritus Associate Professor) - October 18, 2019
Tori Dang graduated from the Department of Social Work and Social Ecology in June 2018 with her Master of Social Work degree. In addition to her academic studies, Tori was instrumental in providing philanthropic work to the local community as President of the Iota Pi chapter of the Phi Alpha Honor Society for the 2017-18 academic year.
Born in Vung Tau, Vietnam, Tori understood the importance of helping others from a very early age, especially with regard to the impact of trauma on people's lives. Her father was an auto mechanic and took an active role in raising Tori and her five siblings along with her mother, who was a homemaker. Sadly, her father was forced into a "re-education" camp as a result of his refusal to fight in the Vietnam War. While there, he met a gentleman who arranged for the entire family to flee Vietnam in hopes of starting a new life. One night, the family boarded a small boat and left for the Philippines.
In 1978, they came to the United States. Tori's father continued in his career as a mechanic in San Diego while the family resided in a refugee community. Her parents still live in San Diego, along with her sisters. Tori attended high school in San Diego, graduating six months early. She continued her studies and became a dental technician, subsequently working for a number of years with the United States Department of the Navy prior to beginning the MSW program at Loma Linda University.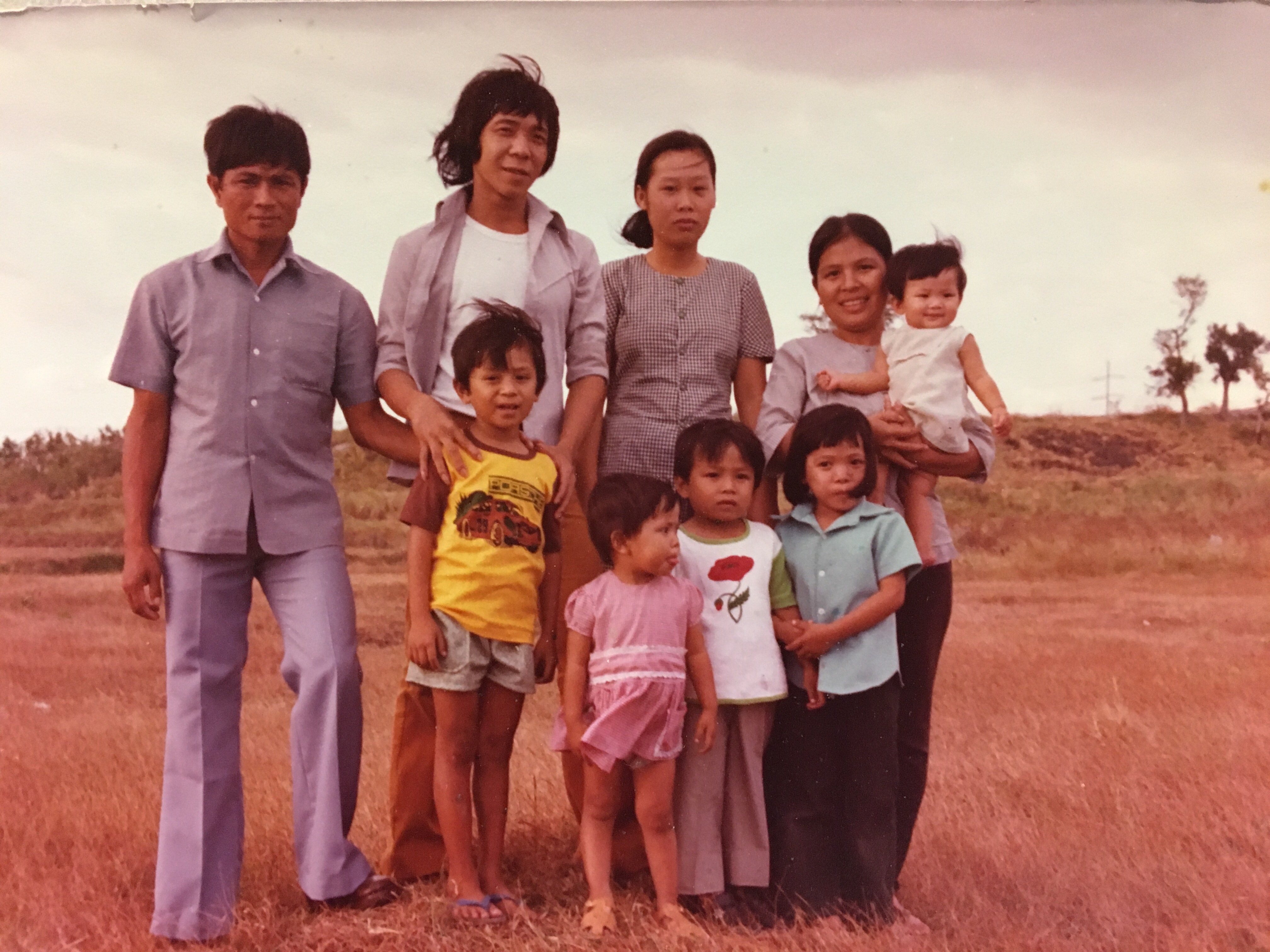 Tori and her family at a refugee camp in Manila, Philippines (circa 1977-78)
Tori has a strong passion and commitment to helping others. While a student in the MSW program, she participated in a Students in Mission Service (SIMS) trip to Thailand. As President and a member of the Phi Alpha Honor Society, she was involved in numerous community projects, including:
In June 2018, Tori was awarded the School of Behavioral Health Dean's Award for Master's Degree Programs in recognition of her many academic and service accomplishments. Her future goals include possibly opening a nonprofit outreach center in California. Tori's ceaseless drive to help others certainly embraces the motto of Loma Linda University, "To Make Man Whole."