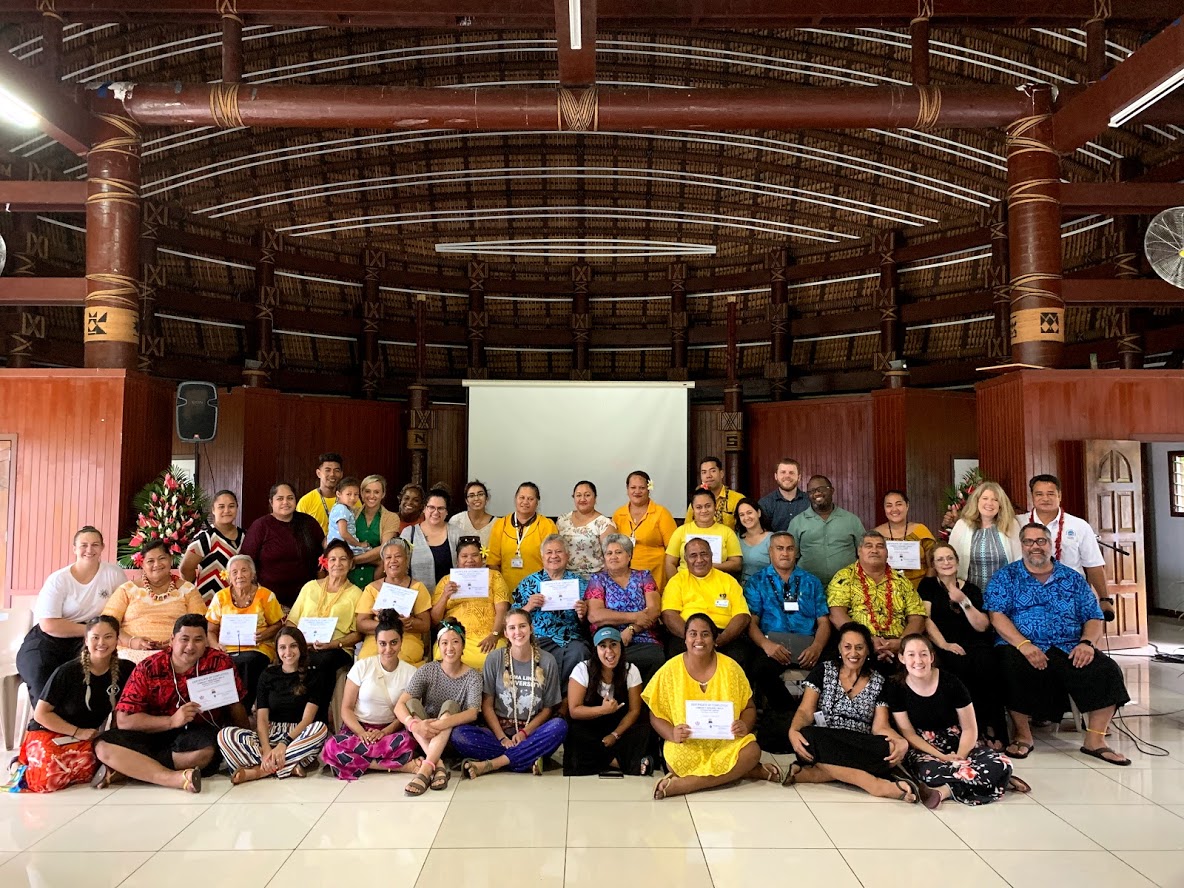 By Sean M. Roche (PsyD student) - October 29, 2019
It was apparent from the moment we stepped off the plane at Faleolo International Airport in Samoa that we were entering another world. A small nation comprised of six islands in the South Pacific approximately halfway between Hawaii and New Zealand, Samoa is stunningly, impossibly green. Arriving on the island was like stepping into a postcard. Even after a sleepless night on an 11-hour red-eye flight and a half-day layover in Fiji, it was striking to see the lush, tropical landscape encroaching on and contrasting against a modern airport. Coming from the browns and yellows of summer in Southern California, Samoa looks like a paradise.
As we sat in the back of a 14-passenger van during the hour-long ride to our hotel in the capital city of Apia, an entirely different realization supplanted our expectations of paradise: people live here. For the nearly 200,000 residents of Samoa, these vibrant greens and deep oceanic blues were the backdrop to what is otherwise an ordinary way of life. People here face the same kinds of daily tasks, joys and challenges as anyone else on planet earth. We passed communities of single-story brick and cement homes. Droves of children played rugby in muddy fields while others waited patiently for school buses in their matching uniforms. Men and women collected laundry from clotheslines outside their homes as a light rain began to fall. Construction crews laid foundations for future structures. Aside from an extra dash of patriotism in the form of Samoan flags and words of support for various teams (we arrived during the final week of the Pacific Games, essentially a regional Olympic competition for Pacific Island nations that Samoa was hosting), paradise felt remarkably normal and surprisingly familiar.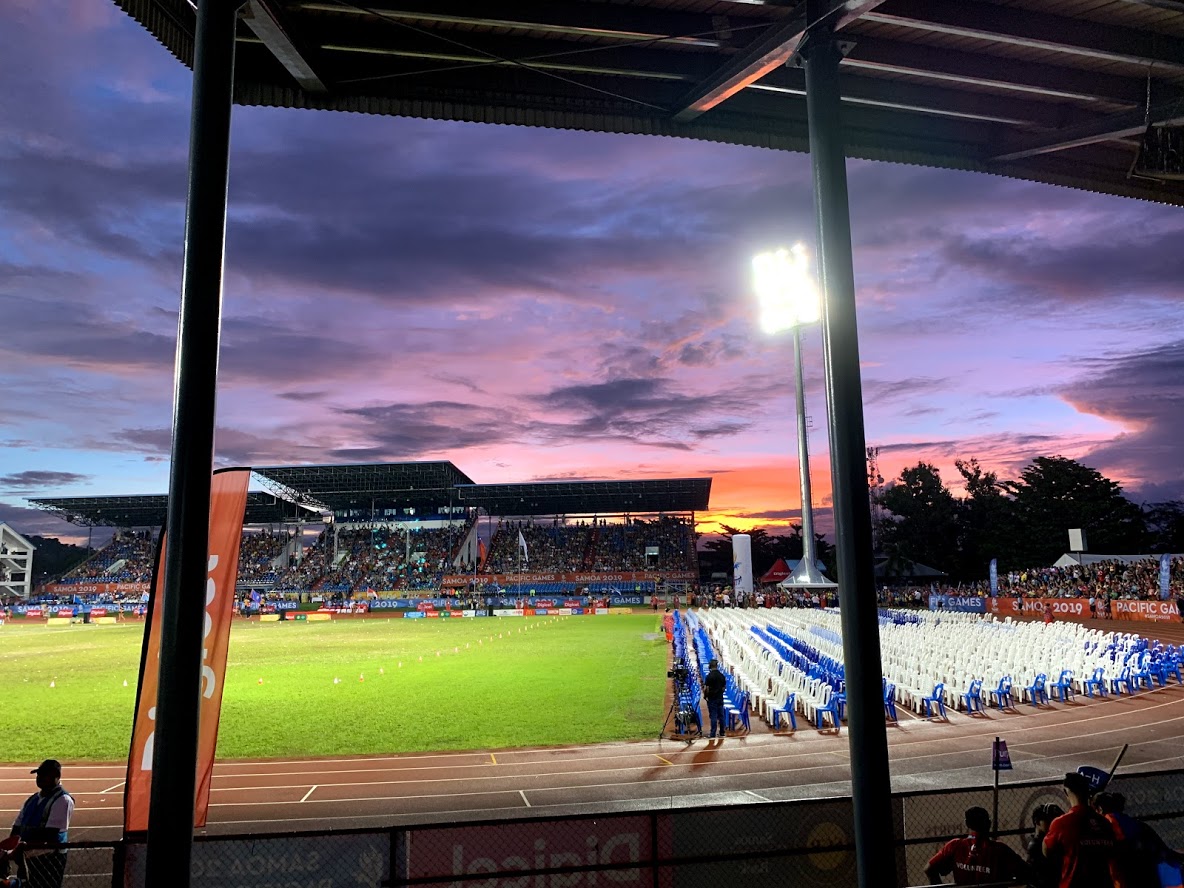 The mission of our small band of students and faculty from various departments in the School of Behavioral Health (SBH) was to help a group of community leaders address another reality of normal life: suffering and trauma. In coordination with the National University of Samoa, SBH hosted three days of training in the Community Resiliency Model® (CRM) for members of government agencies, local church and community heads, university students, and interested professionals. CRM is a model for providing biological information on and practical skills to cope with the physical symptoms of trauma. Participants learned about the nervous system and how that system in all human beings responds similarly to traumatic events. They were taught how to be attuned to positive or neutral bodily sensations and how to shift their focus towards those should they experience unpleasant physical sensations. The group practiced developing resources, or vivid mental images of people, places, or memories that bring individuals deep joy and peace. Most importantly of all, participants worked to understand and communicate information about these skills so that they could share them with members of their communities. SBH faculty members took the lead on presenting the model while we students provided support during small-group activities and practice sessions (special shout out to Michelle, Sophia, Monica and Kim for facilitating specific CRM segments and activities for the whole group).
Throughout the training, there were countless moments that will no doubt remain in the memories of all involved. We heard many stories from participants, some painful and some humorous, but all ended with hope and gratitude for life. Each morning, several of us would sing a cheesy pop song (or two) for the group, just to ensure that everyone was awake and ready to learn. Many participants shared critical insights on how to tailor the model to map onto Samoan culture. Information was swapped, stories were told, friendships formed, tears were shed and resolutions were made.
Our time outside of the CRM training was equally memorable. As I reflect on the experiences we were privileged to partake in, several stand out in my mind. We attended the closing ceremony of the Pacific Games and witnessed a dazzling display of coordinated and choreographed cultural dances with literally hundreds of people moving in perfect harmony. This was followed by a nearly hour-long firework display that lit up the sky above the island. We saw beautiful beaches, swam in lagoons with waterfalls, ate local delicacies and visited powerful oceanic geysers (Side note for any future travelers to Samoa: avoid trying to impress your friends by standing on the far side of the geyser. Speaking from experience, it will not end well for you).
The most poignant memory for me comes from our time visiting the campus of the Samoan Victims Support Group (SVSG) after working with many of their staff members at the CRM training. While there, we had the honor of visiting with dozens of children who had been removed from their homes due to violent, abusive or neglectful conditions as well as the attentive and compassionate staff members who care for them. The brief hour we spent playing cards, laughing, talking and connecting flew by. The kids and staff members sang and danced with us to conclude the afternoon. We were treated to many beautiful hymns and songs of hope for the future. Their final song was the one that broke most of our hearts wide open. It was the same song that the training participants sang for us on the final day of CRM practice. Its chorus was simple, heartfelt and profound: "Oh, I never will forget you. I never will forget you." To the children and staff of the SVSG campus, to the CRM training participants, to my fellow SBH students and the SBH faculty who embarked on this mission and to the country of Samoa, I can say with all sincerity that this song's promise is mutual and forever binding.
Click here to view more photos from the trip.
Related articles: