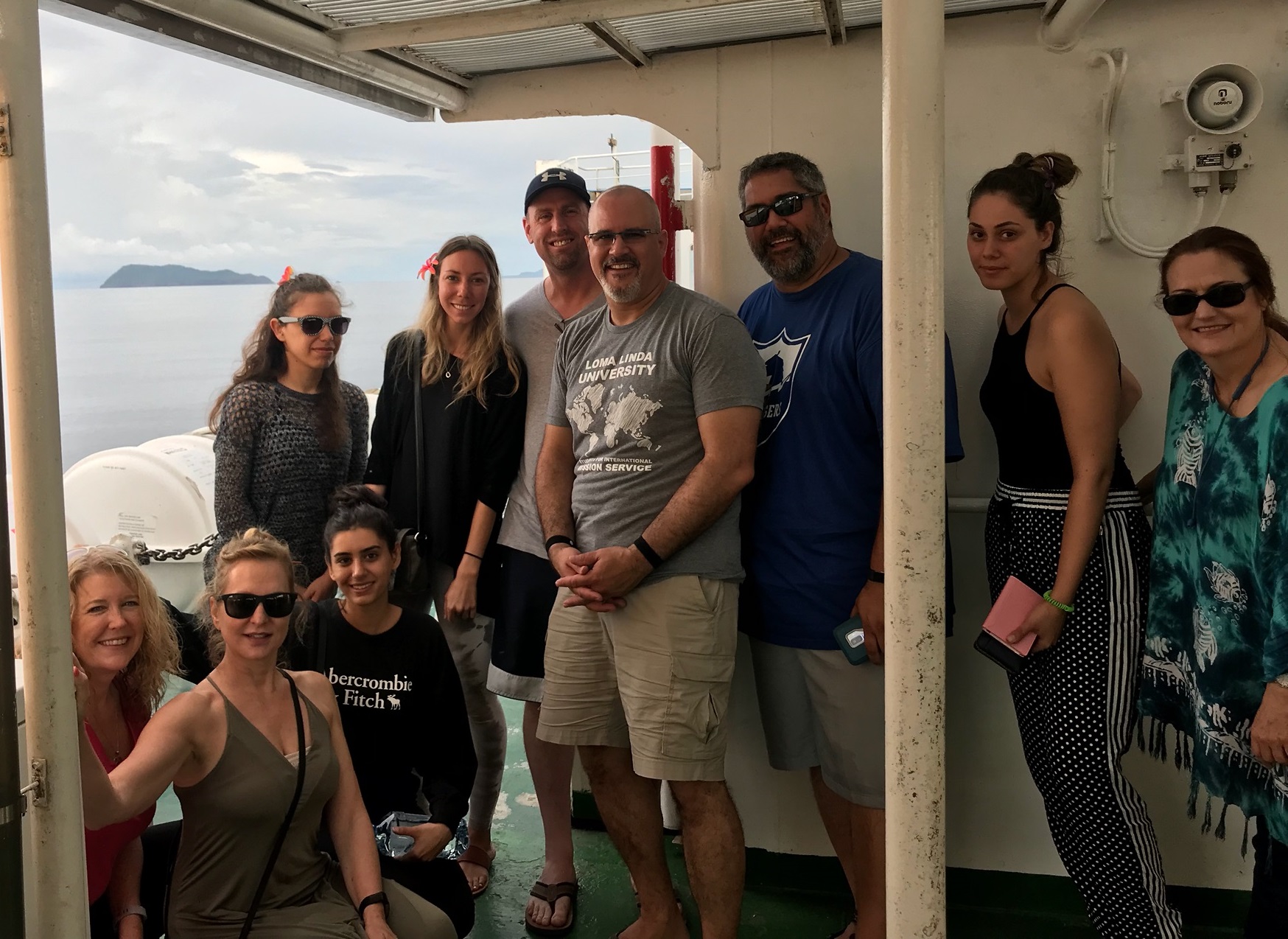 By Adam Aréchiga (Associate Dean) and Talolo Lepale (Assistant Professor of Social Work and Social Ecology) - September 6, 2018
This summer, the School of Behavioral Health made an historic visit to Samoa. One of the School's largest trips ever, it included five faculty and 12 students from the departments of Counseling and Family Sciences, Psychology, and Social Work and Social Ecology. This trip was the result of an exciting collaboration between SBH, the Adventist Development and Relief Agency (ADRA), and the Samoan government.
There were two major areas of focus for the trip. The first purpose was to train local community leaders in wellness skills that help to improve individuals' resilience, utilizing the Community Resiliency Model (CRM). The team from SBH trained approximately 40 individuals from:
ADRA;
Seventh-day Adventist Samoan-Tokelau Mission;
National Health Services;
Samoa Police Services;
Samoa Fire Services; and
Samoan government ministries and private agencies.
At the end of the training, the whole team visited two villages where the SBH team supervised the attendees as they introduced wellness skills to the village members.
The second purpose for the trip was to establish a global practice experience for our School. To further assist with this effort, one of our doctoral psychology students remained on the island for two additional months to help address behavioral health concerns with our partners in Samoa. This included working with the counseling team at the National University of Samoa (NUS), where clinicians assisted with clinical supervision and consultation on practice delivery within the context of Samoan culture.
The ongoing development of these collaborative efforts will benefit both SBH and the participating organizations by:
promoting and further developing evidenced-based practice approaches grounded in the Aiga (the values and heritage of the Samoan family);
greater inclusion of behavioral health in integrated and coordinated health care systems; and
further development of mental health services within Samoan communities, located both in Samoa and in Southern California.
SBH students will have a unique opportunity to complete part of their internship experience each year in Samoa in an effort to expand needed behavioral health services to the island.