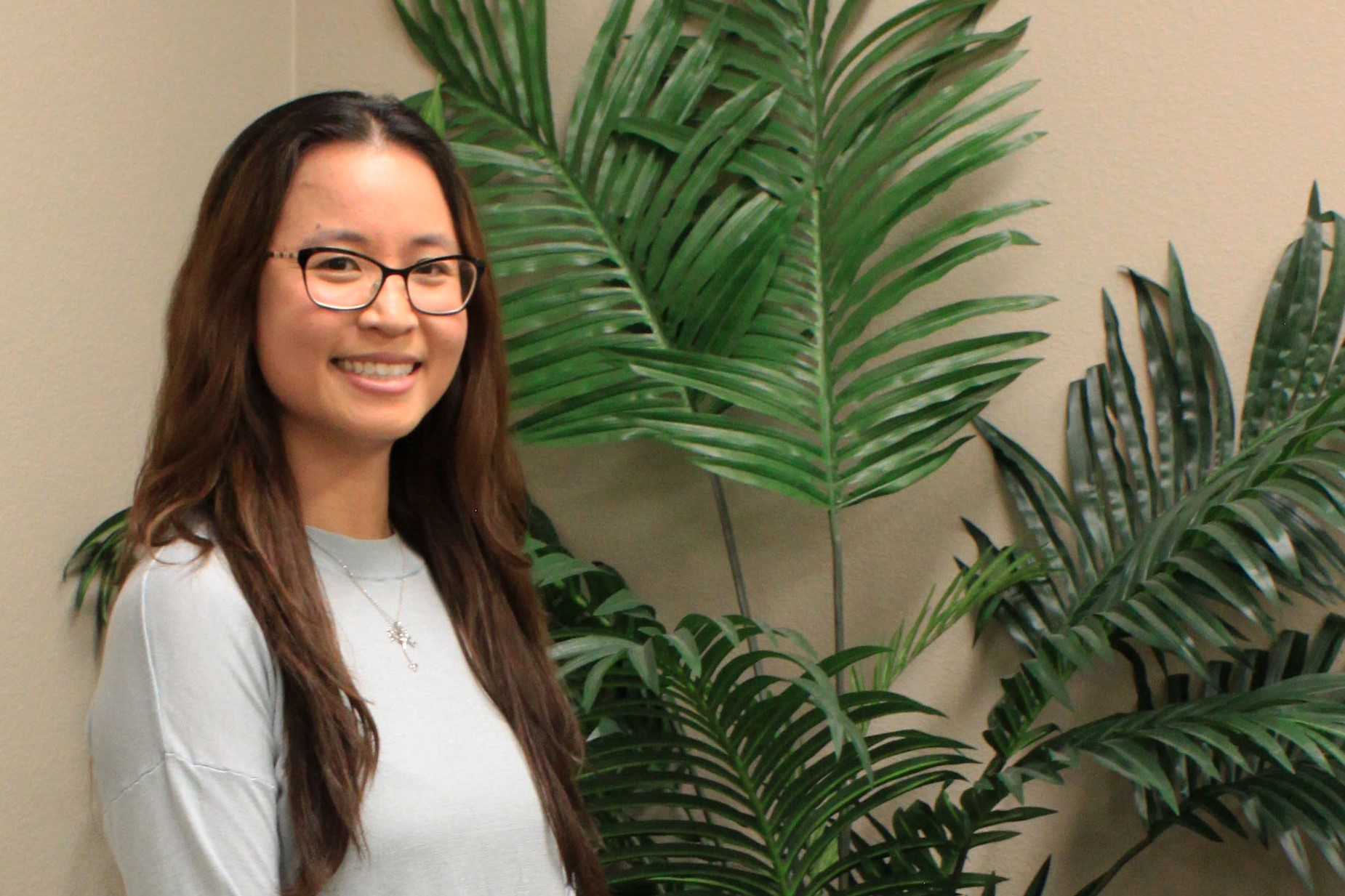 By Terry Forrester (Emeritus Associate Professor) - April 25, 2019
Bucking Tradition
It takes an incredible amount of courage to leave your homeland. Yet that is exactly what Ann Nguyen's family did when she was only 3½ years of age, leaving Saigon, Vietnam and immigrating to the United States. First the family had to stay in a refugee camp in Thailand before finally journeying to the United States two months later. When they arrived in California, it was a brave new world.
Ann spent her early years in the Anaheim area, at first being "bounced" from house to house. Her father had been a captain in the Vietnamese army, and upon relocating to California he worked making food deliveries and providing cleaning services. Her mother secured employment as a seamstress in a warehouse. Her parents didn't know any English and relied on relatives to assist them.
Ann had a commitment to education and understood the opportunities a degree would provide for her. Having come from a very traditional family background, Ann created a new path and tradition in her family by pursuing an undergraduate degree in Psychology from the University of California, Riverside.
After completing her undergraduate degree, Ann took three years off and secured employment working in an autism clinic, providing therapy for adults with disabilities, and serving as a case manager at an outpatient clinic for clients with schizophrenia and other psychotic disorders. Working with chronic mental illness fueled her passion for studying neuropsychology.
Ann continued to have a very strong desire to enhance her education and skills and decided to enroll in the Loma Linda University Department of Psychology's PhD program in 2014. She is currently in the process of completing her degree within the next two years. She is now serving as a neuropsychology extern at University of California, Los Angeles and will be an extern next year at the VA Long Beach Healthcare System. Her ultimate goal is to either work in a VA or rehabilitation hospital. Ann has felt called to help serve veterans particularly, given the experiences of her own family.
In between her busy class schedule, Ann still assists her parents during visits with them in Anaheim. Her brother, a dentist, resides in Oklahoma, and her fiancé currently lives in Maryland. Ann relaxes by participating in an informal hiking club through the Department of Psychology, by assembling large jigsaw puzzles, and by playing steel drums!