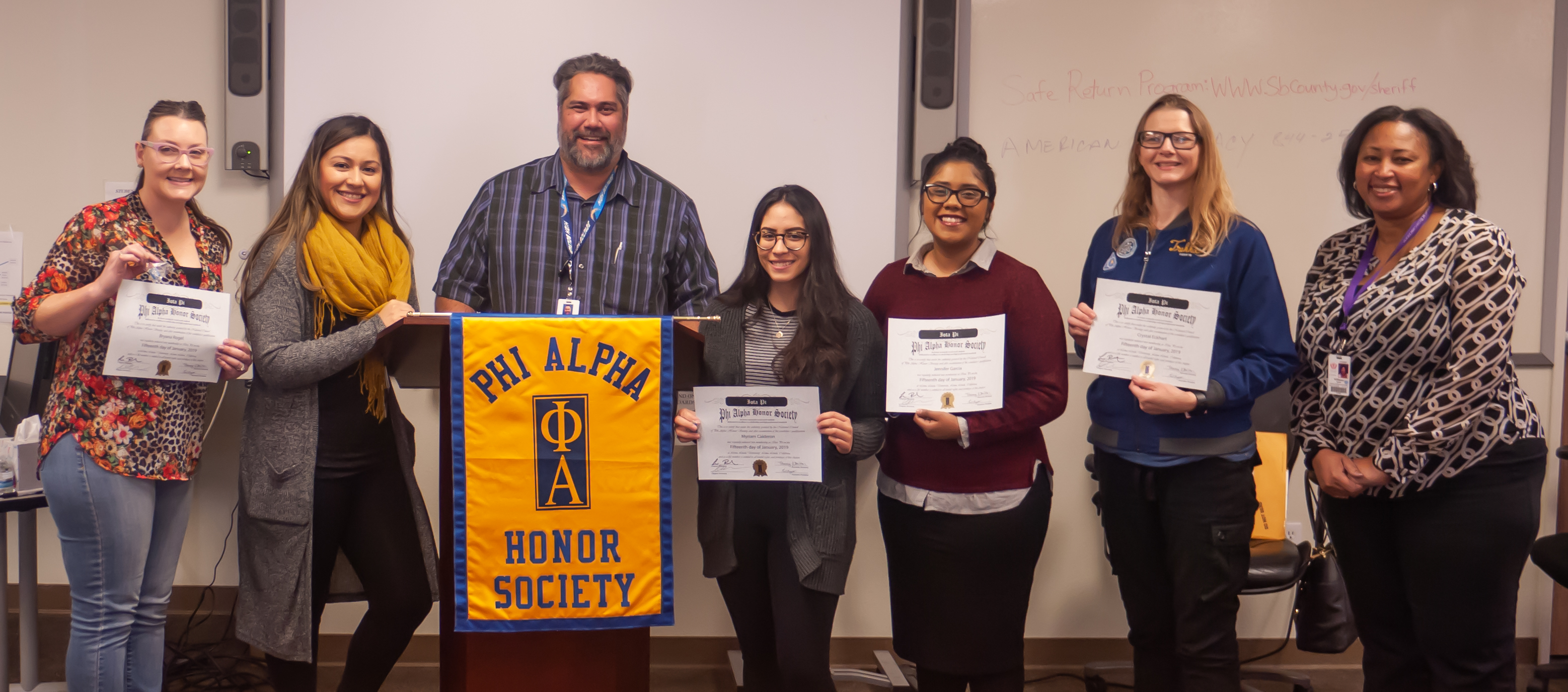 By Terry Forrester (Emeritus Associate Professor) - October 22, 2019
The Department of Social Work and Social Ecology's honor society, Iota Pi, has a commitment both to academic excellence and to serving the local community. Iota Pi is affiliated with the national Phi Alpha Honor Society, which consists of more than 400 university chapters.
This year, Iota Pi was again chosen as the Phi Alpha Chapter Service Award Winner for its philanthropic work—their 6th time receiving this award, and their 5th year in a row. They will be receiving a cash award along with a plaque honoring their outreach. They've also been invited to present a poster presentation about their work at the upcoming Council on Social Work Education's national 2019 Annual Program Meeting (APM) in Denver, Colorado. The honor society has won numerous previous awards, including the Chapter Support Award, the Chapter Grant Award, and the Poster Presentation award.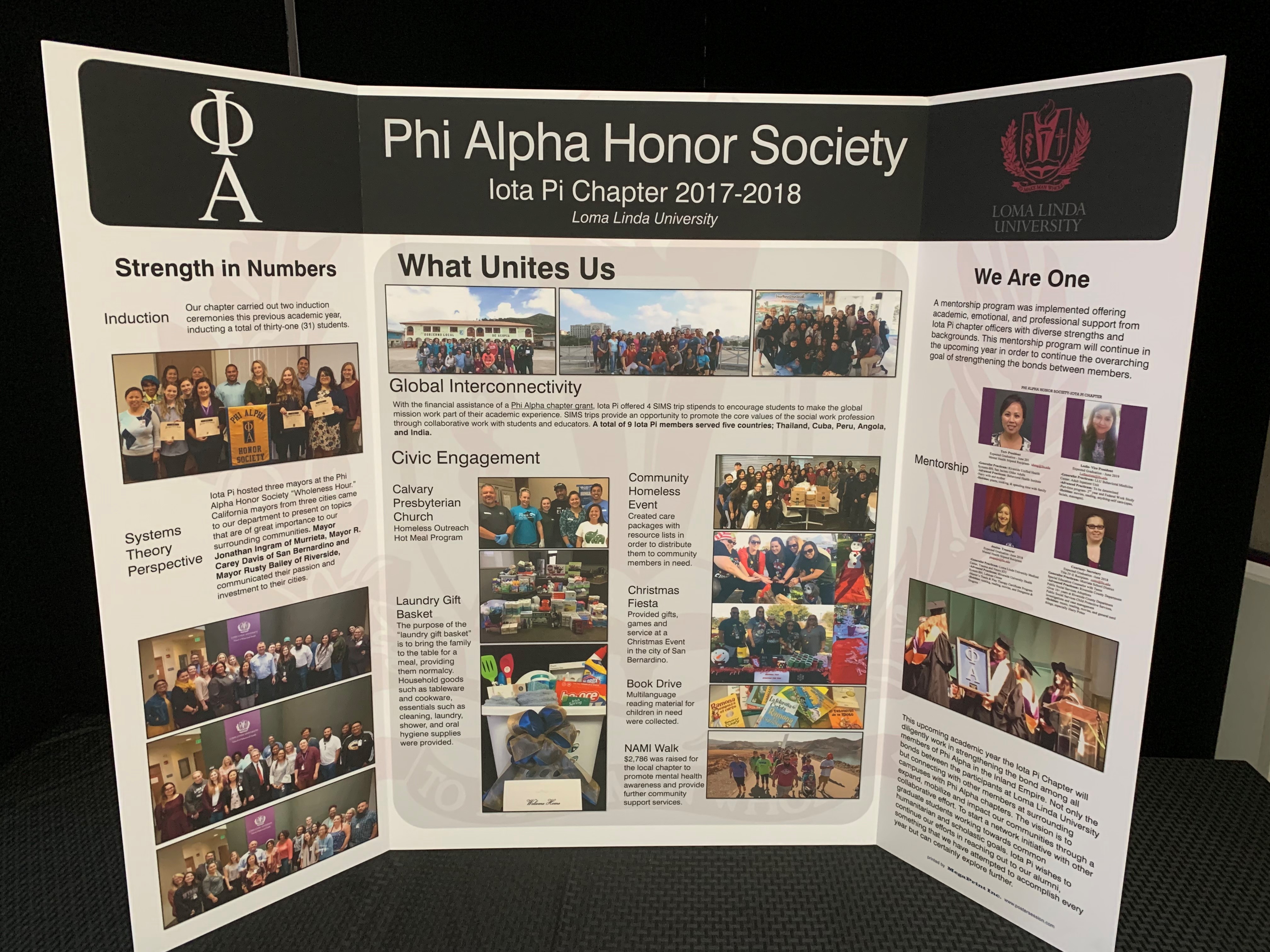 Iota Pi has recently been actively involved in many community projects, including Loma Linda University's Community-Academic Partners in Service (CAPS) program, the Human Trafficking Awareness Walk, the Women's March, and the LLU Health Fair. Iota Pi is also active in organizing and promoting wholeness hours within the Department of Social Work and Social Ecology. Held four to five times each quarter, these sessions are designed to educate students and faculty on contemporary issues in our community and to promote student wellness.
Professor Talolo Lepale, faculty advisor to the society, believes their many awards have been a true "testimony to the work these students do in the community and in the classroom."