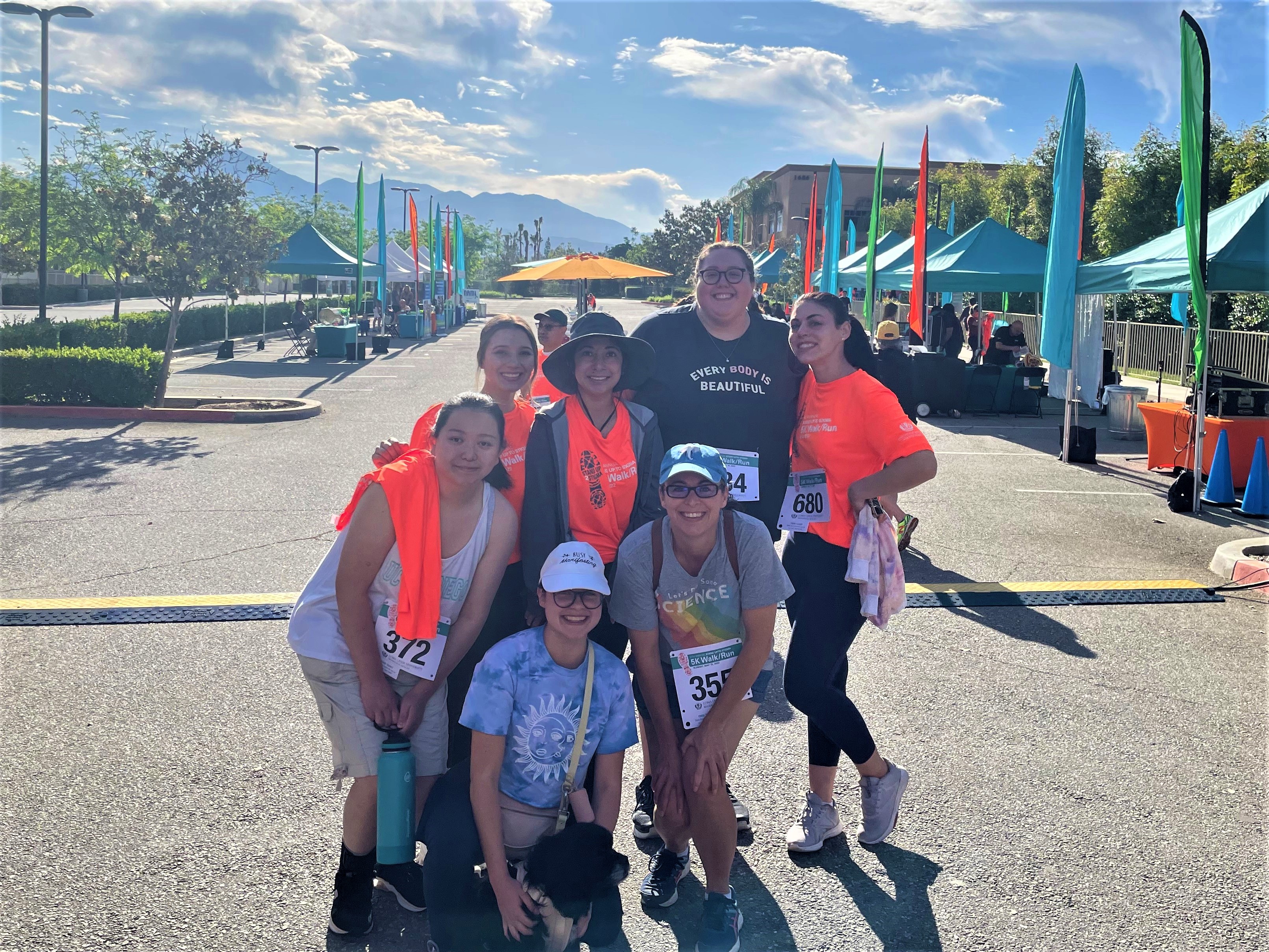 By School of Behavioral Health - December 12, 2022
Loma Linda Health's annual Stand Up to Stigma 5K Walk/Run aims to bring awareness to issues surrounding mental health in the community. Faculty and students within the School of Behavioral Health have consistently demonstrated a commitment to this event by participating in the run/walk itself—two psychology students have won the fastest time!—and by hosting a booth with information about our programs and mental health more broadly. The Stand Up to Stigma 5K is an opportunity for Loma Linda University and the surrounding community to come together in support of mental health resources.
The Department of Psychology has made efforts to combat burnout among students and faculty by encouraging self-care behaviors. This includes exercising with others for an important cause that we believe in. We hope this will continue to be a tradition for the Psychology department at Loma Linda University for years to come.
Everyone had a wonderful time at the 5K this past May. View our mini photo gallery below!
Written by Daniel Franz, Clinical Psychology PhD student, and Dr. Colleen Brenner, Associate Professor