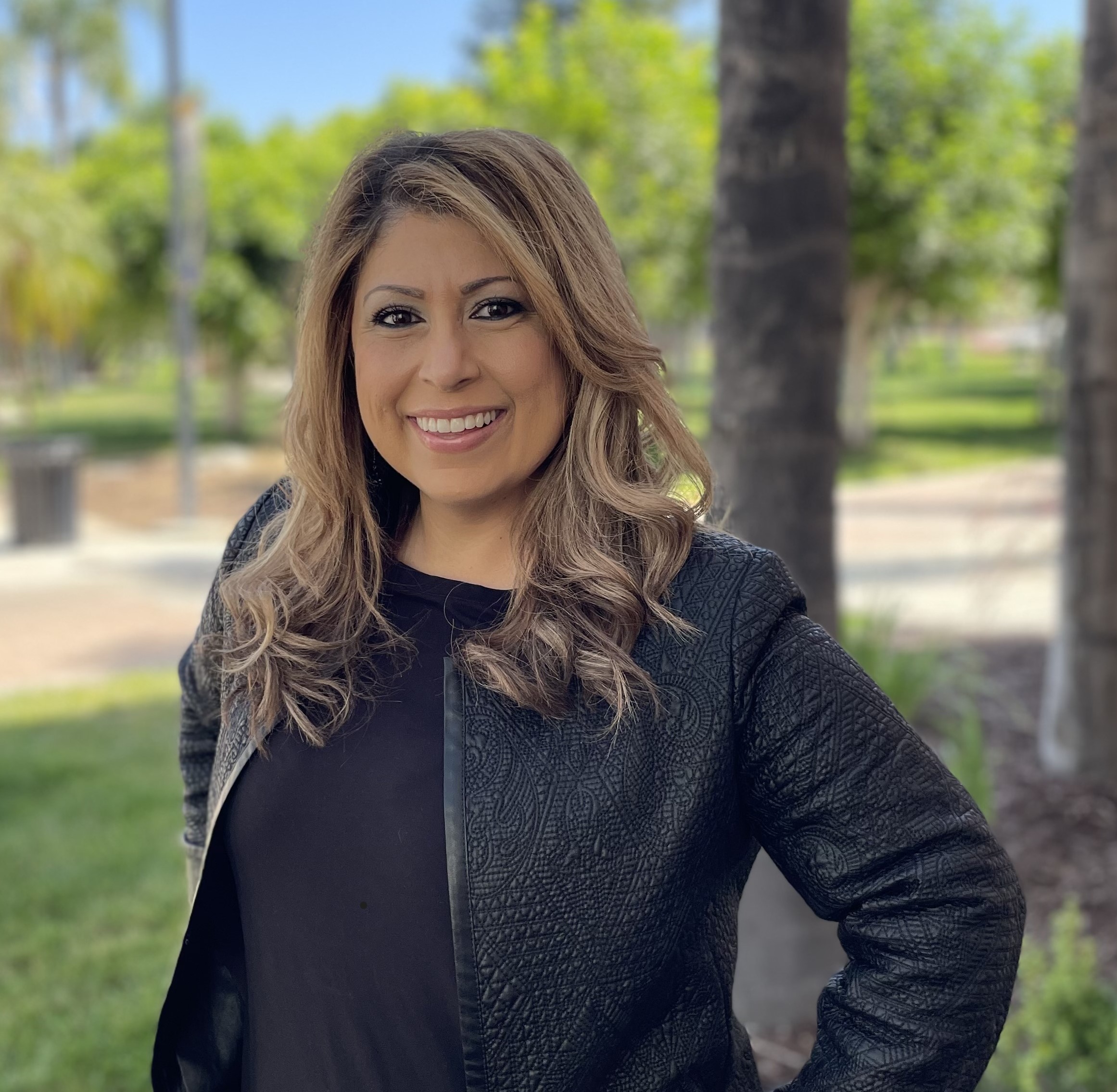 By School of Behavioral Health - September 12, 2023
The Department of Counseling and Family Sciences is excited to welcome Elizabeth J. James, DMFT, MA, LMFT, LPCC as our newest faculty member! Dr. James is joining us as Assistant Professor and as the Coordinator of the Marital and Family Therapy MS online program.  
Dr. James received her MA in Clinical Psychology with an emphasis in Marriage and Family Therapy from Azusa Pacific University (APU) in 2006 and received her Doctor of Marital and Family Therapy degree from Loma Linda University (LLU) in 2023. She has seven years of leadership and 12 years of teaching experience in higher education and has served as a key member with faculty governance councils and academic committees. She has served as Chair and Associate Professor for Life Pacific University's (LPU) Department of Human Development & Psychology, as well as Interim Program Director for the Master of Arts in Counseling program for individuals pursuing Professional Clinical Counseling (PCC) licensure. Dr. James has also served as the Director of Clinical Training (DCT), Clinical Administrator, and Assistant Professor for APU's Department of Marriage and Family Therapy.
During her clinical journey, Dr. James has served at multiple non-profit and for-profit organizations in leadership, administrative, and clinical capacities as a Licensed Marriage and Family Therapist (LMFT) and Licensed Professional Clinical Counselor (LPCC). She is certified in the intermediate application of the DIR® Model, Eye Movement Desensitization and Reprocessing (EMDR), Gottman Method Couples Therapy (Level 1), and has completed the Person of the Therapist Model (POTT) training. She has provided clinical services to the Los Angeles, Inland Empire, and Orange County areas for over 19 years and has developed and managed three community-based, grant-funded programs. Her clinical interests include the facilitation of prenatal fetal bonding and relational connectedness, the assessment and application of early intervention in the treatment of neurological and developmental disorders within a family system, and fostering a therapeutic environment based on systemic, narrative, and attachment theoretical frameworks.  
Overall, Dr. James is an avid educator, speaker, and mentor who seeks to enhance the experiences of clinicians who are developing their skills while formulating a sense of self and personal awareness. Toward this end she has served as a clinical supervisor for the past 10 years, and currently provides clinical supervision at Emmaus Road Christian Counseling. Dr. James is also devoted to her family, an active member of her church community and maintains a strong faith-driven, Christ-centered approach towards all aspects of her life. She has learned that with God's grace and wisdom, anything is possible.
Please join us in welcoming Dr. Elizabeth James!
Written by Sarah Beaver, Systems, Families, and Couples PhD student