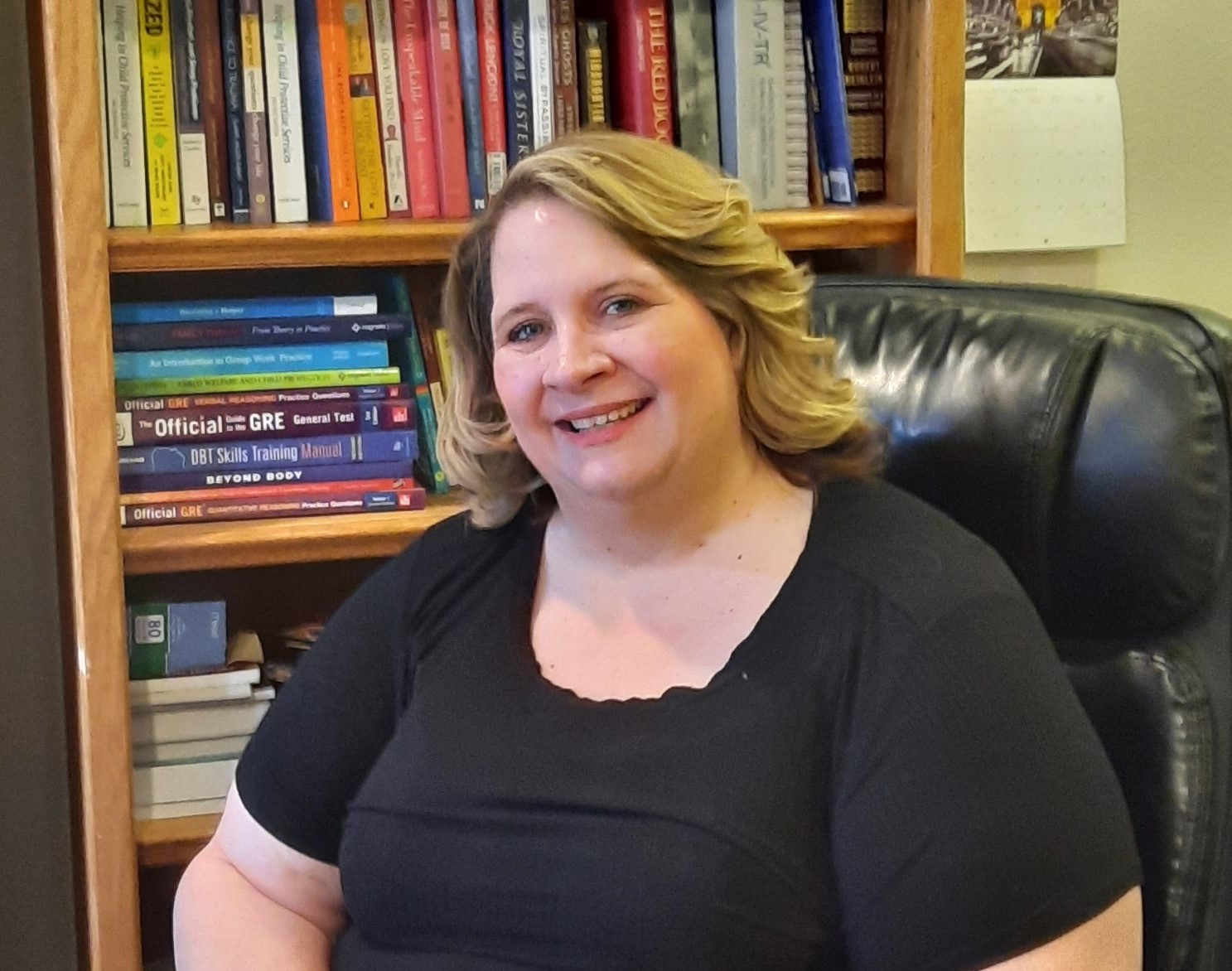 By School of Behavioral Health - September 23, 2021
The Department of Social Work and Social Ecology is proud to introduce our newest faculty member, Christi Bell, MSW, LCSW. Professor Bell received her bachelor's degree in psychology and Master of Social Work from Cal State University, San Bernardino. While there, she developed a strong research interest in developing quantitative tools for social workers to use in practice; examining the intersection of leadership style, workplace culture, and work satisfaction within high stress jobs; and examining the impact of trauma on the presentation of mental health diagnoses.
Professor Bell brings seven years of experience with San Bernardino County Children and Family Services. During her time there, she worked as an investigating social worker, a mentor on the training team, and finally a supervisor at the After-Hours Response Center. Professor Bell developed multiple training modules and served on various committees to improve worker compliance and fidelity to time studies, such as the Intake Worker Improvement Committee, the Cultural Committee, and the System Improvement Plan Committee. She also has several years of clinical experience, including the use of the DSM-5 and a variety of treatment modalities.
Professor Bell has been an adjunct professor with the Social Work and Social Ecology department for three years, and is well-versed in teaching both online and in-person. She brings passion to her teaching and mentoring of students. When Professor Bell isn't using lively and engaging teaching methods in the classroom, she enjoys reading, cooking and baking, and going on foodie adventures with friends.
Please join us in welcoming Professor Bell to the faculty of the Department of Social Work and Social Ecology and the School of Behavioral Health!