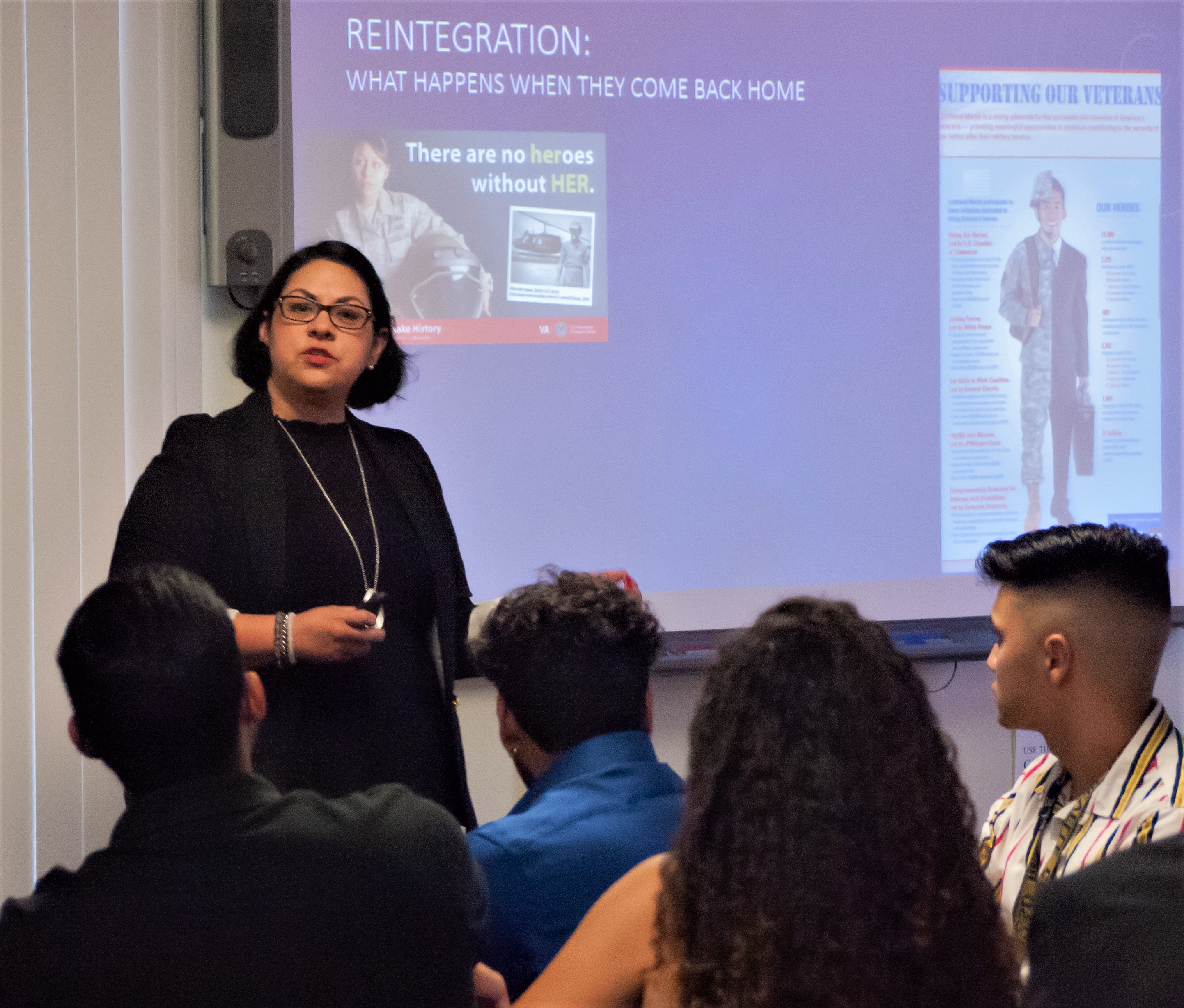 By Kelly Baek (Assistant Professor of Social Work and Social Ecology) - July 17, 2019
The Loma Linda University Department of Social Work and Social Ecology recently hosted a two-week summer internship program for high school and community college students interesting learning more about behavioral health and careers in mental health. During the program, students shadowed mental health experts within professional settings and attended seminars on mental health topics such as interventions for depression and anxiety, suicide prevention, drug and alcohol use, gangs and violence, eating disorders, responding to trauma, and stress management. The program also trained participants in the Community Resiliency Model® (CRM) and in Mental Health First Aid for adults.
A highlight of the program was the time set aside for student group presentations. Participants were asked to prepare a 20-minute presentation about what they wished their community knew about mental health. Topics covered included:
increasing awareness about veterans' mental health;
promoting more positive interactions between law enforcement and the community;
increasing the need for behavioral health training for those who are often the first contact for individuals who are mentally distressed (such as teachers and law enforcement);and
the need and suggestions for developing a safe place to talk about mental health for communities where seeking help for mental distress is stigmatized.
Students also discussed potential solutions to all of these issues. Their passion and commitment to increasing awareness about mental health and serving diverse communities was clear in every presentation. The students' level of engagement and interest in learning about behavioral health made this summer academy an incredible learning experience for both participants and facilitators. It was a privilege and pleasure working with these wonderful MHPP students, and we look forward to their contributions to the field of mental health.
Related Articles: