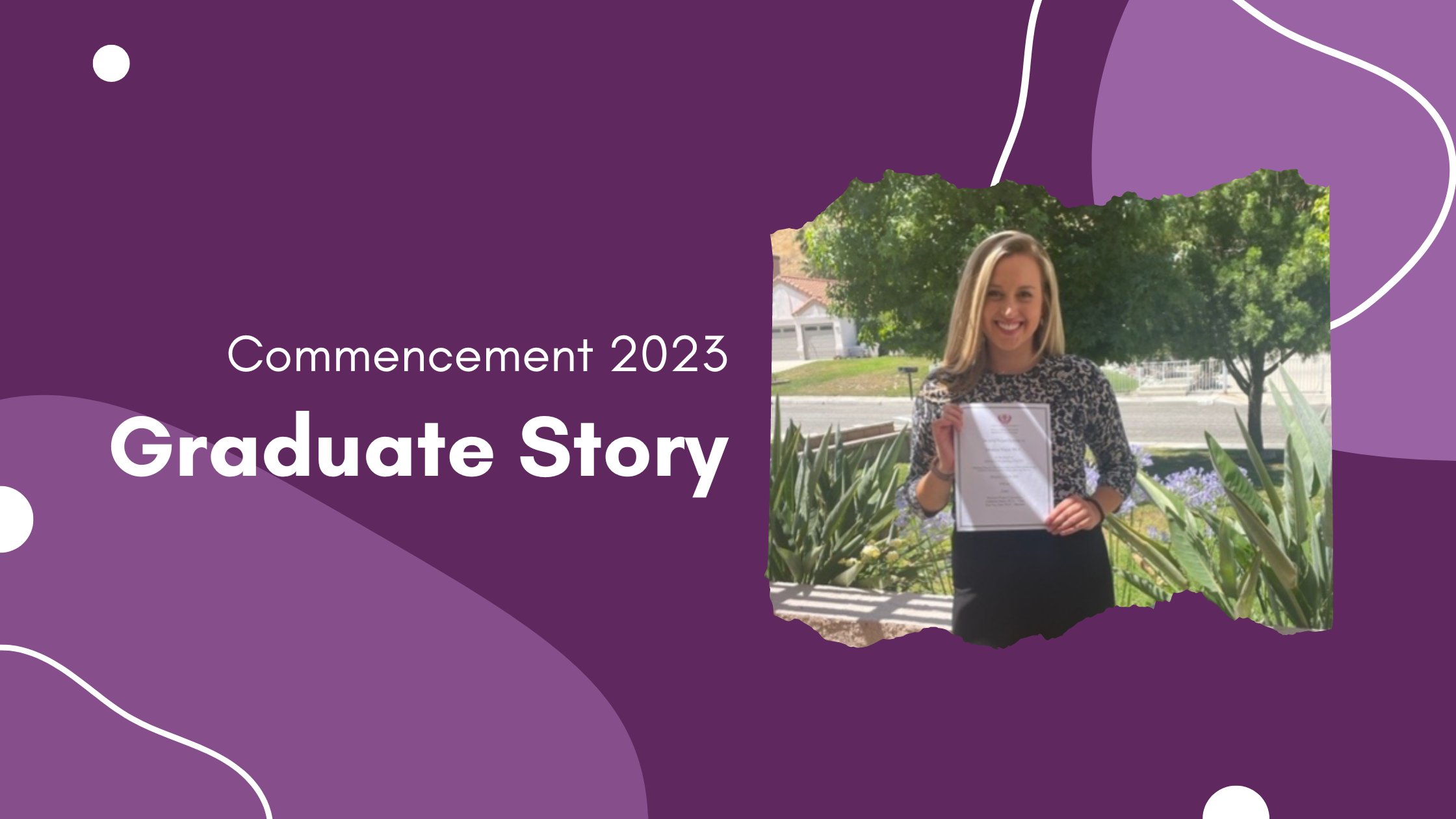 By School of Behavioral Health - June 7, 2023
Advancement Via Individual Determination (AVID) was more than a high school class designed for first-generation college students. Instead, it instilled a mindset that changed my future trajectory, which led me to where I am today. The first day of AVID, my teacher said to me, "Whether you think you can, or you think you can't, you are right." These words carried me through 9 years of further schooling and helped me accomplish a goal I never thought was possible. These words taught me to believe in myself and fight for opportunities to further my education and pursue my passion of psychology. As a first-generation college student, I didn't think that college, or a doctoral degree, would ever be in my cards. This dream became a reality when I was accepted to UCLA for my bachelor's degree, and when I was accepted to Loma Linda University (LLU) to pursue my Clinical Psychology PsyD.
As I am writing this reflection preparing for graduation, I am realizing that the quote from my AVID teacher instilled the belief that I can accomplish anything that I put my mind to, and that's exactly what I did. Looking back at my educational journey as we approach graduation, I am so incredibly proud and feel the biggest sense of accomplishment that I've been able to achieve a goal I never thought was possible. Throughout this graduate school journey, I've had similar influences as my AVID teacher who helped me reach this goal. I want to thank all my mentors, faculty, supervisors, family, and friends for giving me the unconditional love, uplifting encouragement, and constant courage I needed to accomplish this unforgettable milestone. My time at LLU will always be remembered as the foundational building blocks to my career as a clinical psychologist, and the amazing friendships I have made will last a lifetime. I am so immensely grateful for everyone who has supported me, and I can't wait to see what my future holds!
Written by Monica Vejar, MA, who graduates in June 2023 with a PsyD degree