By School of Behavioral Health - May 25, 2023
Gee, where do I begin? Oh yes—I begin with my application to the Doctor of Marital and Family Therapy (DMFT) program. I had always been interested in pursuing a Doctorate—specifically, a Doctorate in Marital and Family Therapy—and I had always thought that Loma Linda University's DMFT program was a traditional face-to-face program. As I began my 2020 search for online DMFT programs which better suited my lifestyle and needs, I came across LLU's advertisement. I saw the application deadline and felt an immediate urge to submit my contact information and apply—I truly felt the Lord had directed me. My contemplation to apply, in previous years, was detoured and delayed by life transitions (i.e., career, caring for my elderly mother, marriage, children—see photos below). And of all the times, during the middle of a pandemic, I felt prepared to return to school, begin an academic program, and endure the journey of becoming a Doctor. My motto was and has been, "Life will always be busy and crazy...it's now or never."
I was met with self-doubt and decided to research other programs. I found an EdD program that sounded like it aligned with my career goals. So, I applied to the program. Needless to say, I interviewed with both programs and was extended an offer to join each program. Well, now I was in a bind—which way do I go? Through prayerful and thoughtful consideration, I decided to go the EdD route. Yes, you read that correctly! I placed my deposit, enrolled in classes, and attended the new student orientation. After the first hour, I immediately knew the EdD path was not for me. But, why did I second-guess my path toward DMFT? So, I circled back to Dr. Nichola Ribadu with the hope that there was still an opening for me in the DMFT program. Sure enough, she graciously extended an offer to join and paired it with a gentle, "I knew you would come back." Or, was it more like, "I told you so." Shortly thereafter, I attended the DMFT new student orientation and immediately knew this was my path. I appreciated interacting with my peers and felt so excited about my first quarter classes. I just could not wait to begin.
Envisioning the start of a new academic beginning felt tangible, attainable, and exciting. I felt supported by my husband, family, friends, and colleagues. I was aware that the commitment was going to be a lot—but I also knew that it was not impossible. My family immigrated here from a warfare country and as a first-generation female student, I felt motivated and empowered to excel academically, break barriers, and challenge stereotypes. In pursuing my dreams, I hope that my unique intersection of identities serves as a platform to continue being a role model for others and inspiring others to pursue their education and career goals.
After obtaining my DMFT degree, I feel confident about my choice—this program was the perfect fit for me as an educator, scholar, practitioner, and leader. During this program, I have far exceeded what I had anticipated to achieve in my clinical and professional capacities. I have additional tools and skills available to utilize and integrate into my classrooms and clinical work. There is so much more that I can now bring to the field of marital and family therapy. The DMFT program has provided me with a certain expertise and competitive edge in my knowledge and application of various frameworks within the field of marital and family therapy. My hope is to publish books and articles, decrease the stigma of mental health care among expectant mothers, and advance the movement of our MFT work in changing lives and healing interpersonal relationships. Ultimately, I aim to launch a pilot of my doctoral project "Roots: An Attachment-Based Prenatal Depression Group Therapy Program for Expectant Mothers" and make a positive impact within our communities and beyond.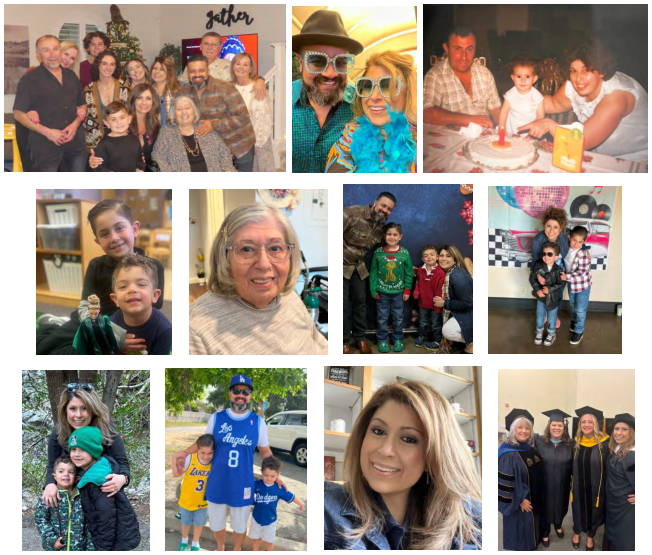 ​
Written by Elizabeth J. James, MA, LMFT, LPCC, who graduates in June 2023 with a DMFT degree. She is the recipient of both the School of Behavioral Health Dean's Award for Doctoral Programs and an SBH Research Excellence Award.