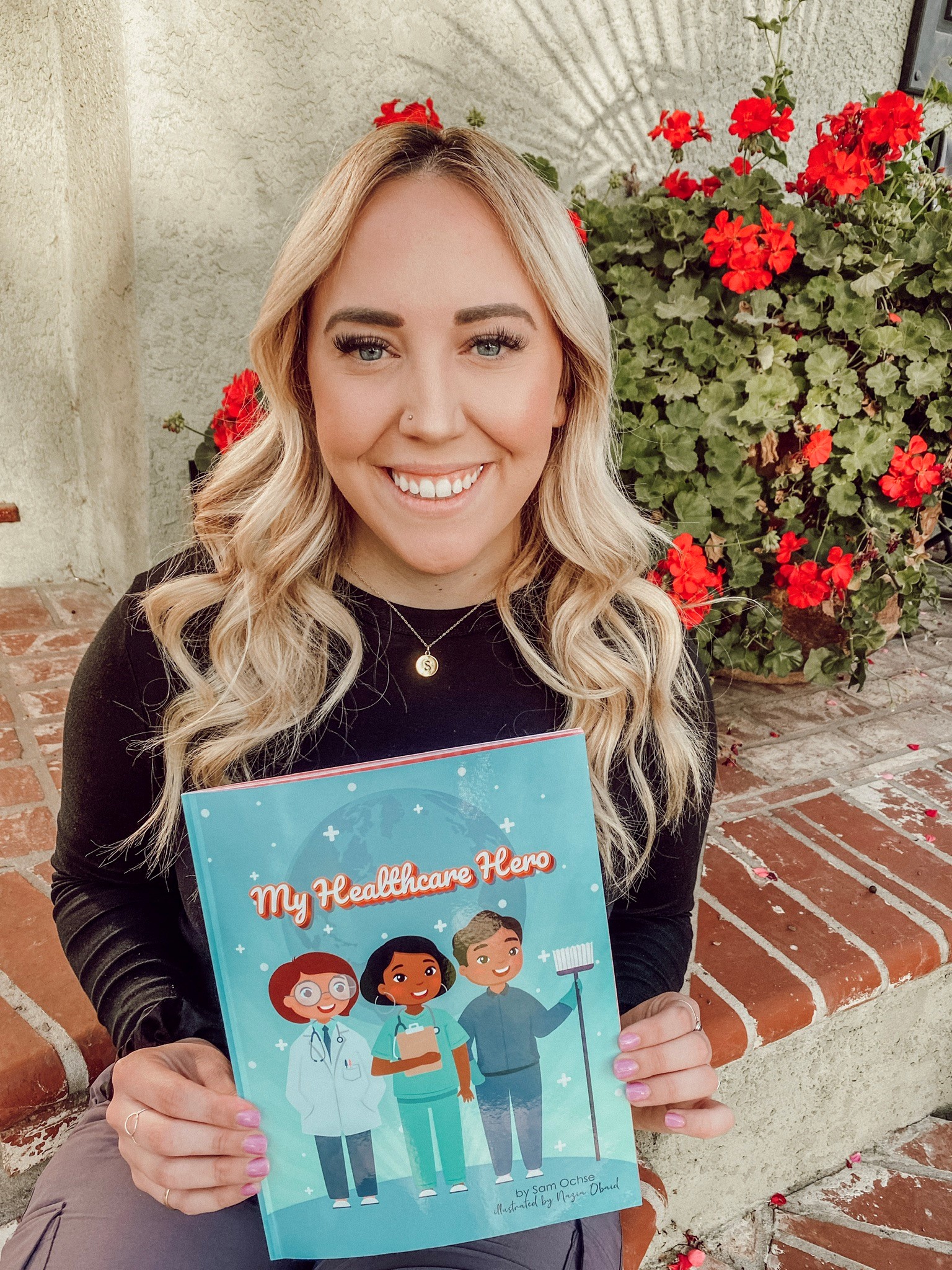 By School of Behavioral Health - September 28, 2021
Sam Ochse graduated from Loma Linda University with her Child Life Specialist MS during the summer of 2020. Like many students, her clinical training came to a temporary halt due to the COVID-19 pandemic. While it was a difficult few months of uncertainty, Sam used this time to work toward her dream of writing a children's book.
An idea that sparked from a conversation with her clinical coordinator, Professor Alisha Saavedra, Sam decided to fulfill her final project by creating a COVID-19 educational resource for the children whose caregivers or family members were working on the frontlines.
Throughout her graduate studies, Sam had identified a significant gap and lack of diversity in children's literature—a critical component for children of diverse backgrounds to relate to characters with similar lived experiences. Sam spent nearly a year writing, developing, and publishing her first (of hopefully many) children's book entitled My Healthcare Hero. Her commitment to creating a book that sheds light on diversity, equity, and inclusion was further enhanced through her partnership with her illustrator from Pakistan.
Sam has since been hired at a children's hospital in Southern California and has been working as a Certified Child Life Specialist (CCLS) on an inpatient Hematology/Oncology unit. With deep appreciation and reflection, Sam recognizes the value of the saying "it takes a village," as her vision was made possible by the outpouring of support from her family, friends, and mentors. 
More about My Healthcare Hero:
With truthful and non-ambiguous language, this children's book provides a stepping-stone for caregivers to have necessary conversations with the children in their lives regarding the novel coronavirus. COVID-19 has undoubtedly evoked anxiety, fear, and suffering for millions of individuals globally and its adverse effects are wide-ranging. 
This timely story aims to support and educate healthcare professionals' children about their caregivers' roles as "helpers" during this health crisis. As these frontline heroes clock out from their shifts each day, their anxieties do not simply come to a halt as they leave the hospital. These healthcare workers not only have a professional obligation, but a familial one too, and many honorably hold the title of parents, grandparents, aunts, uncles, and friends.
As a Certified Child Life Specialist, Sam Ochse identified a need to create a culturally inclusive therapeutic book that minimizes misconceptions related to COVID-19. When children are offered truthful and developmentally appropriate information, they have an enhanced capacity to adapt to and cope with stressful experiences. By normalizing big emotions, maximizing coping, and promoting feelings of care and concern, My Healthcare Hero serves as a vehicle for creating safe spaces where self-expression is not only encouraged, but celebrated.
You can find My Healthcare Hero online at Amazon, Barnes & Noble, Target, and Walmart.