Loma Linda University Health
School of Behavioral Health and International Behavioral Health Trauma Team materials:
While this is a challenging time, we know that humans are very resilient and that we will get through this together. To help support our community, we've created some materials that we hope will be useful to you. We've also collected some additional quality resources from other sources that you can find below. We'll be continuously updating this page with additional materials, so check back often!
Review ways to reduce the anxiety of health care workers and others.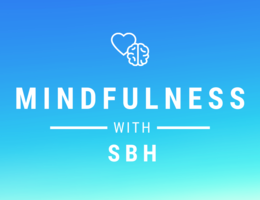 Join us on Zoom - Tuesdays at 12 PM and Thursdays at 11 AM!
Details
LLUH COVID Care Corps
How to Use Zoom
Helpful instructions on how to use Zoom, in both English and Spanish. Download images
Events
Trauma Resource Institute
Free resources developed by our colleagues at the Trauma Resource Institute:
Crisis Prevention Institute
World Health Organization
These free resources, created by the WHO Mental Health Forum, cover a number of issues and are available in multiple languages.
Social Media Live Q and A Interview with WHO on coping with stressors related to COVID-19
Specialized Resources
Free COVID-19 resources for those encountering specific challenges.
Domestic Violence Survivors
Contacts, plans, and organizations supporting those experiencing increased isolation and risk. View list
Frontline Workers
Free mental health support for frontline workers and others from the Pandemic Crisis Services Response Coalition. View support options
Older Adults
Recorded webinar: Older Adults & Isolation During COVID-19. View webinar
Health Care Professionals
Free, weekly, reflective writing sessions for all health care workers and their loved ones, led via Zoom by Laurel Braitman, courtesy of Stanford Medicine. View details
For Our Local Community
Community Health Association Inland Southern Region
Resources for the Riverside, San Bernardino, and Los Angeles Counties. View links
 
For Behavioral Health Professionals
Children's Services
COVID-19 webinars and other resources for those working in children's services, from the Institute of Innovation and Implementation. View materials
Health Disparities
How behavioral health professionals can help mitigate COVID-19 health disparities. View blog post
Social Workers
Resources for social workers from NASW-CA. View resources
Joint Commission
Coronavirus Resources
Statements, stories, and resources for health care providers. View resources
Inter-Agency Standing Committee
Children's Book
Free children's book, My Hero is You, available as a PDF in multiple languages. View PDFs
Interim Briefing Note
IASC Interim Briefing Note Addressing Mental Health and Psychosocial (MHPSS) aspects of COVID-19 Outbreak. View PDF
Information Note
Information note on inclusion of COVID-19 MHPSS activities in humanitarian and country response plans. View PDF
Supplementary orientation slides
Wellness Tips
Assorted resources for maintaining wellness during COVID-19.
Darria Long: How to manage your stress like an ER doctor