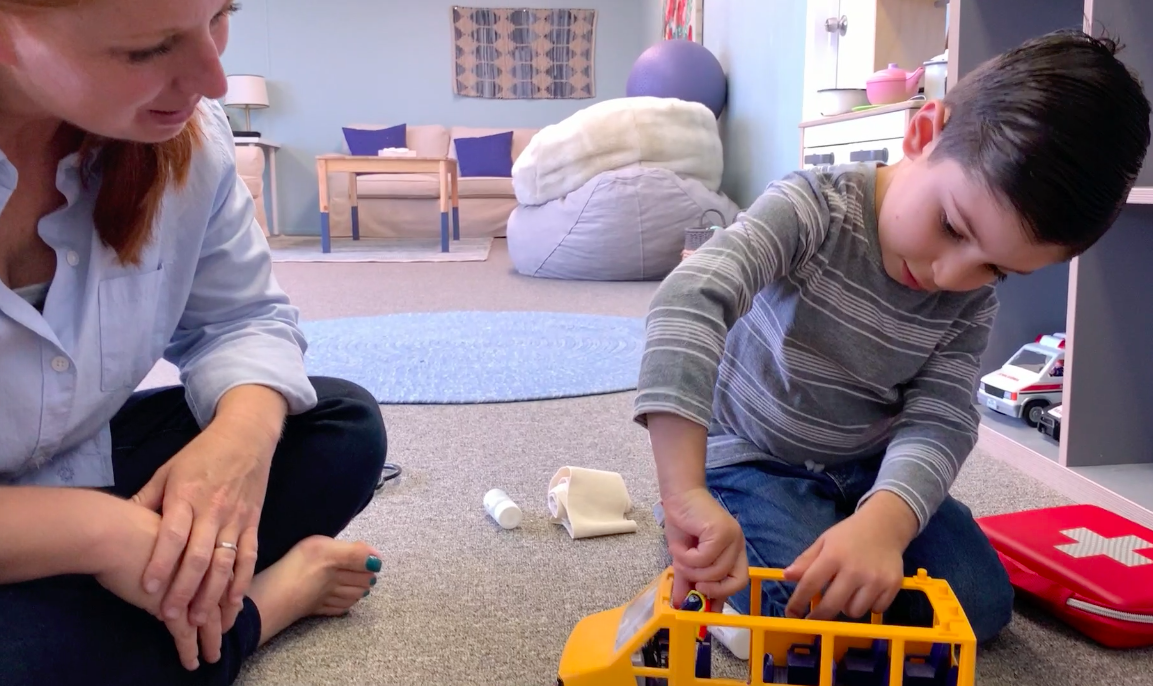 By School of Behavioral Health - March 30, 2021
Play Therapy is a theoretical treatment modality that engages children through play in a manner that allows them to resolve psychological distress while also promoting wellness and optimal development. This approach views play as the language of young children and attends to the types of play that children use to express their emotions and behaviors. Treatment modalities include directive and non-directive approaches as well as a number of therapeutic orientations, such as Child-Centered, Cognitive Behavioral Therapy (CBT), and Gestalt. Research has shown play therapy to be an effective approach for a wide range of behavioral and emotional problems, such as anger management, grief and loss, family disruption, trauma and anxiety, depression, and attention/hyperactivity deficits. Through our Play Therapy Certificate program, students learn about the power of play as an essential part of the healing process for children.
Our Play Therapy Certificate is designed for individuals with or in the process of obtaining a licensable degree in the mental health field. The program is 13 units, which allows individuals to take one course per quarter over a 12-month period. All courses are online and use a synchronous format that promotes clinical engagement, demonstration, and practicing of skills. As an added benefit, completed play therapy courses can also be used to meet the educational requirements for becoming a Registered Play Therapist (RPT).
As the Play Therapy Certificate Program Director, I am very proud of our program and the quality of our instructors. All faculty are experienced child therapists who regularly engage in play therapy within clinical settings. Further, two of our faculty are Registered Play Therapists through the Association for Play Therapy (APT) and are actively involved in this organization. You can learn more about our faculty below.
If you are interested in working with children, a Play Therapy Certificate can be a critical part of your professional development. Please feel free to contact me any time if you have questions about this program.
Written by Dr. Kimberly Freeman