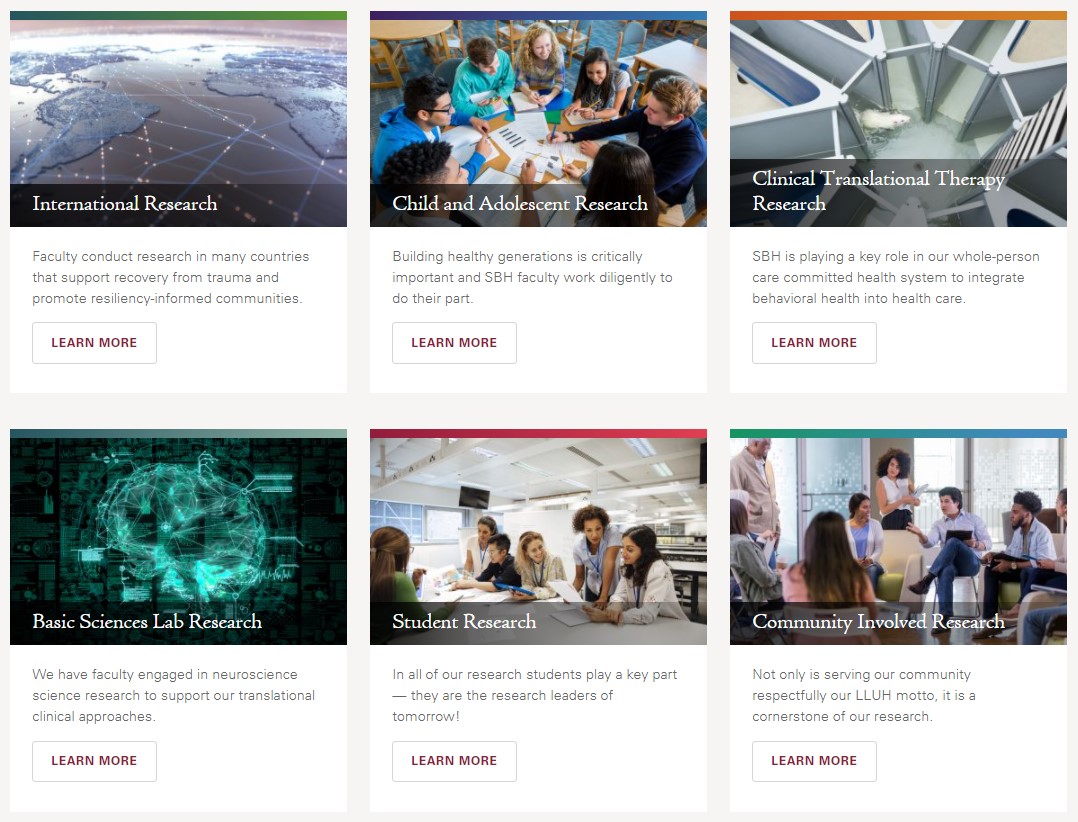 By School of Behavioral Health - February 16, 2021
Dear SBH Family,
I wanted to introduce you to an exciting new project that we have been working on over the past year. Many of you have noted that we know too little about each other's research. And this could not be more true. This led us to work with our faculty to design the new School of Behavioral Health research website. The aim of this site is to give our students (past, current, or interested in joining), alumni, and faculty a chance to get an enhanced sense of what we are doing, aside from our teaching roles, across the School.
Since we undertook this project I have been astounded by the diversity and depth of our faculty's research. It is truly exciting to gain a deeper insight into our SBH family and to see how deeply community-committed we are. Moreover, as you will see, most of our research is made possible by the many creative and hard-working students that work with their faculty mentors on quality innovation and translational projects. While the work is diverse and ranges from basic science research to local and international community outreach, it has one shared denominator: a commitment to benefit our communities and improve lives.
Please check out the new site and enjoy browsing through the many projects conducted by our wonderful SBH faculty and students. And please do not hesitate to contact us if questions arise or if you want to get involved.
With warm regards,
Susanne Montgomery