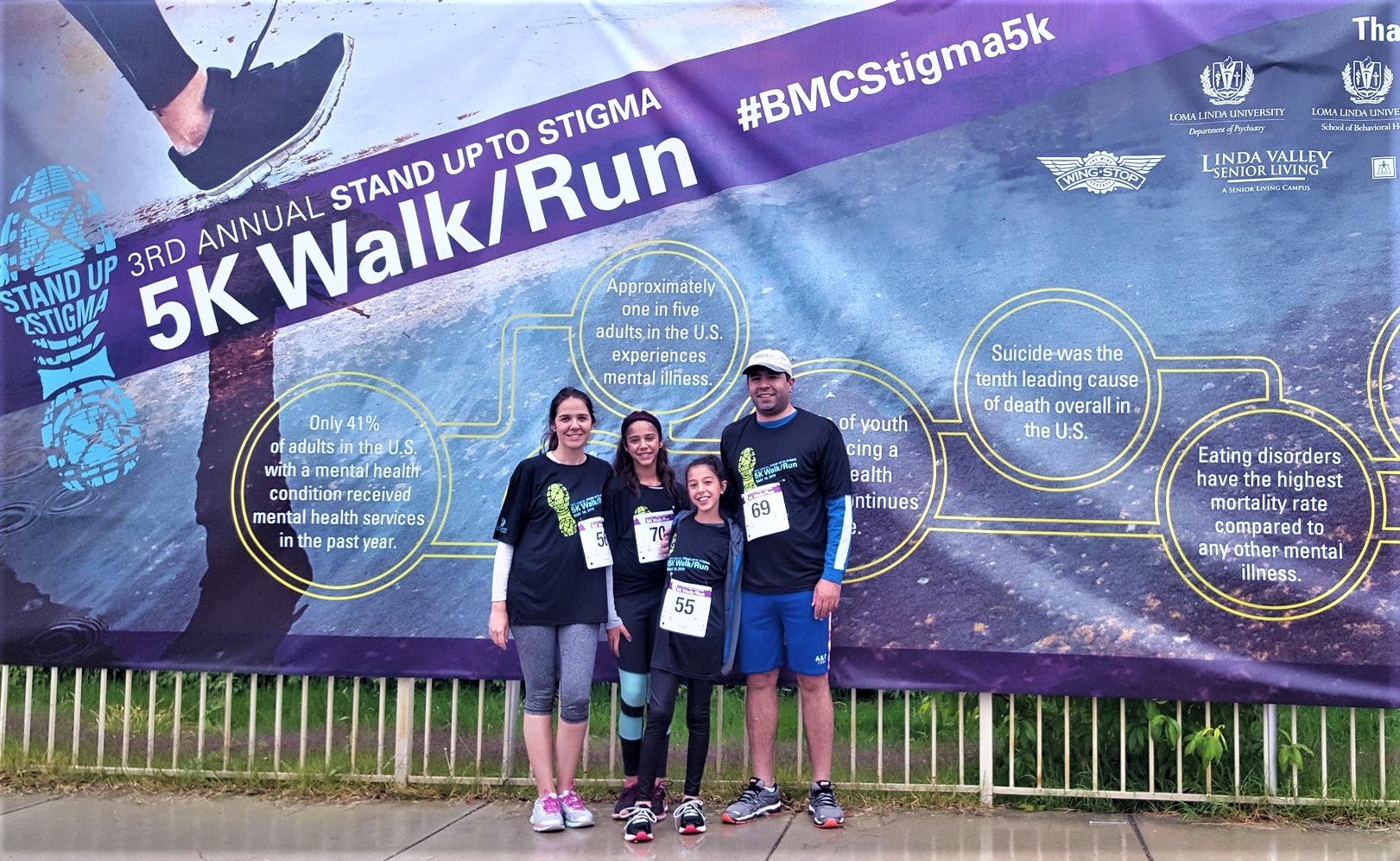 By Terry Forrester (Emeritus Associate Professor) - May 29, 2019
Loma Linda University's third annual Stand Up to Stigma 5K Walk/Run was held on May 19, with all proceeds benefitting the construction of a new therapeutic outdoor space at the Behavioral Medicine Center. Unlike previous years when the weather was quite warm, the event this year saw temperatures in the 50s—and a light sprinkle. But that didn't stop hundreds of participants from enjoying the day! As one of the event sponsors, the School of Behavioral Health hosted a booth to help promote careers in behavioral health. Dr. Adam Aréchiga, Diana Krueger, and Terry Forrester kept busy handing out free giveaways such as Frisbees, pens, mints, and inspirational cards.
Special thanks to the students, alumni, and faculty who came out to support this event! It provided the opportunity to meet not only staff from other schools but also representatives from community-based programs such as the National Alliance on Mental Illness (NAMI). Founded in 1979, NAMI is the nation's largest grassroots mental health organization and provides essential resources for those living with mental illness. 
Next year's event will again take place in May (Mental Health Month) and is expected to draw even more participants. Keep an eye out for details and join us in 2020 as we come together to stand up to stigma!