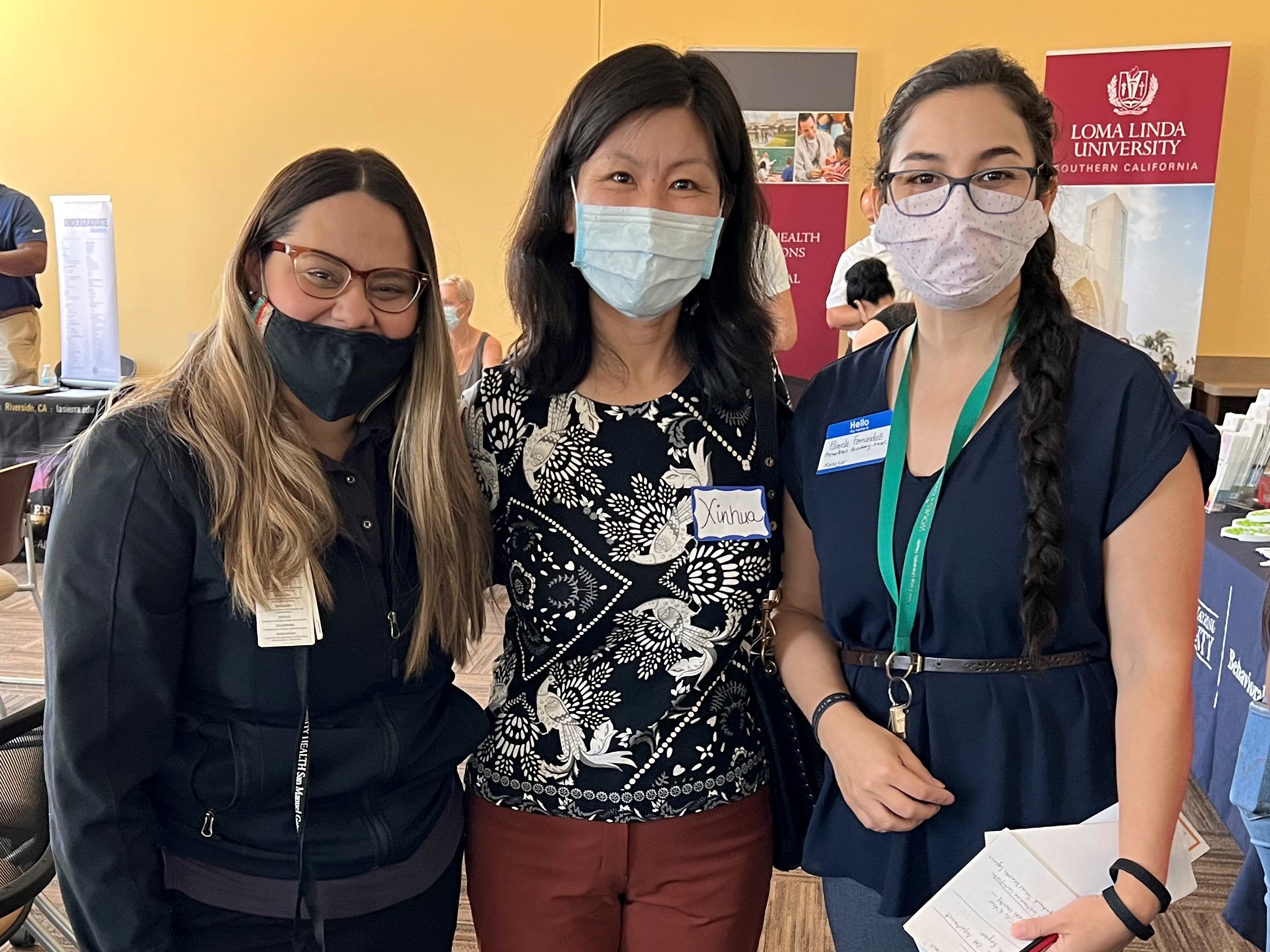 By School of Behavioral Health - December 20, 2022
The Promotores Academy partnered with the School of Behavioral Health to hold their first Career Exploration and Networking Fair at the San Manuel Gateway College in June 2022, funded by the Peer Personnel Workforce Development Grant. Several public mental health organizations and academic institutions participated, including La Sierra University, Riverside University Health System, San Bernardino Community College, Loma Linda University, Riverside County of Behavioral Health, and the San Bernardino County of Behavioral Health.
During this fair, our Community Health Worker participants, community members, local high school students, local college students, and Loma Linda University graduate students all had an opportunity to network and to learn more about possible career options.
Representatives from participating entities also provided a semi-formal presentation regarding their organizations, various career pathways, and opportunities for volunteering and advocacy. We were also able to offer several exciting gift card giveaways. Volunteers provided a tour of the Gateway College to interested participants.
Over 75 participants, 10 venders, and 15 volunteers contributed to the success of the Career Fair. Several connections and referrals to the San Manuel Gateway College—as well as local community colleges and behavioral health programs—were made.
A special thank you to Lily Lee, Brittany Huelett, Monique Allen, Maria Ochoa, Pamela Fernandez, Maria Ochoa, Alejandra Martinez, and Arwyn Wild for making this fair such a great success!
Written by Dr. Kelly Baek, Assistant Professor