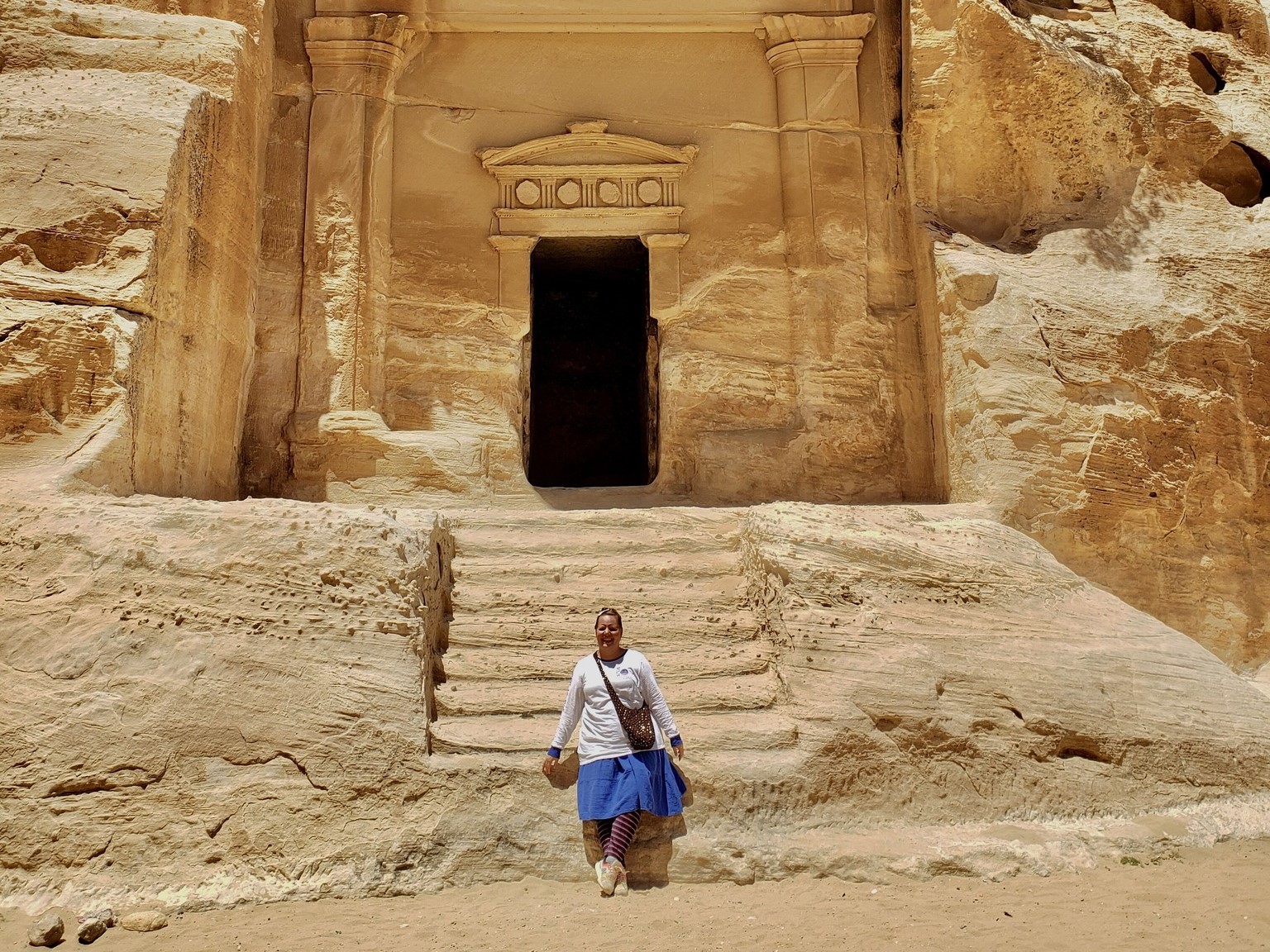 By School of Behavioral Health - September 28, 2023
I feel incredibly grateful that I had the opportunity to spend my summer in Jordan experiencing the beauty of Arab hospitality and Jordanian culture, living with a wonderful host family, making life-long friends, eating amazing food, visiting epic historical sites, and learning a lot of Arabic. I have always been fascinated by the world outside of the United States, and one of the reasons I chose Loma Linda University (LLU) was because of its global perspective. One of the most impactful classes from my Systems, Families, and Couples PhD program focused on Family Systems and Global Humanitarian Mental Health; while I was in that class, I felt God giving me a calling to Palestinian-Americans and Palestinians. This was surprising to experience as I had not previously had much interaction with Arab cultures. But it was also one of the most exquisitely beautiful surprises that God has kept in store for me in my life.
I then began learning Arabic in order to understand Arab culture more deeply and to increase my ability to communicate and form relationships with Palestinians and Arabs. About a year ago I became aware of the State Department-sponsored Critical Language Scholarship program that is available for any student currently enrolled in a college or university in the US. This program focuses on increasing students' linguistic and cultural fluency while also providing an opportunity to represent the US as a citizen ambassador with the goal of changing stereotypes of Americans within the host community. One of the best aspects of this program for me was feeling so incredibly welcomed and accepted by my professors, language partners, host family, and truly by all of the Jordanians that I met—though I was halfway across the world from where I live, I felt like I was home among family. I am so thankful that I had the honor of participating in this program and I now feel empowered and inspired to continue on the next step of this journey that has opened up in front of me at LLU.
Written by Sarah Beaver, Systems, Families, and Couples PhD student