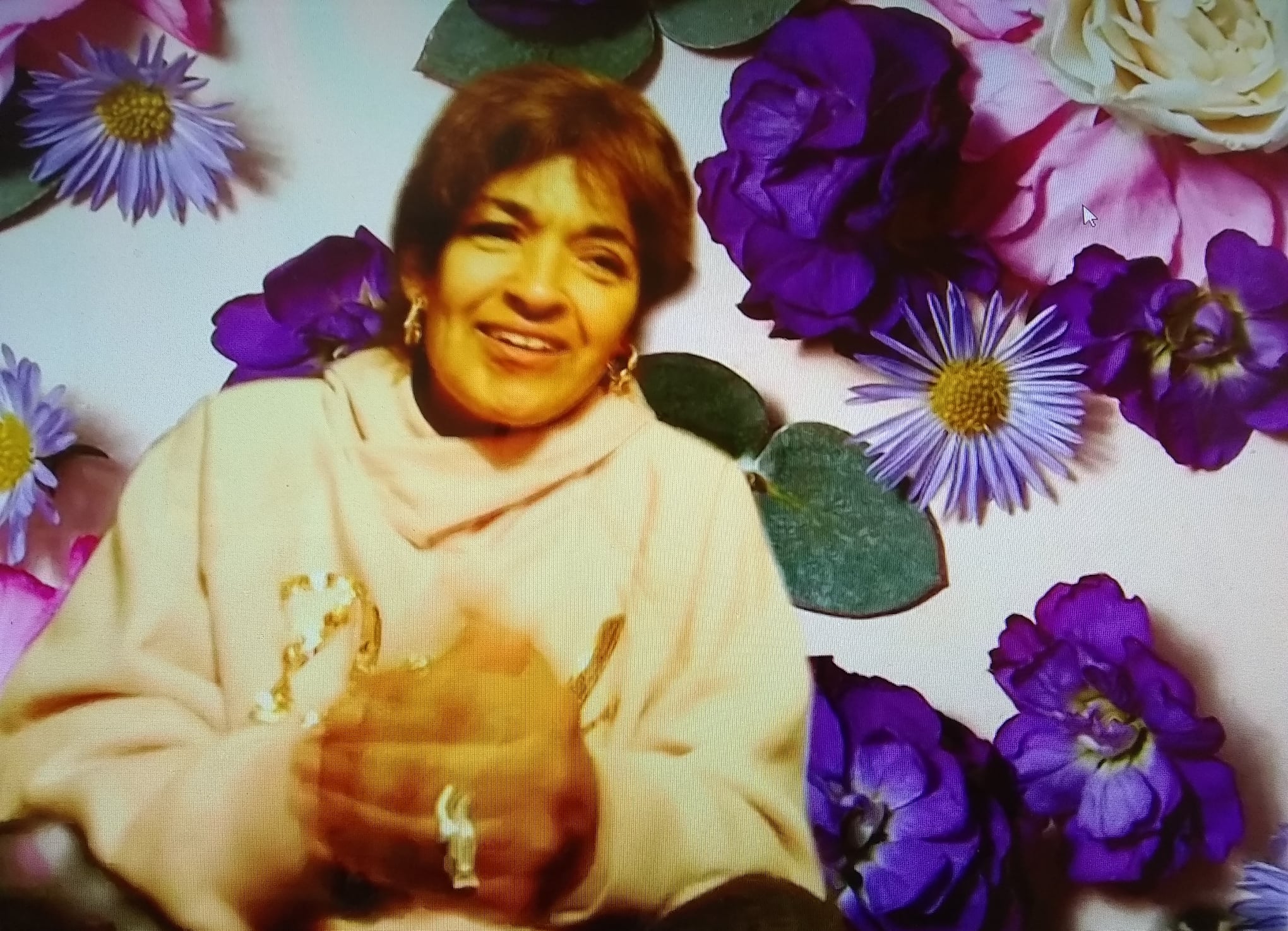 By Maud Joachim-Célestin (Assistant Research Professor) - September 21, 2021
In honor of National Hispanic Heritage Month, we are sharing Latinas' personal insights into and recommendations for a healthy lifestyle following their participation in the Full Plate Living intervention.
On March 12, 2020, the last of six program cohorts gathered for the last time in a crowded Moreno Valley classroom. Unbeknown to us all, that would be the very last time we would see each other again without masks covering our faces. Drastic changes and major program accommodations followed, forcing us to delay the final (cooking) class for months. Yet most of the 99 program participants remained in touch and—a year later—many weighed less and had clinically significant improvements (A1C, cholesterol, blood pressure, waist circumference). Although some did contract COVID-19, none were hospitalized.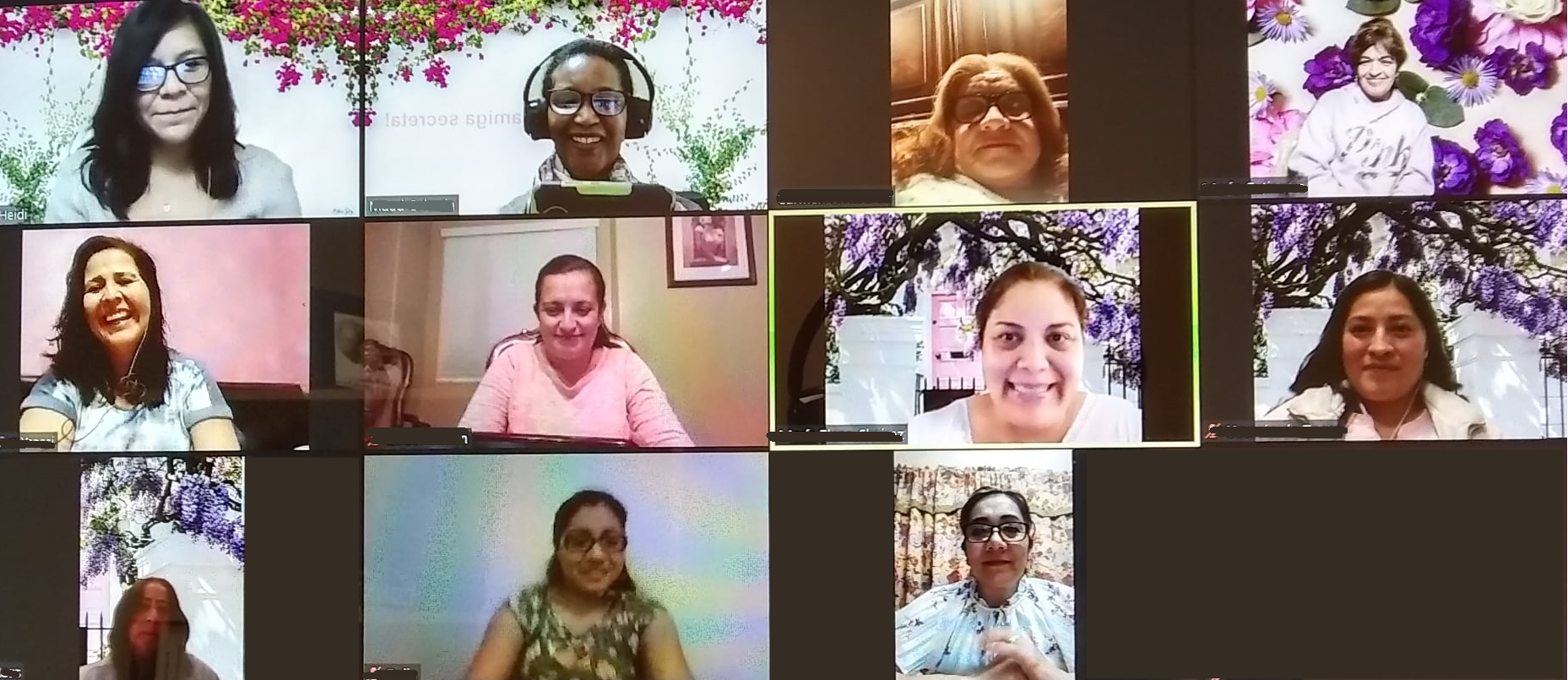 Above: Floral-themed Zoom meeting with Full Plate Living participants.
What were the secret ingredients that kept these women engaged, improving their blood sugar and cholesterol levels, and losing weight despite these challenging times? The following excerpts from a focus group discussion may help answer that question:
"I would say 'find someone to support you'. It's hard for me to walk alone. Get emotional support from someone to whom you can ask for help when you don't feel like it... we need to help one another."
"If you were to ask me what I did... I would say 'include vegetables [in your meals], drink enough water and exercise'."
"I have been motivating others to exercise and we're staying active."
"Exercise gives you energy. It increases my energy level despite my age."
"All the emotional support [from the community health workers and one another] kept us physically and emotionally healthy."
"I very much liked the 'Anonymous Friends' activities; that, to me, was a source of motivation; once in a while I'd get a little message [from my anonymous friend]..."
"My parents have diabetes and I've watched their health deteriorate but this program had a major impact in my life.... We Latinos have a wide variety of healthy foods available to us; it's a matter of becoming a bit more aware. I'm very grateful for this program. It came into my life just on time. Thank you very much. No amount of money can buy anyone health. A few simple steps such as drinking water and walking, that's nothing [to ask]."
"Sometimes you'll run into obstacles, sometimes we have family problems or things that happen to us. But in spite of these, we have to resolve in our minds that we are determined to do [it] and not let anyone stop us."
While the pandemic exacerbated the obesity epidemic in the general population, the stories of these Latino women taught us once more the extraordinary value of social support and connectedness for successful lifestyle changes. The lesson they shared carries wisdom for us all: in these times of COVID-19 when many struggle with isolation, the resolve to support each other towards seeking better health is an important step to not only better physical health but also mental well-being.
This program (Full Plate Living intervention) was sponsored by the Ardmore Institute of Health.
---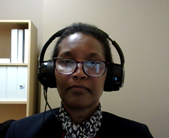 Maud Joachim-Célestin, DrPH is an assistant research professor at the Loma Linda University School of Behavioral Health and adjunct faculty at the School of Medicine whose primary professional interests include translational research in chronic disease prevention among underserved populations. She has provided counseling, program planning and health education to Latino communities in California, New York, and abroad. More recently, she co-developed and oversaw a culturally-tailored diabetes prevention program implemented by community health workers serving Latinos living in the Inland Empire.