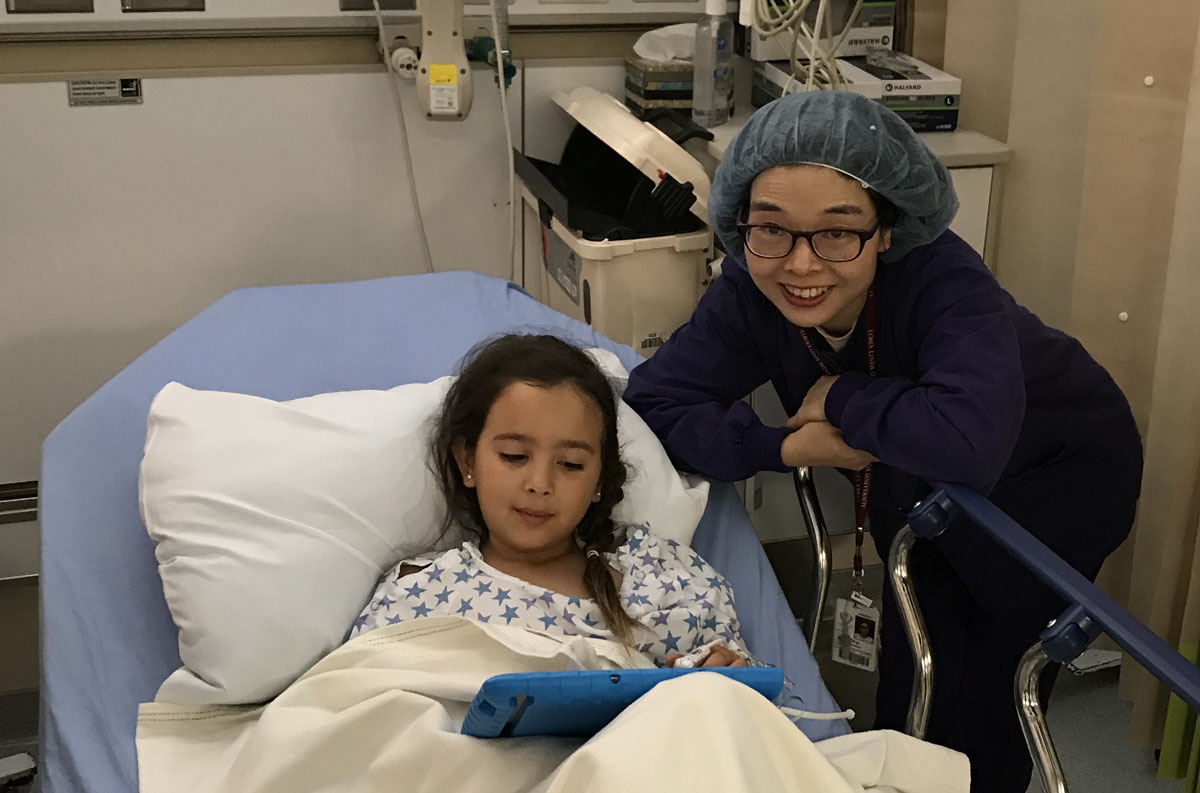 By Michelle Minyard-Widmann (Child Life Specialist MS program director) - April 26, 2018
In Fall 2017, a new educational and training Child Life program was opened to pediatric nurses from the People's Republic of China. The program was a result of a four-year series of educational exchanges between the Loma Linda University School of Behavioral Health, Child Life Specialist Program, and The Children's Hospital, Zhejiang University School of Medicine (ZUCH).
Xiaohua (Nancy) Wu, was the first student to enroll in a new six-month program designed to improve healthcare experiences for children and their families. Along with completing multiple child life courses, Nancy participated in clinical training under the direction of Certified Child Life Specialists (CCLS) at Loma Linda University Children's Hospital. During this time, she was able to address the needs of the patients and their families by providing therapeutic interventions, advocating for family-centered care, and utilizing her knowledge of child development, assessment and coping theory.
After completing her educational and clinical eligibility requirements, Nancy was able to pursue her certification to become a Certified Child Life Specialist by taking the exam through the Association of Child Life Professionals. This month, she successfully passed the exam and returned to China as the second CCLS in her country! We look forward to collaborating with Nancy and her colleagues this year during our annual student trip to China in August.