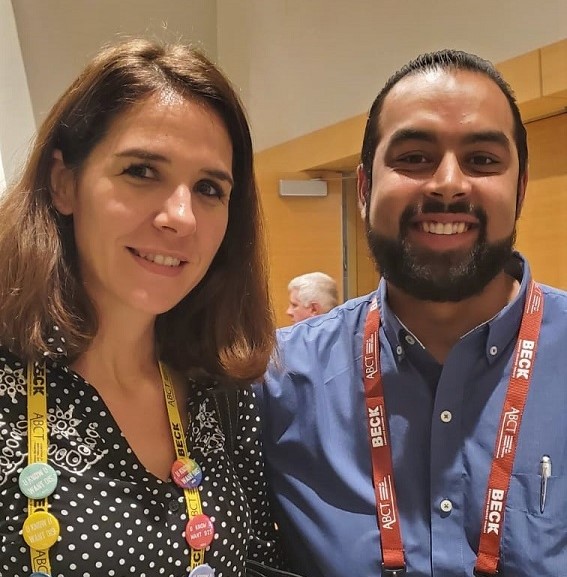 By School of Behavioral Health - December 12, 2019
The Association for Behavioral and Cognitive Therapies is a multidisciplinary organization that aims to enhance the health and well-being of individuals by advancing the science of understanding, assessing, preventing, and treating human problems through the use of behavioral, cognitive, and biological evidence-based principles. Every year, members of ABCT meet for a national conference.
This year, the conference was held in Atlanta. Dr. Maya Boustani presented her collaborative work with Dr. Christine Lisetti at Florida International University's Computing & Information Sciences department, evaluating a 3D virtual health agent developed by Dr. Lisetti's research team that delivers motivational interviewing over the Internet for individuals with alcohol use disorder. She was joined by one of her students, Jaynish Hazari. Together, they discussed the perceived feasibility, acceptability, and utility of using this type of digital technology in a clinical setting.
A group of 22 doctoral psychology students from Loma Linda University interacted with the virtual health agent and provided their feedback, which then helped the computer science team further refine the agent. The study revealed that psychologists in training found the technology to be acceptable, potentially clinically useful, and easy to use. They also had some feedback on ways to make the intervention more engaging. Based on this feedback, Dr. Boustani is working closely with Dr. Lisetti at FIU to continue refining this exciting technology, with hopes that it can eventually reach individuals all over the world who do not have access to treatment.