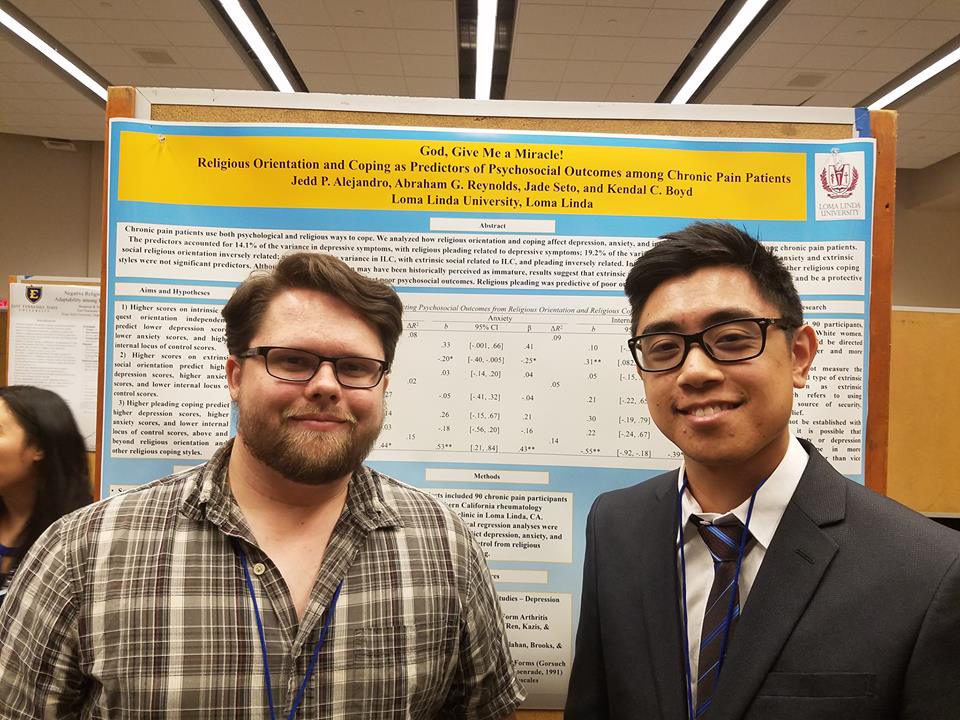 By Kendal Boyd (Associate Professor of Psychology) - March 22, 2018
Jedd Alejandro, Clinical Psychology PhD student, has won the Society for Psychology of Religion and Spirituality/American Psychological Association - Division 36 (Psychology of Religion) Student Poster Award!
Jedd was awarded for his poster entitled, "God, Give Me a Miracle! Religious Orientation and Coping as Predictors of Psychosocial Outcomes among Chronic Pain Patients." The poster judging committee expressed to Jedd that it was "impressed with the quality and importance of [his] work with chronic pain patients." The poster's co-authors, also from the Department of Psychology, were Abe Reynolds, Jade Seto, and Dr. Kenny Boyd. (Pictured are Abe on the left, and Jedd on the right.)
Congratulations, Jedd!