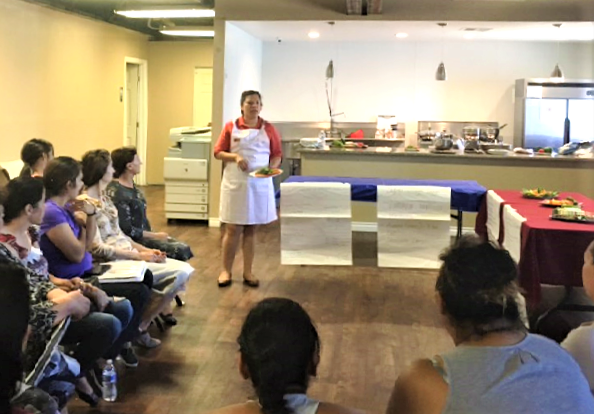 By Maud Joachim-Célestin (Assistant Research Professor) - September 29, 2020
Latino immigrants experience disproportionate health disparities, are less likely to participate in lifestyle-related interventions and are less likely to succeed when they do. For the undocumented, these disparities are amplified by less use of healthcare and social services, more social isolation, poor mental health, and increased substance use. Under the current US administration's aggressive immigration and customs enforcement (ICE) activities, deportations separating parents and children and even detention of Latino-looking US citizens have been documented, fostering distrust by Latinos towards governmental entities, and causing distress among many. For many Latinos who lack health insurance, community-based health and wellness programs are a critical resource. We evaluated the delivery of a lifestyle program, the Ardmore Foundation funded Full Plate Living Program, in several predominantly Latino communities. One such community is located in Adelanto, a town hosting the country's largest ICE detention center, and where immigrants are constantly exposed to visual reminders of ICE activities (ICE buildings, buses and law enforcement agents driving by with arrested immigrants in view).
Our results indicate that the health of participants completing the intervention at a facility located close (2.5 miles) to a detention center was more negatively impacted when they received news of ICE arrests even for ICE activities in other parts of the country. Besides negative physical, emotional, and financial impacts, the morale of both documented and undocumented Latinas was destabilized and participants expressed a desire for resources to protect/defend themselves from potential threats to their families. Compared to groups living farther away from a detention center, this group experienced double the program drop-out, and those who remained benefited less. Healthcare professionals and policy makers should be aware that in the current political climate, Latinos' complex lives are being significantly affected by the looming presence of a detention center. It is clear that health and politics are not separate. We learned that mental health resources and legal support should be offered to residents living near ICE detention centers, many of whom have vulnerable relatives and friends. The reality of Latinx health disparities cannot be addressed by offering health or prevention services that ignore these elements.
---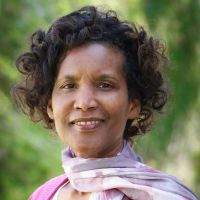 Maud Joachim-Célestin, DrPH is an assistant research professor at the Loma Linda University School of Behavioral Health and adjunct faculty at the School of Medicine whose primary professional interests include translational research in chronic disease prevention among underserved populations. She has provided counseling, program planning and health education to Latino communities in California, New York, and abroad. More recently, she co-developed and oversaw a culturally-tailored diabetes prevention program implemented by community health workers serving Latinos living in the Inland Empire.