Send your updates here!
Gabriel Arredondo - Counseling MS, 2012
I'm loving my profession! I'm a clinical therapist working with at-risk youth in alternative education. It is a blessing to serve and support our students in a lifelong journey of personal growth and self-discovery. Serving the youth is a mission of the Lord!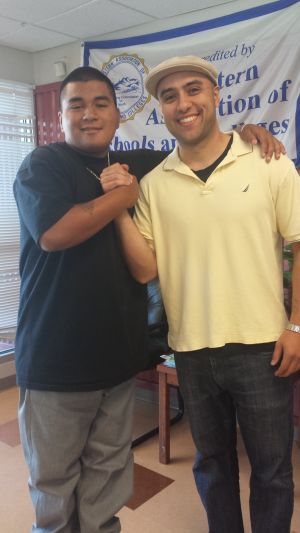 Ida Babakhanyan - Clinical Psychology PhD, 2012
I completed a two-year fellowship in Clinical Neuropsychology at the University of Miami School of Medicine Department of Neurology in 2014. I completed a one-year research fellowship in Neuropsychology at University of California, San Diego in 2015. Afterwards, I started employment as a Neuropsychologist/Senior Principal Scientist at Camp Pendleton. I work with active duty Marines at the Concussion Care Clinic on the military base.
Kisha Bashkiharatee - Counseling MS, 2014
I'm doing a doctorate in Family Studies!
Melinda Constanza - Counseling MS, 2012
I got married this past July in San Diego, CA. I recently finished my 3000 intern hours and will be submitting them to the BBS shortly to become a Licensed Professional Clinical Counselor!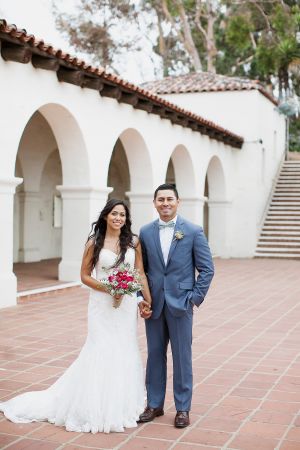 Rochelle Cumberbatch - Marriage and Family Therapy MS, 2005
I worked for a private adoption agency for a year and a half, and have now been working for Riverside County DPSS Children's Services for the past seven years, currently in the adoptions unit. I have two children--ages 9 and 5!
Robin Ferguson - Child Life MS, 2006
My professional life includes being a Program Manager at the Inland Regional Center Early Start program and a Transdisciplinary Infant-Family and Early Childhood Mental Health Practitioner. I hold an adjunct faculty position with the University of La Verne's Child Life graduate program. I am also a Child Passenger Safety Technician (CPST). I was married in August 2015 and am loving life! I enjoy movies, the beach, photography, and playing with my new puppy Ani!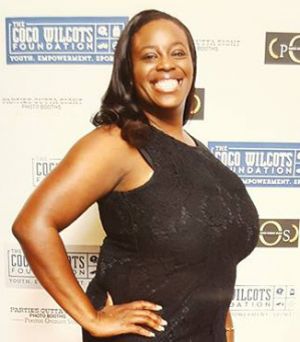 Katherine Garcia - MSW and Criminal Justice MS, 2014
I'm currently a social service practicioner for children and family services in San Bernardino. I am getting an ASW to start accumulating hours toward my LCSW.
Cheryl Romano - Clinical Psychology PsyD, 2006
Since graduating in 2006, Dr. Romano has been teaching in higher education, and conducting clinical work with various grant based programs. She currently teaches graduate courses in general, counseling, clinical and forensic psychology, and participates in student mentoring and research. She also has a Certificate in Infant and Parent Mental Health from Fielding Institute, is a certified trainer in Parent Child Interaction Therapy, certified in the NCAST SW teaching and feeding scale, among other certifications and skills. Dr. Romano's work specializes in early intervention assessment and treatment of children at risk for neglect and abuse, correctional mental health, forensic assessment, and post-traumatic stress disorder treatment with victims of violence, veterans, and man-made and natural disaster survivors. Her post-docs included the START Pediatric Neurodevelopmental Assessment and Treatment Center, and Victor Community Support Services SART team, working with children age zero to five years of age, with a specialty in assessment and treatment. She also worked for the Maternal Intervention Program, a grant based program with Cal State University San Bernardino, First Five, and the San Bernardino County Jails. She participated in a research project of over 300 women in the San Bernardino County Jails, to understand and meet the needs of female offenders, by developing appropriate programs. She was the Education Supervisor for the program's re-entry program, that provided group therapy for released female offenders and their children, until the grant expiration, and then continued on pro bono, with the research project conducted with the offender population. Dr. Romano has also served pro bono, as the evaluator for the Veterans Treatment Court in San Bernardino, and assisted in developing the goals and objectives for the program. She is currently a volunteer with the American Red Cross, the Moyer Foundation, and the Riverside Medical Reserve Corps. She is a Diplomat and Fellow, Board Certified with the American Academy of Experts in Traumatic Stress. She is active in politics, and in her church, and heads up the prayer ministry and when able, sings in her church choir.
Personally, she is single, with a cat and dog as her children. She is active in politics, and enjoys swimming, walking, gourmet cooking, painting, drawing, knitting, and enjoys the theater, museums, and classical and jazz concerts. She is active in her church, and heads up the prayer ministry, and has been studying for four years, to increase her ability to evangelize. Her favorite activities are spending time with family, friends, her church, traveling and volunteering her time.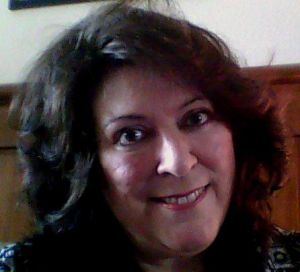 Danece Renee Stapleton - MSW, 2008
I've been a Licensed Clinical Social Worker since December of 2014. My professional life has led me to be the Director of Counseling at The Banyan Group, counseling, coaching, and consulting for positive change; psychiatric consults and 5150 assessments at San Gorgonio Memorial Hospital; Program Therapist at San Gorgonio Memorial Hospital Behavioral Health Center; and SAFE home studies for adoption with International Christian Adoptions.
Tukia Vakalahi - MSW, 2015
I am truly honored to share with you the path God has provided in my life, post-graduate school. I am now currently employed full time with San Bernardino County, Department of Behavioral Health, as a Clinical Therapist I (pre-licensed) at the Phoenix Community Counseling Center. In addition, I was given an opportunity to employ per diem with Loma Linda University Children's Hospital as a Medical Social Worker. I am truly thankful to God for the many opportunities available in the field of social work! Making a significant difference daily is my greatest reward thus far!