MS in Marital and Family Therapy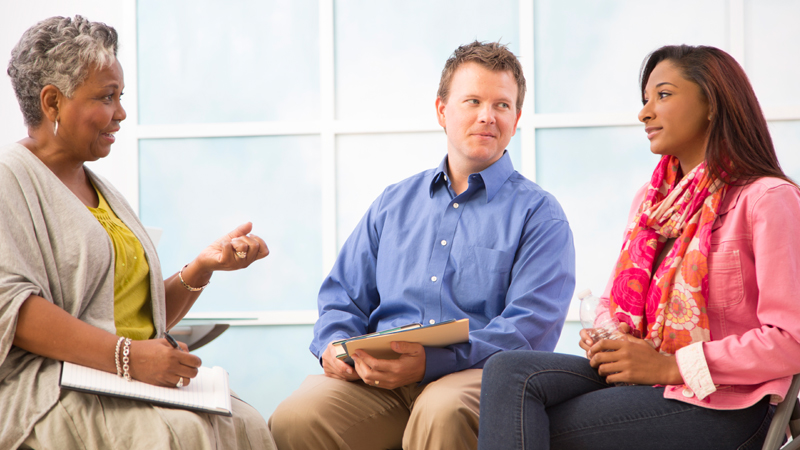 Program Director
Mary E. Moline, DrPh, PhD, MPH, MS
Program Highlights
The Loma Linda University MFT is one of the most well-established programs in the state of California and has the distinction of being COAMFTE-accredited. There is a strong emphasis on whole person care and interdisciplinary learning. A Christ-centered approach is utilized to promote wellness for individuals and families. The program is based on the values of compassion, integrity, excellence, freedom, and justice. There is a low faculty to student ratio, which allows for significant academic and professional mentoring. A dual degree option is available for those who would like to pursue a DMFT or PhD in the field.​
The MFT program is unique in that there are multidisciplinary settings available within Loma Linda University for its students. These include the Loma Linda University Medical Center, Children's Hospital, the inpatient Behavioral Medicine Center, and the outpatient Behavioral Health Institute.
Accreditation and Licensure
The MFT program is accredited by two national organizations, WASC and COAMFTE. Further, the content of the program meets all requirements stipulated by the California Board of Behavioral Sciences.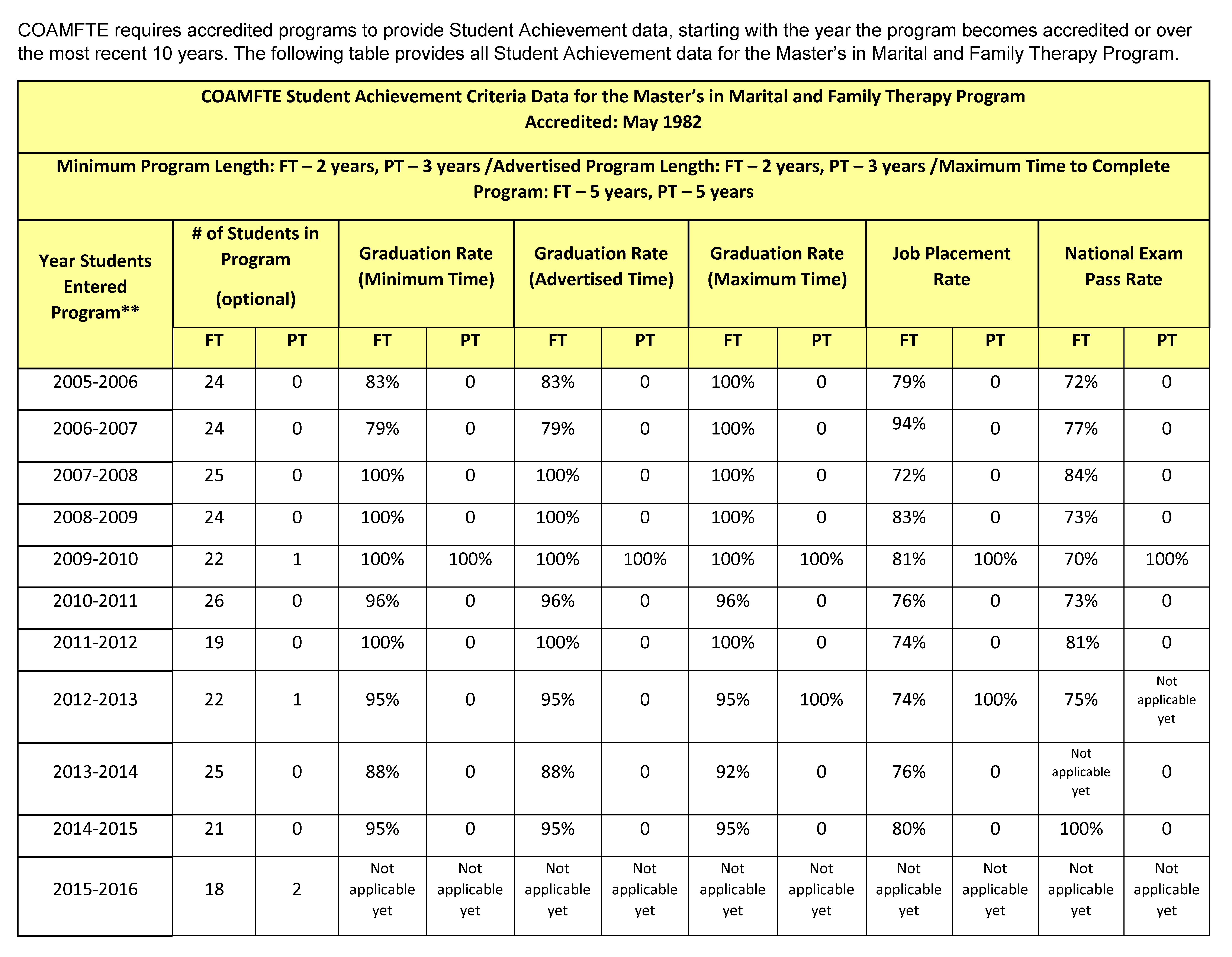 Demographics
The Marital and Family Therapy MS program is committed to attracting and retaining a diverse student, faculty, and supervisor body. We believe that it is this diversity that helps us to provide an open educational environment that seeks to advance the field of Marriage and Family Therapy in consideration of all families. Our current student body demographics are:
| Gender |   |
| --- | --- |
| Male | 14.89% |
| Female | 85.11% |
| Ethnicity |   |
| Hispanic | 27.66% |
| White | 36.17% |
| Black | 8.51% |
| Asian | 17.02% |
| MC | 10.64% |
| Enrollment Status |   |
| Full-Time | 87.23% |
| Part-Time | 12.77% |
| Age |   |
| 20-25 | 53.19% |
| 26-30 | 21.28% |
| 31-35 | 10.64% |
| 36-40 | 10.64% |
| 41+ | 4.26% |
Diversity of Faculty and Supervisors