Counseling and Family Sciences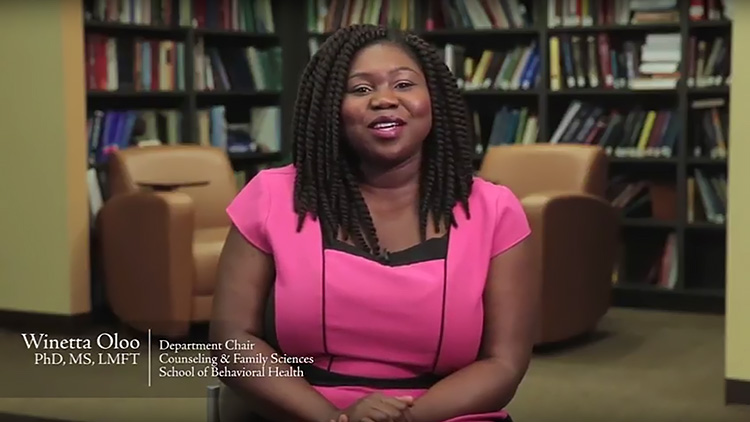 Department Highlights
Multiple master's and doctoral programs available on a full-time or part-time basis
Christian environment emphasizing whole-person care
Opportunities for interdisciplinary learning, within LLU and at external practicum sites
All programs offer individual mentoring to help ensure professional and academic success
Comprehensive system of behavioral health and medical care
Only COAMFTE-accredited MFT program in the Inland Empire
Contact Information
For admissions information, please contact:
Patrice Harris
Email pdharris@llu.edu
Phone 909-558-4547, ext. 47003
For department and program contact information, please refer to Contact Us.
Academic program records (including academic variances, candidacy and graduation petitions) are available through the School of Behavioral Health, Dean's Office. Academic program records are maintained for five years following the date of graduation, or the date of a student's last attendance.
Canadian Program
The Loma Linda University MS in Marital Family Therapy located on the campus of Canadian University College was permanently closed at the end of the Summer 2013 academic term.