Colleen A. Brenner, PhD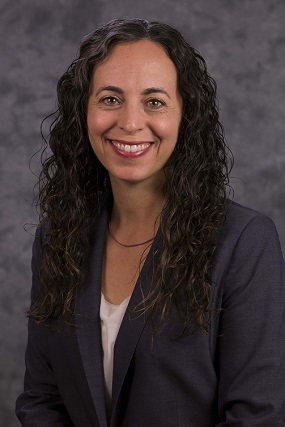 Associate Professor, Psychology
Contact Information
Email cbrenner@llu.edu
Phone 909-558-8617
Fax 909-558-0171
Department of Psychology
Loma Linda University, Central Building, Apt. 3
11130 Anderson St., Loma Linda, CA  92350
Degrees and Certifications
PhD, Psychology - University of Indiana, Bloomington, 2006
Areas of Specialization
Serious mental illness (focus on schizophrenia and bipolar disorder)
Clinical neuropsychology
Electroencephalography (EEG)
Resiliency, self-efficacy, overall health, and well-being in serious mental illness
Licenses and Professional Memberships
Registered Clinical Psychologist (British Columbia, Canada)
Society for Psychophysiological Research
Society for Research in Psychopathology
Canadian Psychological Association
EEG and Clinical Neuroscience Society
Recent Publications
Lam, R. W., Milev, R., Rotzinger, S., Andreazza, A. C., Blier, P., Brenner, C., … Kennedy, S. H. Discovering biomarkers for antidepressant response: Protocol from the Canadian Biomarker Integration Network in Depression (CAN-BIND) and clinical characteristics of the first patient cohort. BMC Psychiatry, 16, 105.
Brenner, C.A., Rumak, S.P., *Burns, A.M.N. (2016). Facial Emotion Memory in Schizophrenia: From Encoding to Maintenance-related EEG. Clinical Neurophysiology, 127, 1366-73.
Zhang, L., Brenner, C.A. (2016). The Factor Structure of the Schizotypal Personality Questionnaire in Undergraduate and Community Samples. Journal of Personality Disorders, 4:1-15.
Kam, J.W.Y., Brenner, C.A., Handy, T.C., Boyd, L.A., Liu-Ambrose, T., Lim, H.J., Hayden, S., Campbell, K. (2015). Sustained attention abnormalities in breast cancer survivors with cancer-associated cognitive deficits post chemotherapy: an electrophysiological study. Clinical Neurophysiology, S1388-2457(15) 172-8.
Schultz, K., Tham, J., Chan, P., Brenner, C., Northcott, C., Villa-Rodriguez, F. (2015). Occurrence of Postictal Alpha Activity During Maintenance Course Electroconvulsive Therapy. Journal of ECT, 31(4) 211-2.
Dominelli, R., Hetrick, W.P., O'Donnell, B.F. Brenner, C.A., (2014). Affect Modulated Startle in Schizophrenia: the role of Subjective Valence Ratings. Psychiatry Research, 220, 44-50.
Brenner, C.A., Rumak, S.P., Burns, A.M.N., Kieffaber, P. (2014). The Role of Encoding and Attention in Facial Emotion Memory: An EEG Investigation. International Journal of Psychophysiology, 93, 398-410.
O'Bryan, R.A., Brenner, C.A., Hetrick, W.P., O'Donnell, B.F. (2014). Disturbances of Visual Motion Perception in Bipolar Disorder. Bipolar Disorders, 16, 354-65.
Burns, A, Brenner, C.A., Erikson, D. (2014). Cognitive Behavioural Therapy for Medication-Resistant Psychosis: A Meta-Analytic Review. Psychiatric Services, 65, 874-80.
Kam, J. W. Y., Bolbecker, A. R., O'Donnell, B. F., Hetrick, W. P., & Brenner, C. A. (2013). Resting EEG Power and coherence abnormalities in bipolar and schizophrenia. Journal of Psychiatric Research, 47, 1893-901.
Rass, O., Forsyth, J. K., Krishnan, G. P., Hetrick, W. P., Klaunig, M. J., Breier, A., O'Donnell, B. F., & Brenner, C. A. (2012). Auditory steady state response in schizophrenia, first-degree relatives, and schizotypal personality disorder. Schizophrenia Research, 136, 143-9.