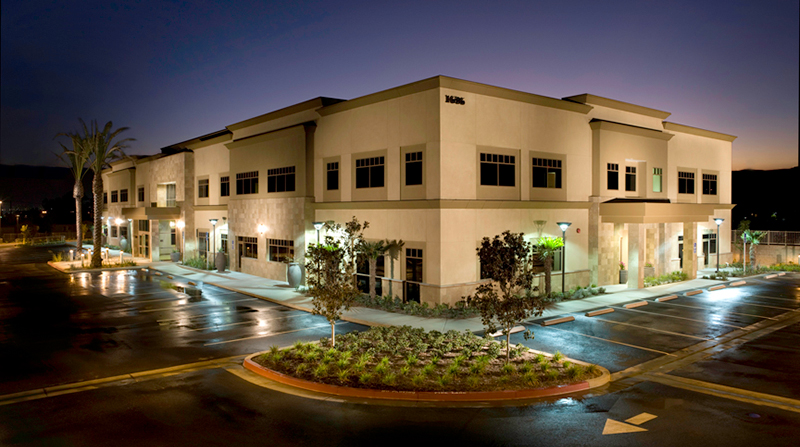 We are located at the Loma Linda University Behavioral Health Institute.
Phone 909-558-9500
1686 Barton Rd., Redlands, California  92373
Map
About the CFS Clinic
The Loma Linda University (LLU) Counseling and Family Sciences (CFS) Clinic is operated by the Department of Counseling and Family Sciences, a program within the School of Behavioral Health. Clinicians are students currently enrolled in the Department's Counseling and Marital and Family Therapy Programs.
The Clinic, located on the second floor of the LLU Behavioral Health Institute (BHI), participates as an academic clinic within an integrated setting offering community members easy access to interdisciplinary behavioral health care. The CFS Clinic is staffed by graduate-level student clinicians representing clinical counseling and marriage and family therapy. All student clinicians are supervised by licensed MFTs, who have qualified as AAMFT-approved supervisors.
Clinic Mission Statement
The CFS Clinic is a team of behavioral health professionals contributing to the mission of the University, "To Make Man Whole." Our approach offers help for individuals, couples, and families.
Our Focus
To provide high quality individual, group, marital, couple, and family therapy to the people of the Inland Empire and surrounding communities.
To commit to excellent training for students within the disciplines of counseling and family sciences.
To act collaboratively with community professionals to provide the most comprehensive understanding and care for clients.
To develop research methods and findings which will contribute to the field of family therapy, mental health, and intersections of holistic care.
Clinic Fees
Fees for services at the Clinic are very affordable. For those who are Loma Linda University employees, the Clinic accepts Risk Management.
Call 909-558-9500 to schedule an appointment. Ask to be scheduled with a "CFS student clinician."
For specific questions about the Clinic, contact Randall Walker, Director, at 909-558-9568.